双语丨"幽灵之花"水晶兰屡现湖南
  Ghost flower discovered again in Hunan province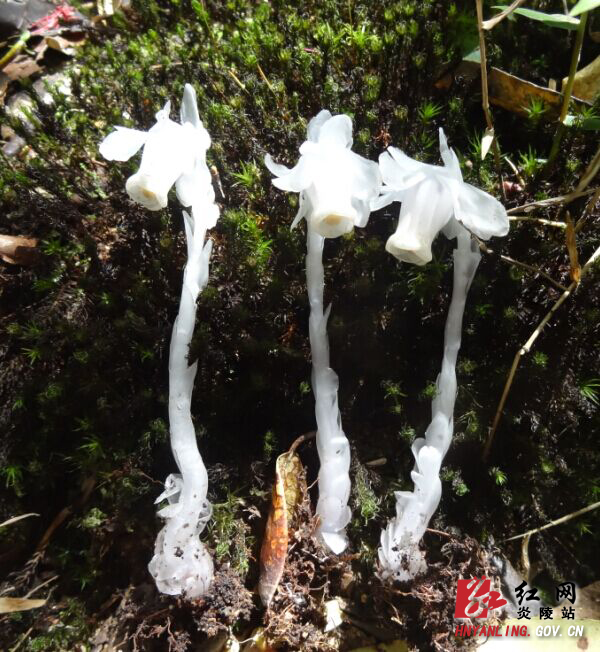 Monotropa uniflora is neither orchid nor mushroom species, but pyrolaceae. Due to its colors and appearance, the flower has been given the moniker ghost plant or corpse plant. More special than its look, the ghostflower does not depend on sunlight to grow but can live in dark environments or even on the floor of a dense forest.
  水晶兰在一些小说中被描写为致人毙命的毒物,或是起死回生的仙草,甚至连它的幽香也令人毛骨悚然。其实,水晶兰是一味性平和、可医治体虚久咳的良药。
  The elusive plant frequently features in Chinese martialarts novels, in which it typically possesses extraordinary powers. Rumor has it that the flower has the power of life in its petals - it can bring the dead back from the grave or kill people off. Actually, the ghost flower is a mild plant that can treat chronic cough.
  The rarely-seen ghost flower needs a very demanding condition. There are 5 kinds of the plant discovered in the world, and two kinds grow in China. The plant likes growing at the altitude of 800m~3000m in the cold and damp mixed coniferous broad leaved forest.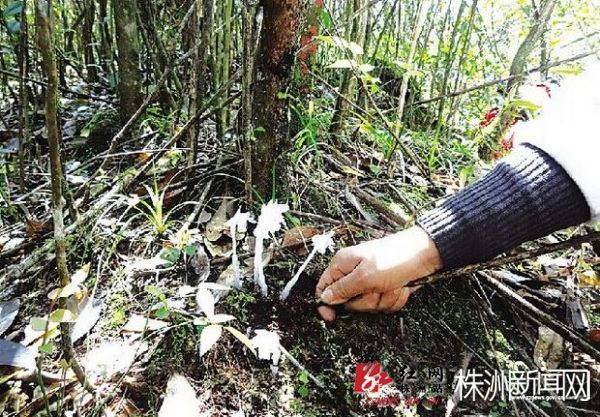 The best season to watch the ghost flower is around mid-April in the south China, and around the later time in the north China. Otherwise you will miss its clear transparent and dreamy beauty.
---
  水晶兰的整个生命过程只有短暂的几个月,只有在良好、和谐的自然环境里,水晶兰才能得以繁衍生息。水晶兰屡现湖南,也为湖南生态良好提供了有力证据。
  The ghost plant's whole life just lasts for several months. It can survive only in well-preserved nature. The ghost plant discovered in Hunan time and again also witnesses well-conditioned ecology of Hunan.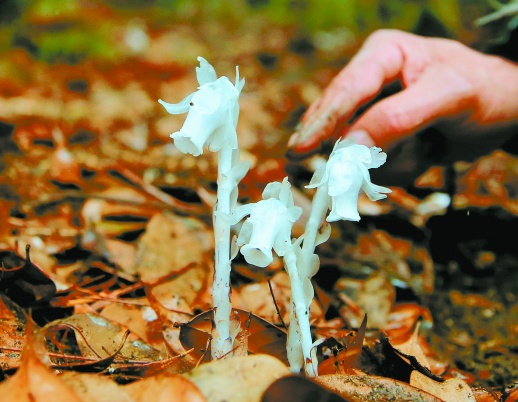 In April 2018, the ghost plant was discovered in Guidong county, Chenzhou, Hunan.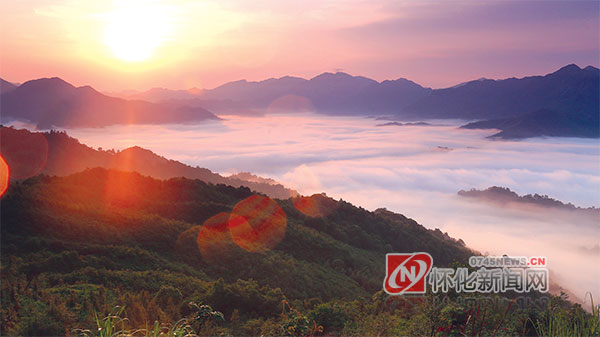 In May 2017, the ghost plant was discovered in Qimeijie National Forest Park, Yuanling county, Huaihua, Hunan.
  In April 2015, the ghost plant was discovered in Taoyuan Cave National Nature Reserve, Yanling county, Zhuzhou, Hunan.
  编译:张焕勤 据红网、湖南日报等综合整理