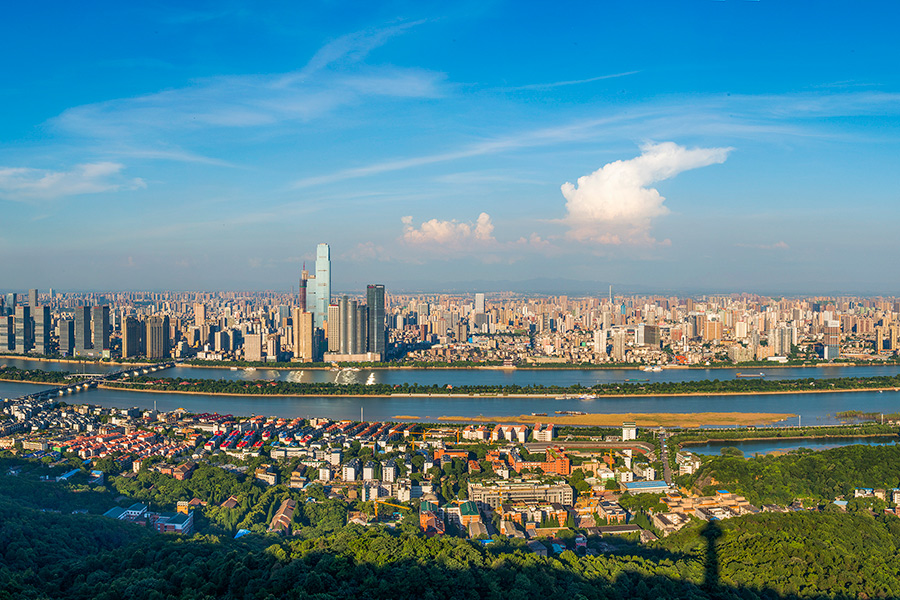 CHANGSHA-Israeli entrepreneur Oren Fuerst, founder of an investment and ideas nurturing boutique with offices in New York and Tel Aviv, has visited China three times this year.
  Fuerst's business focuses on healthcare. He spends more time in China than in the United Sates, which has by far the largest healthcare industry in the world.
  China's market is growing rapidly and he is watching the trend, Fuerst said.
  He attended the first Hunan-Israel Economic and Trade Conference for Technological Innovation held from Tuesday to Thursday in Hunan province, which attracted nearly 100 Israeli companies looking for opportunities and partners.
  "We plan to collaborate in both research and development and manufacturing in Hunan and this is my goal for this conference," Fuerst said. "Israel is tiny but we are huge when it comes to technological innovation."
  Like Fuerst, who held nearly 20 meetings and made three presentations during the conference on Wednesday alone, more and more Israeli entrepreneurs are seeking a market, funding, and partnership from China.
  During the conference, companies from the two countries established 145 communication channels and 63 pairs of companies agreed to further exchange cooperation intentions. They signed seven projects on site and reached a primary intent of cooperation on 43 projects.
  China-Israel trade exceeded $13 billion in 2017, up 15.6 percent from a year ago, according to the figures issued by the Chinese embassy in Israel.
  "China's impressive economic development and Israel's innovative technologies are complementary to each other and present vast potential for mutual benefits," said Ophir Gore, head of the Trade and Investment Mission at the Embassy of Israel in Beijing.
  The Israeli diplomat regards China as a major driving force in the world's economy, saying that "the Chinese economy had shifted from a manufacturing focused one to a service-and-consumption based economy, by increasing its technological advances".
  China and Israel announced an innovative comprehensive partnership in March 2017. Against this backdrop, many Chinese enterprises have already made investments in conducting research and exploring development in Israel, one of the leading nations for innovation.
  Investment made by Chinese companies in Israel has totaled more than $6.5 billion and is expected to further expand in the coming years.
  Among them, China-Israel Biological Technology Company has set up its headquarters in Tel Aviv and introduced Israeli technology, products, and talent to China in a bid to establish a joint venture company.
  "Israel's medical and health industry is widely recognized as one of the leading players in the world," said Huang Qingxi, chairman of the board of the company.
  Huang said that they plan to introduce more Israeli technology projects and innovative companies to settle in Hunan in the near future, which is expected to help Hunan develop into a leading medical innovative region in the country.
  Fuerst, a former faculty member of Columbia Business School and Yale School of Management, is interested and excited about the China-proposed Belt and Road Initiative, which will "promote cooperation with Chinese partners".
  Wang Jin, a PhD candidate at the School of Political Science at the University of Haifa in Israel, said that "as a country of entrepreneurship, Israel has a large number of startups and innovative technologies, and China's manufacturing industry is well-developed, which can help transform Israeli technologies into products, that then enter the Chinese market."