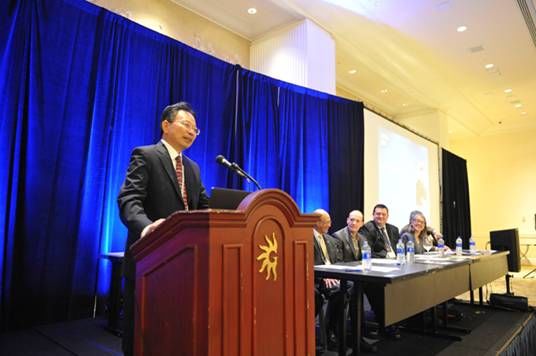 A Chinese bridge expert was awarded the John A. Roebling medal, a lifetime achievement equivalent to the "Nobel Prize" in the world's bridge engineering industry, during the 35th International Bridge Conference on Tuesday.
  Xu Gongyi is the first Chinese and the youngest to receive this medal since it was launched 31 years ago.
  The International Bridge Conference annually recognizes individuals and projects of distinction, with seven awards in honor of distinguished engineers who have had a significant impact on the bridge engineering profession worldwide.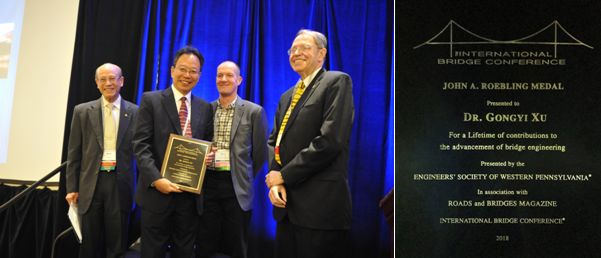 Xu, born in 1963, is the deputy chief engineer of the China Railway Major Bridge Reconnaissance & Design Institute. He is the chief designer of more than 50 bridges, including more than 30 suspension bridges and more than 20 cable-stayed bridges.
  He designed the Shantou Bay bridge, the first modern suspension bridge in China, and the Xiling Yangtze River bridge, the first bridge spanning the Yangtze River without a pier standing in the river.
  He also designed the Wufengshan highway and railway suspension bridge with a main span of 1,092 meters, and the Yangsigang double-deck highway bridge with a main span of 1,700 meters. Both broke several world records among similar bridges across the globe.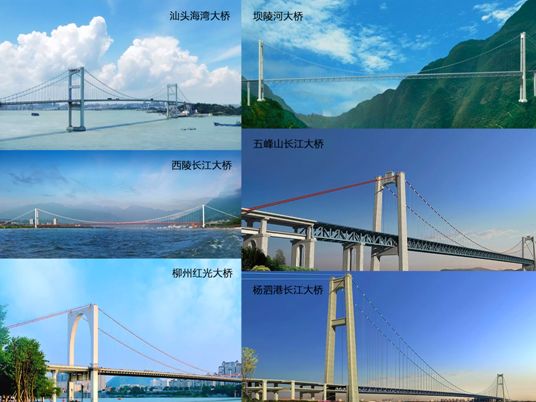 Xu was given the title of national master of engineering design in 2006 and won his first national outstanding engineer award in 2014. He claimed the 2015 outstanding achievement award presented by the Institution of Civil Engineers, the first Chinese to win the honor.
  He was the co-author of the latest version of the International Bridge Engineering Handbook. His peers praised him as "an engineer committed to innovation and high-quality bridge design and construction. He faces challenges and balances the structural safety, durability, economy, functionality and sustainability to build bridges that live forever."
  In addition to the achievement, Zhangjiajie Grand Canyon Glass Bridge, linking two mountain cliffs in Central China's Hunan province, has won the Arthur G. Hayden Medal at the conference. It was the longest and tallest glass-bottomed bridge in the world when it opened in 2016.