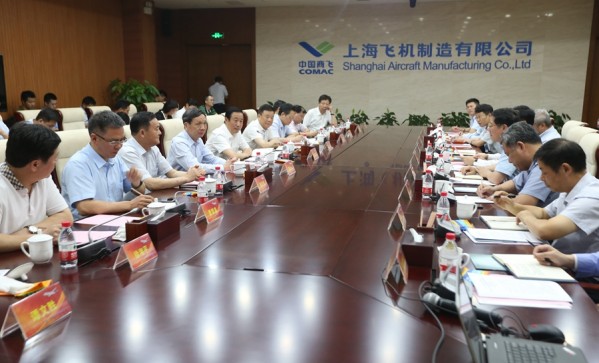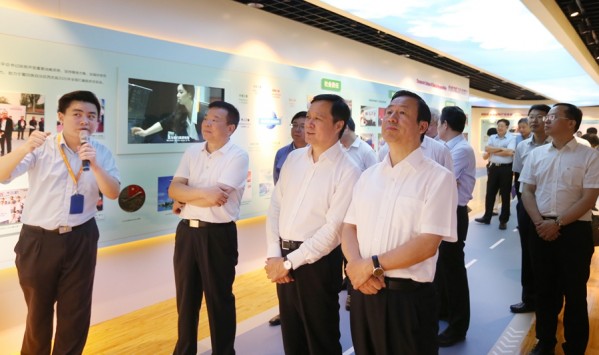 The Hunan Provincial People's Government met with COMAC to discuss provincial-enterprise cooperation in Shanghai on July 23, 2018. Hunan Governor Xu Dazhe, who came to participate in the Hunan-Yangtze River Delta Economic and Trade Cooperation Promotion Week, attended the meeting.
  Governor Xu said, "Hunan has attached great importance to the aviation industry. We regard it as a key industry to promote the building of a powerful Hunan." He continued, "Next, Hunan will give full play to the basic advantages of the aviation industry, carry forward the navigation system advancement, and embark on a general aviation industry progress path with Hunan characteristics." He expected that COMAC would use its own advantages to induce more domestic and international aviation parts companies to locate in Hunan; support Hunan aviation enterprises and institutions to further participate in the large aircraft development missions; and, assist Hunan to further integrate into the global aviation industry chain.
  He Dongfeng, COMAC board chairman, promised that they would implement present cooperation projects with Hunan; continuously expand collaboration with Hunan enterprises; and, promote transformation and upgrading of the Hunan aviation industry from production to design, from research to mass production, and from parts-matching to systematic integration, so as to fuel its high-quality development.