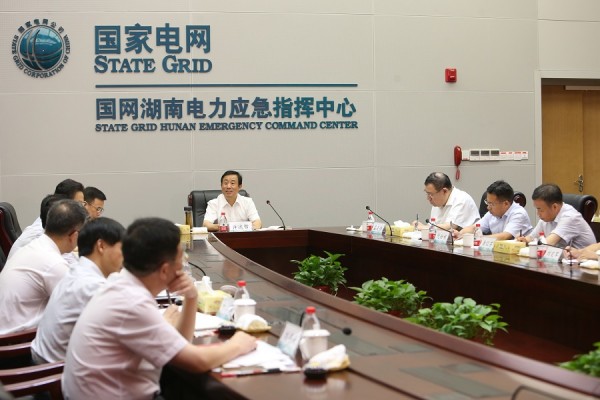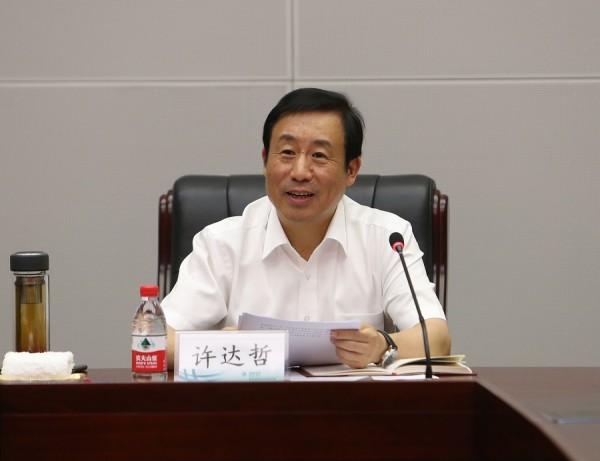 On the evening of July 22, 2018, Hunan Governor Xu Dazhe visited the State Grid Hunan Electric Power Company Limited and presided over a meeting on electric power supplies in summer peak.
  Vice Governor Chen Fei and Secretary General Wang Qun also attended.
  Governor Xu first came to the State Grid Hunan Electric Power Dispatching Control Center to visit staff who were on duty. At the meeting held later, Xu listened to relevant reports of the company, and the opinions and suggestions made by electric power suppliers including China Huadian Corporation, China Huaneng Group Co., Ltd., China Guodian Corporation, China Datang Corporation, and State Power Investment Corporation Limited. He fully affirmed the achievements made by all relevant departments of the province, as well as the State Grid Hunan Electric Power Co., Ltd. and various power generation enterprises since the summer electric power supply peak began.
  He pointed out that ensuring energy supply, especially electric power supply, is essential to the stable development of the economy and society. It is the basic guarantee of the people's livelihood. Currently, in the midsummer, Hunan Province may also usher in a larger peak of electricity consumption. We must simultaneously exert force from both ends of supply and demand, to ensure safe operation of the grid and reliable supply of electricity.