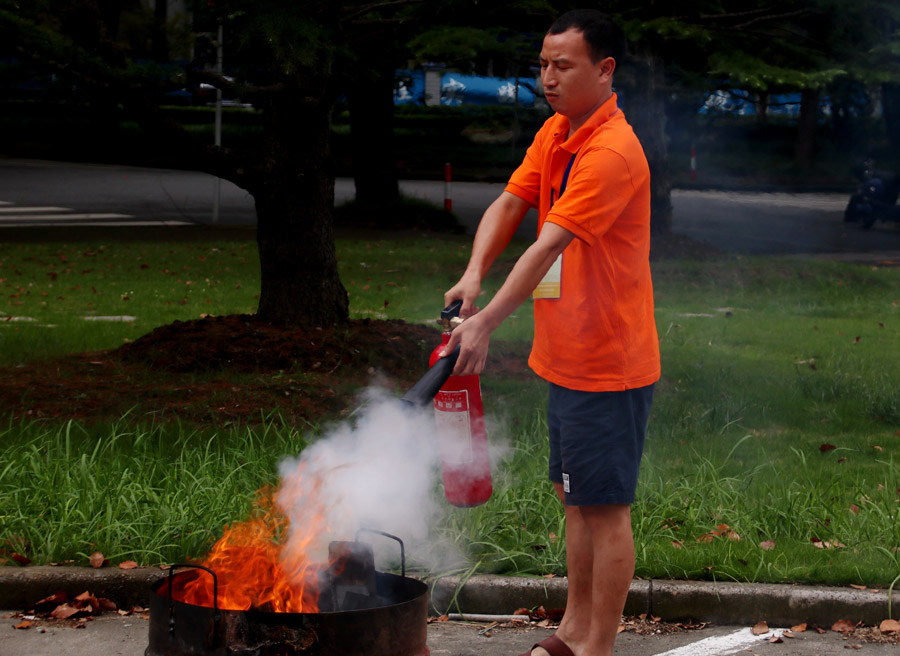 Fifty teachers from rural schools in Huaihua, Hunan province, are proving that learning is a lifelong process, and even educators can benefit from more education.
  On Tuesday, the group completed a 14-day teacher-training program at Shanghai Jiaotong University, in which two groups participate each year.
  In addition to cultivating better teachers, the professional rural teacher-training program aims to help educators from the countryside learn more about university life in big cities, and hopefully motivate children back in their villages to study hard and pursue higher education, said Wang Weiming, vice-principal of the university, while speaking at the graduation ceremony.
  The Shanghai-Hunan Huaihua Chamber of Commerce covered the cost for the group of 50.
  In the program, rural teachers attend workshops over two weeks, during which experts are invited to deliver lectures on teaching methodologies, child psychology and emotional support to help bring educational standards in struggling regions up to Shanghai standards.
  "We learned about proper teacher dress codes and standards of conduct, and also trained to help our students prepare for new environments," said Yang Lixiang, a primary school teacher in Huaihua.
  Experts from the Counseling and Support Service Center at the university gave lessons on helping students manage and harness their emotions, which Yang found particularly useful.
  The rural teachers also learned how to better cope with students' behavioral issues, and to help them adopt better study habits. Lectures on first aid, firefighting and international culture are also offered to broaden the teachers' outlooks.
  Experts provided case studies to program participants to explore optimal ways to care for students who are left-behind children - those who remain in rural regions while their parents leave to work in China's cities.
  In addition, the rural teachers attended training to enhance group effectiveness and boost their productivity.
  "Talent is key to revitalizing China's rural areas, and teacher quality affects the quality of education in rural areas," Wang said. "We welcome more teachers to join the program."
  The rural teacher-training program was launched in 2005.
  In the past 12 years, Shanghai Jiaotong University has trained 909 rural teachers from more than 10 provinces and cities, including Gansu and Hunan provinces and Chongqing, through the program.
  "I am grateful that I learned basic first aid knowledge during the training so that I could save a 3-year-old child in my kindergarten when she was choking during lunch," said Ren Ying, a teacher from Linquan, Anhui province, who participated in the program in 2017.
  Zhang Qiongfang, from a school in Eryuan, Yunnan province, said she applied what she learned from the program on how to attract and hold children's attention during class, whether through games or telling jokes, especially when students were sleepy.
  The university said a second group of 108 rural teachers will begin their training next week.