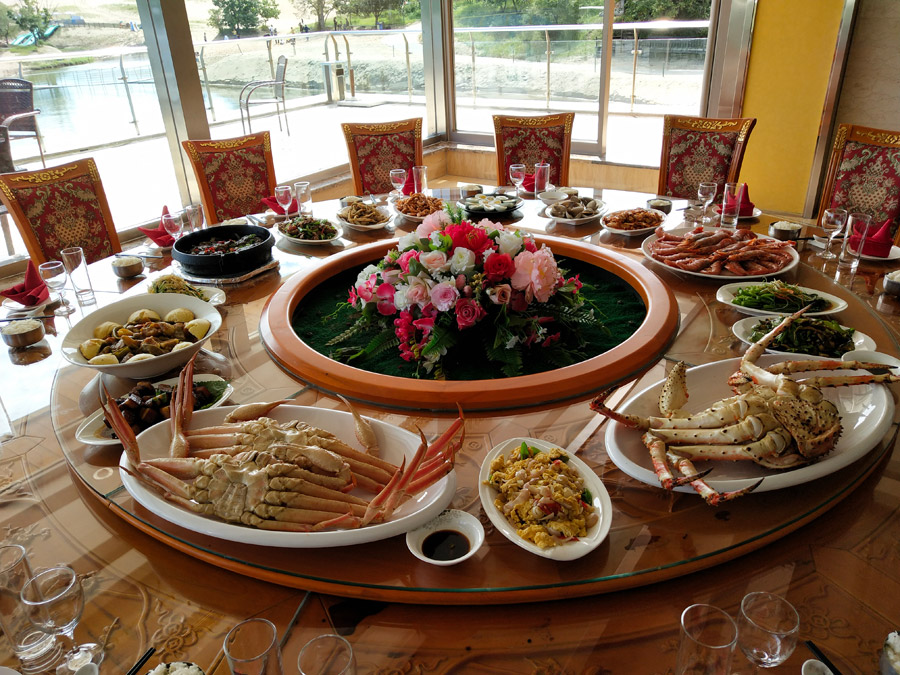 Russian king crab, a wonderful source of protein and light in calories, has become more popular in China's markets in recent years.
  Every day, tons of king crabs are transported by trucks through Hunchun port in Northeast China's Jilin province.
  The king crabs are still alive when they arrive at markets around China, soon to become cuisine on the table.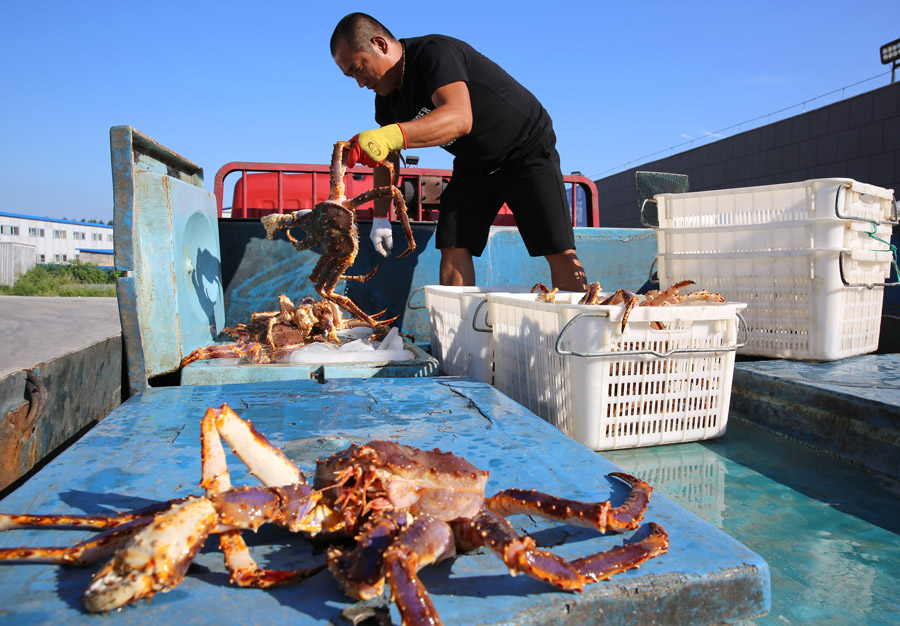 In the first seven months of 2018, 3,000 tons of king crabs were imported from Russia through Hunchun port and welcomed at markets in the northeast and major metropolitan areas, such as Beijing, Shanghai and Guanzhou, according to the Hunchun Municipal Bureau of Commerce.
  In the future, the city will continue to strengthen cooperation with Russia and construct an important seafood distribution center, which can provide more and higher-quality sea food for Chinese people.