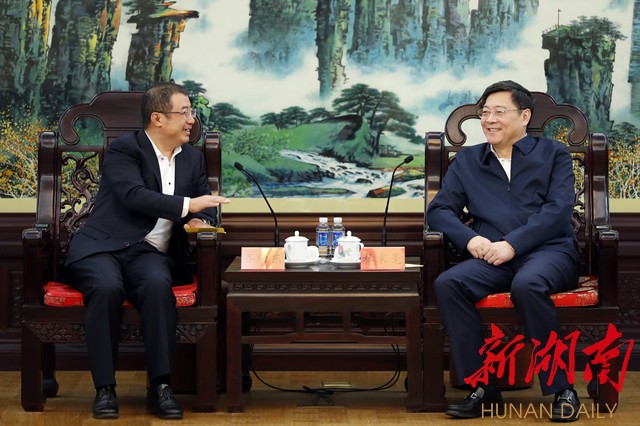 Secretary Du said, "In recent years, Hunan has attached great importance to mobile Internet industry development and informatization construction. It has strived to build an independent controllable computer and information security industrial chain. The province has certain advantages in industrial foundation, talent reserve, business cost, and market application. We believed Hunan has great potential and space for future development." He hoped that both sides would further strengthen pragmatic cooperation; accelerate related projects construction; introduce more new technologies and ideas in the field of cyberspace security; and, attract more upstream and downstream enterprises to develop in Hunan, so as to help build Hunan an autonomous and controllable information security highland and characteristic gatherings. This will make greater contributions to safeguarding national information security and speeding up the building of a strong network power. Hunan will continue to create sound employment, innovation, and entrepreneurship environment for all types of enterprises and talents, so that they can invest, develop, and enjoy comfortable life here, he added.
  Qi Xiangdong believed that Hunan has strong determination, pragmatic measures, good foundation, and excellent talents in developing independent and controllable computer and information security industry. He promised to regard Hunan as a strategic focus of the group's future development; accelerate central regional base and related industrialization projects construction in Changsha; and, continuously expand the cooperation areas to achieve complementary advantages and win-win development.
  Vice Governor Chen Fei also attended the meeting.