Paiya Mountain Forest Park, Jingzhou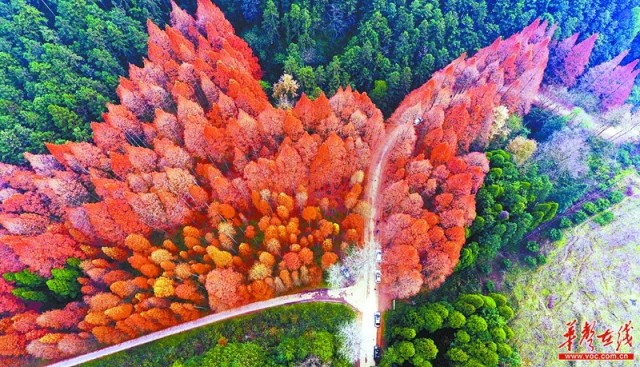 More than 1,000 mu (667 ha.) of Giant Redwoods (metasequoia) on Paiya Mountain in Jingzhou turn a foxy color in autumn.
  Bright fresh green in summer, these trees produce oxygen. In the autumn, their red-brown leaves dye the whole mountain. They were planted in 1970s and now reach 30 to 40 meters, and resemble huge red umbrellas.
  Paiya Mountain is located in the Jingzhou Miao and Dong Autonomous County. It is remote and untraveled. The most beautiful season here is autumn, thanks to the red leaves all over the mountain and their reflections in water.
  Admission: free
  Opening hours: all day
  Driving guide: Begin in Changsha, take the Shanghai-Kunming (Hukun) Expressway, Baotou-Maoming (Baomao) Expressway, Jingzhou Highway, and highway 222 to Paiya Mountain. It takes about 6 hours.
  Ziquejie Terraced Fields, Loudi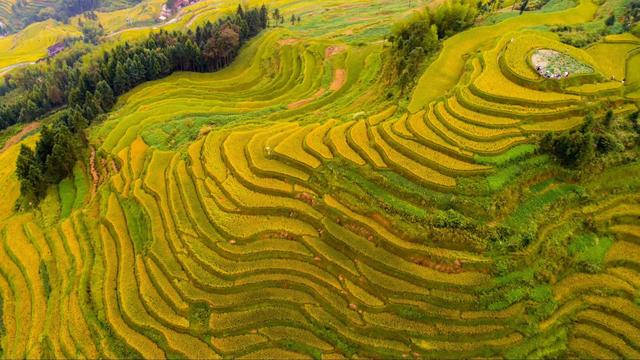 Ziquejie is in Shuiche Town, Xinhua County, Loudi. The terraced fields rise up the slopes. It looks different in every season. In autumn, the golden paddies wave in the wind, making a splendid harvest scene.
  Admission: 86 yuan
  Opening hours: 8:00 to 17:00
  Reeds at Dongting Lakeside, Yueyang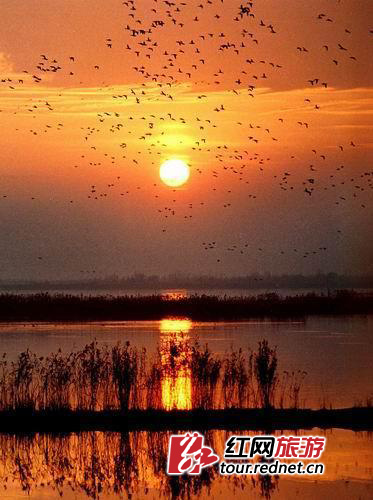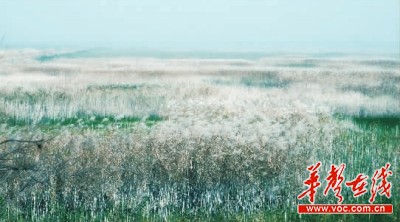 Reeds are seen nationwide in autumn, but there's a special scenic spot in Hunan – the Dongting Lakeside. The reeds are dense with clean and bright reed catkins waving in the breeze. Mature reeds can be 2-3 meters tall. Visitors may easily get lost in this maze of reeds.
  Admission: free
  Opening hours: all day
  Address: East Dongting Lake National Nature Reserve in Junshan District, Yueyang
  Yanling Five-color Valley, Zhuzhou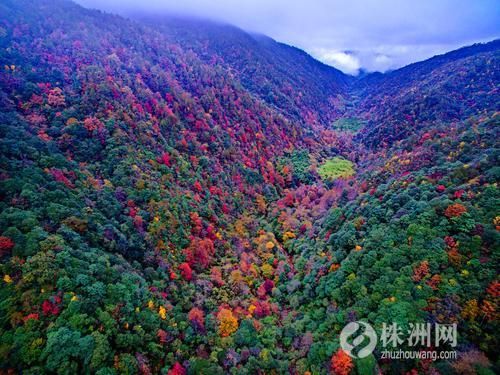 Located at the foot of the Luoxiao Mountain range, the 10-km-long Five-color Valley is beautiful in early winter. Leaves in the valley are rich and vibrant with colors ranging from golden yellow and bright orange to flaming crimson.
  Admission: free
  Opening hours: all day
  Driving guide: Changsha-Shanghai-Kunming Expressway-Pingjiang-Rucheng Expressway
  Notes: It is a 5 hour to drive from Changsha. The valley is wild and untamed. Do adventure with professional guides and facilities.
  Tongzi'ao Village, Yongzhou
  Tongzi'ao Village is located at the foot of Yangming Mountain in Shuangpai County, Yongzhou. There are more than 200 gingko trees, more than 90 of which are a century or older. The village has several clusters consisting of 20 to 30 gingko trees which turn a stunning gold in late autumn.
  Admission: free
  Opening hours: all day
  Address: at the foot of Yangming Mountain in Chalin Township, Shuangpai County, Yongzhou. Find a guideboard of "No. 1 gingko village in China" by the roadside of Yonglian Highway.
  Orange Isle and Yuelu Mountain, Changsha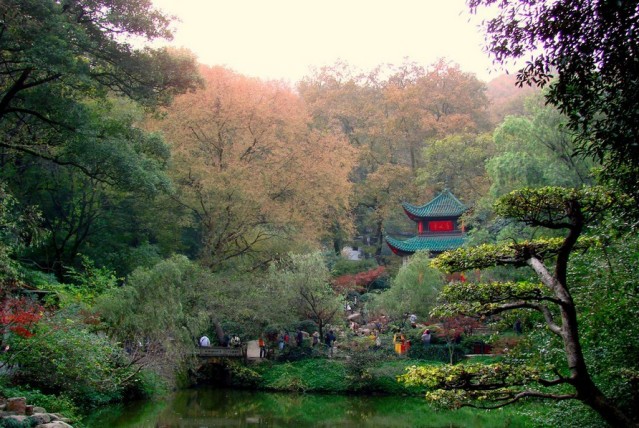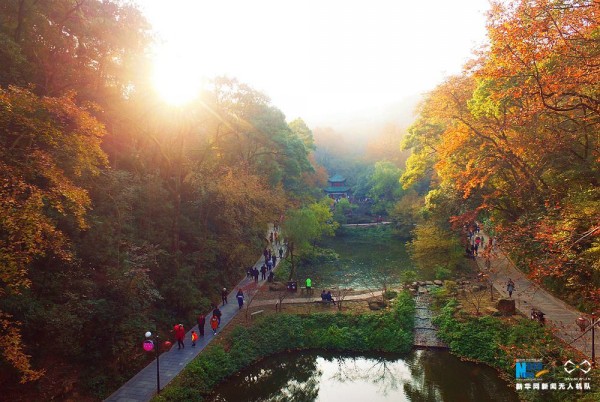 (Photo/Su Zhengrong, Xinhua)
  Yuelu Mountain, located to the west of the Xiangjiang in Changsha, is one of China's four best autumn foliage viewing locations. In late autumn, maple leaves which dominate the mountain are at their prettiest. They can be seen all over the mountain, especially at Aiwan Pavilion, Qingfeng Gorge, Lushan Temple, and on the top. Orange Isle commands a fine longer view of its foliage. Mao Zedong's poem describes it: "While on Orange Island cape, I see upon thousands of vermillion mountains, layer upon layer of woods dyed crimson and scarlet".
  The oranges on Orange Isle mature in autumn. Bright orange fruits and red maples decorate it.
  Admission: free (Yuelu Academy at the foot of Yuelu mountain: 50 yuan)
  Opening hours: all day
  How to get there: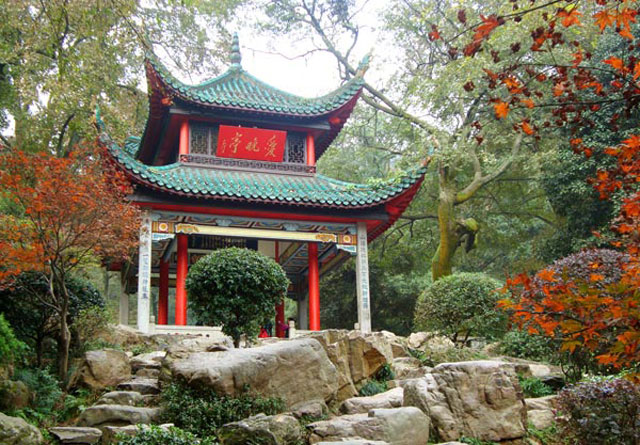 Yuelu Mountain: Take the No.1 Lvyou Bus; the 132, 202, or 305 bus; or the Lishan Bus to either the Taozihu (桃子湖), or Hunan University (湖南大学) stop, and walk up Pailou Road and Denggao Road to the mountain.
  Orange Isle: Take Changsha Subway Line 2; or, walk along the No. 1 Xiangjiang River Bridge to the isle.
  Translator: Pang Yuehui
  Chinese source: sohu.com; hn.qq.com
  Herb Flowers Scenery Seen on Campus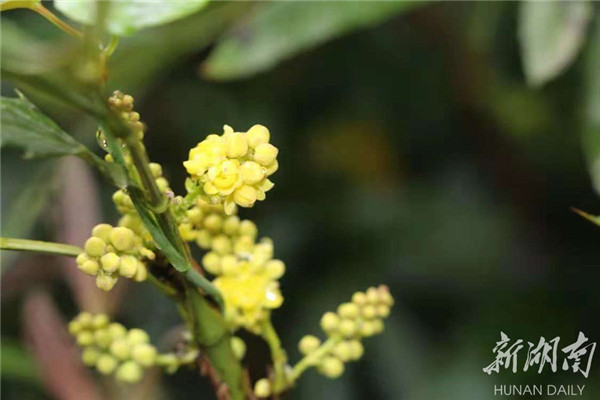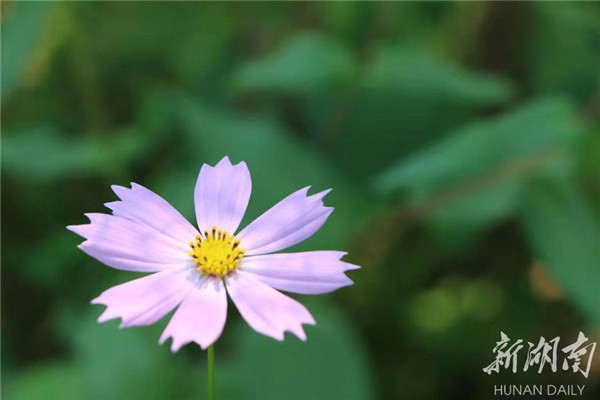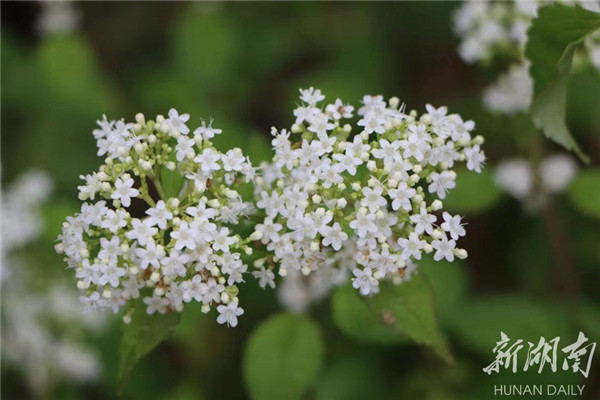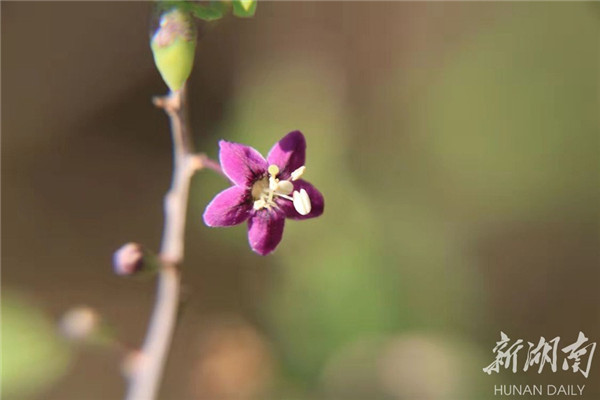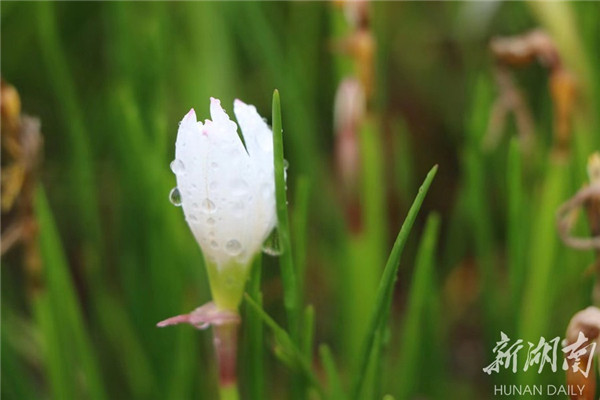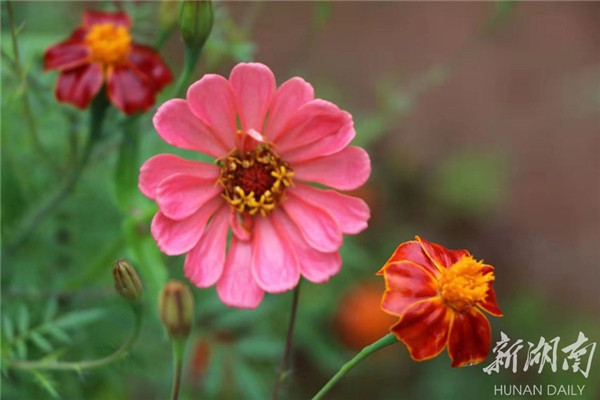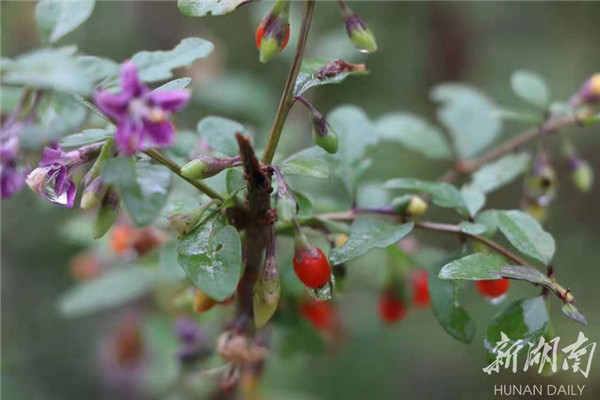 Fiery Maple Leaves Attract Visitors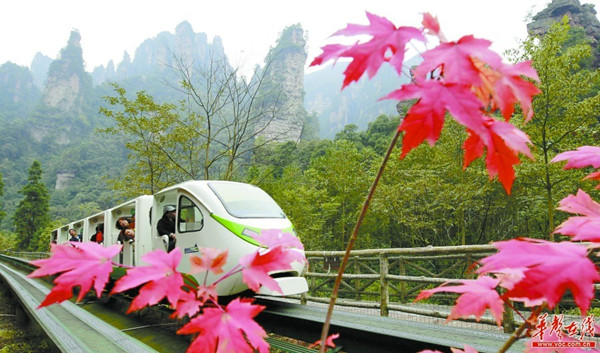 Chinese source: hunan.voc.com.cn
  Autumn Sceneries During "Frost's Descent"