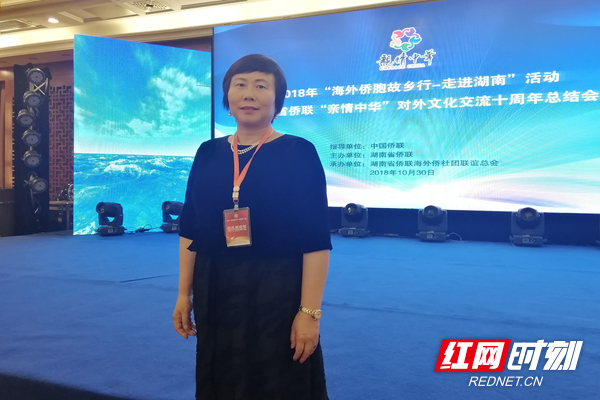 Different from the overseas Chinese organizations, the UK Hunan Association is composed of the local chamber of commerce, the association of fellow Hunanese and the association of classmates. It has become a common home of Hunanese in the UK since it was established four years ago.
  According to incomplete statistics, the total number of Hunanese people in the UK is about 10,000, and most of them are students. The daily work of the UK Hunan Association is to unite and contact Hunanese for discovering and cultivating high-end talents. Among them, the welcoming activity for the freshmen of students at Wu Lili's home has became an annual routine of the association in recent years.
  Hunan has vigorously implemented the Furong Talent Introduction Policy in recent years in response to the strategy of "Innovation and Opening up for the Rise".
  The UK Hunan Association actively contacted and promoted overseas Chinese and various high-end talent. In February last year, under the organization of the association, the ceremony of "Hunan Excellent Students Award"entered the British Parliament Building, paving the way to recruit talents in the UK for Hunan.
  Wu Lili said that the rise of Hunan will ultimately depend on talents. As an overseas association of Hunanese,the UK Hunan Association promotes the exchange of talents and education between Hunan and the United Kingdom. It is logical and natural. In recent years, under the efforts of Wu Lili and members of the Hunan Association of Hunan Province, many middle schools in Hunan and local famous schools in the United Kingdom have become sister schools. The two sides have long-term exchanges and cooperation in educational methods and concepts.
Original link:湘侨情| 以"侨"为"桥" 走向世界 湖南的"首席推销员"话湘情