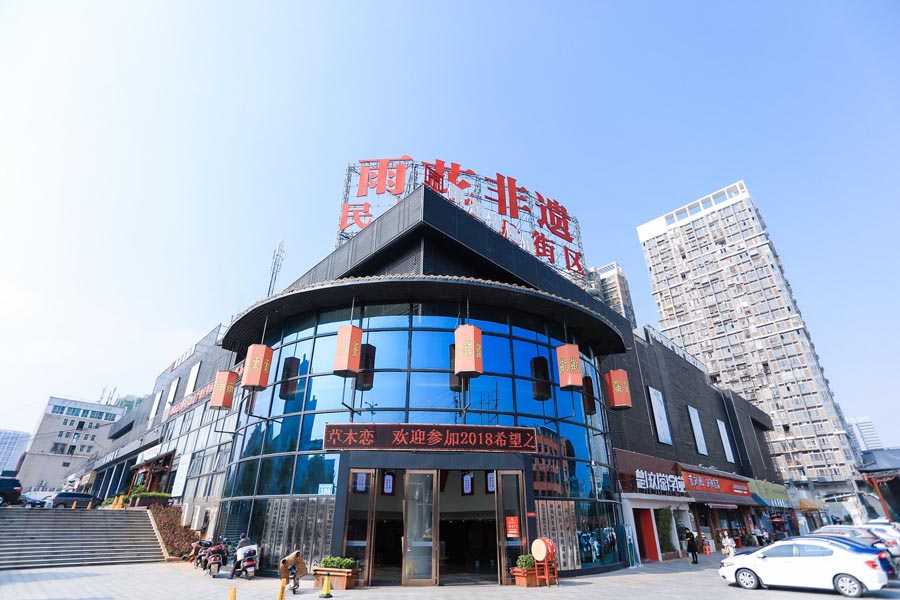 For anyone interested in better understanding China's fine culture, the Yuhua District of Folk Art and Heritage is a must-go place.
  As a pioneer that focuses on China's intangible cultural heritage, the Yuhua District of Folk Art and Heritage was established on September 20 this year, covering an area of more than 600 square meters.
  The district has more than 300 cultural heritage programs, and over 200 cultural inheritors have set up their booths here, making these invaluable assets more closer to people.
  According to Deng Yunjiao, director of Yuhua District of Folk Art and Heritage, the intangible cultural heritage is not a product or work that reflects cultural traditions, nor an exhibition that is displayed in museums for people to visit. Instead, it should be a lifestyle that people can see and participate in.
  "Only by attracting more and more people to take part in, the charisma of China's intangible cultural heritage can live on forever. Also, young children should get in touch with Chinese traditional fine culture rather than just reading about them in their textbooks."
  Here are some highlights of intangible cultural heritage programs in the Yuhua District of Folk Art and Heritage.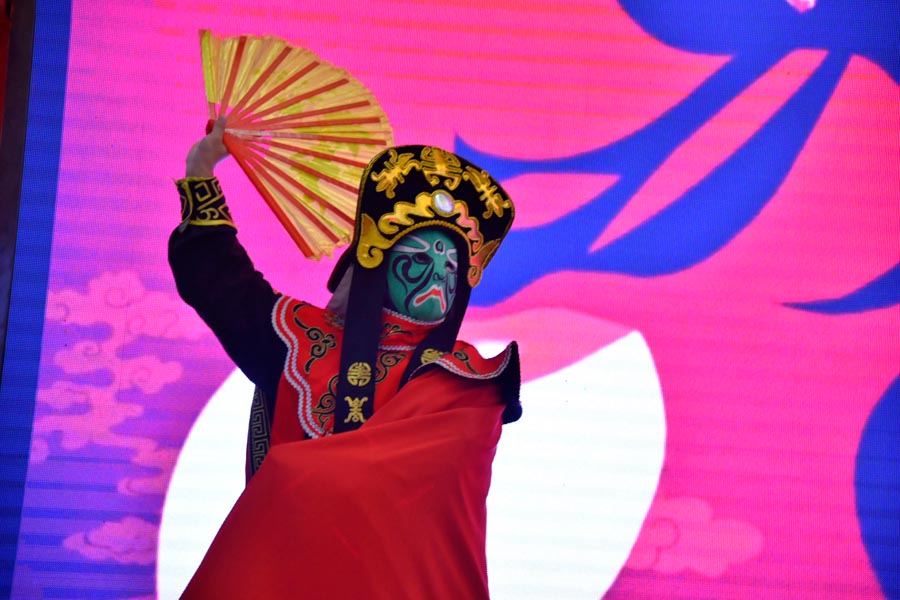 Bianlian
  As an intangible cultural heritage, bianlian, or face-changing in English, is a method used in Chinese opera, to reveal an opera character's inner thoughts and feelings.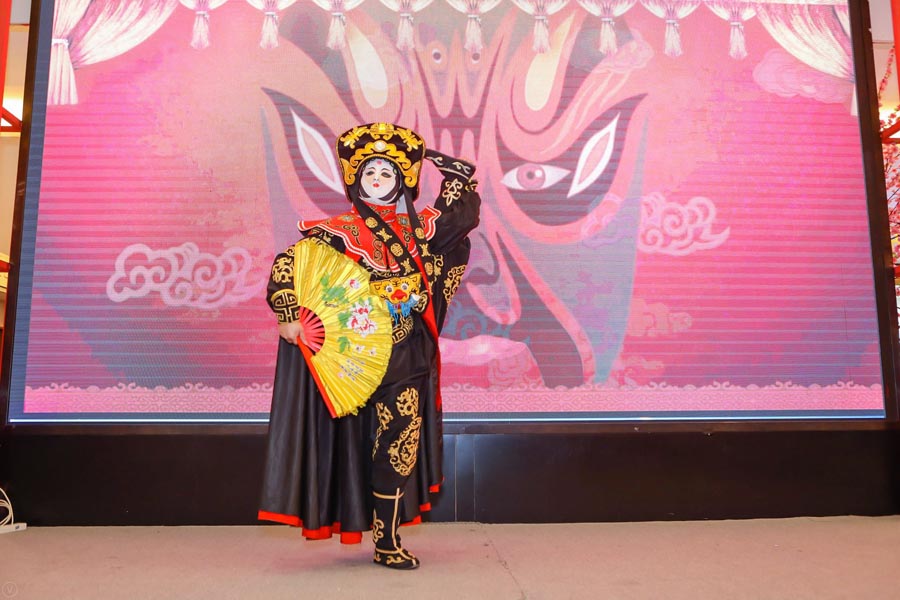 Performers wear brightly colored costumes and move to quick and dramatic music, and they change from one mask to another almost instantaneously with the swipe of a fan, a movement of the head, or wave of the hand.
  Shadow play
  Illuminated puppet figures manipulated by three to five artists using a transparent white cloth screen have now formed an artistic combination of opera, music, fine art and special craftsmanship.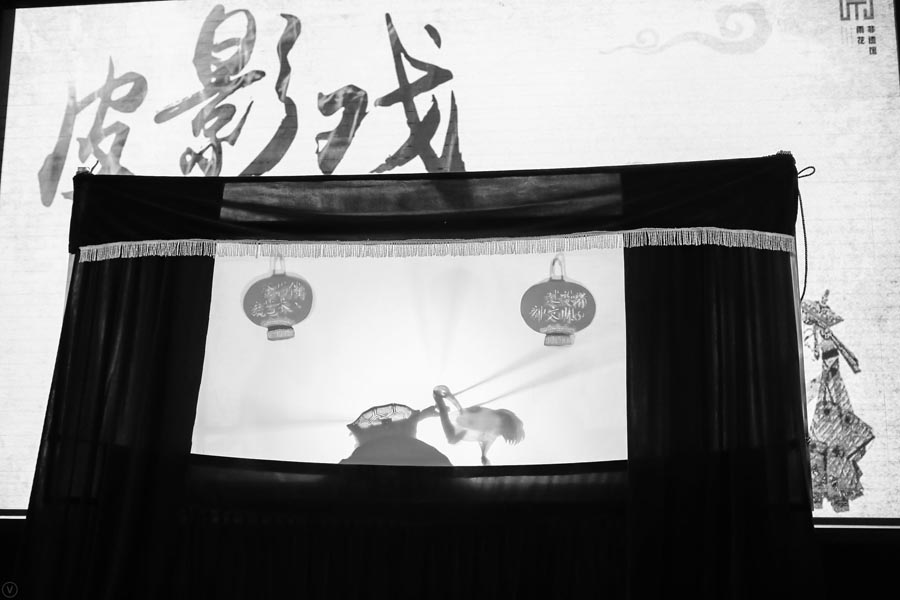 The shadow play is a typical traditional entertainment that has survived and thrived over the centuries. It is also one of the earliest arts introduced by China to the West.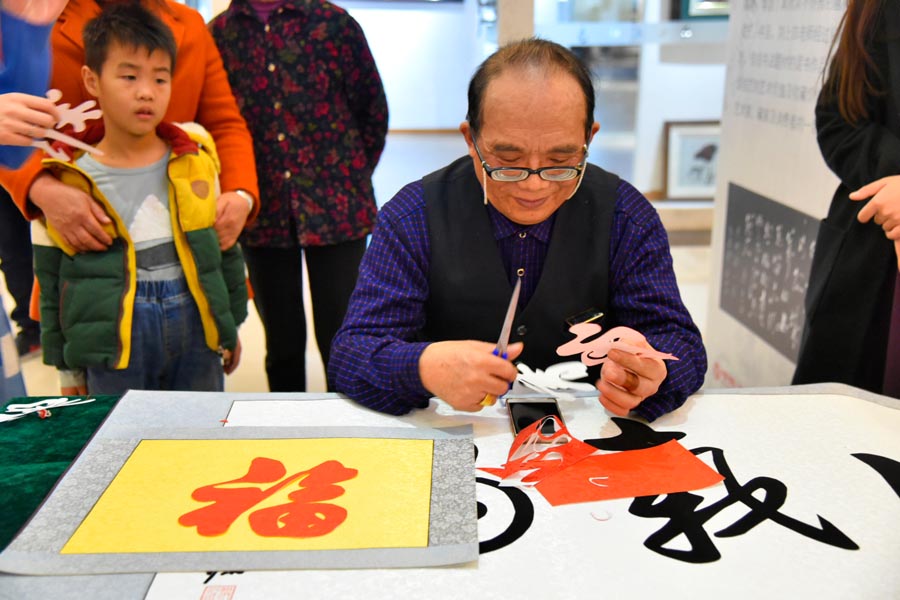 Paper-cutting
  Paper-cutting is a traditional art in China which has been making its way along the route of the long history of paper.
  Chinese paper-cutting, or Jianzhi, uses scissors or knives to cut papers for decoration or other folk activities. Having a wide mass base in China, paper-cutting has been involved in the social life for different peoples and has presented multiple social values in cognition, amusement and communication.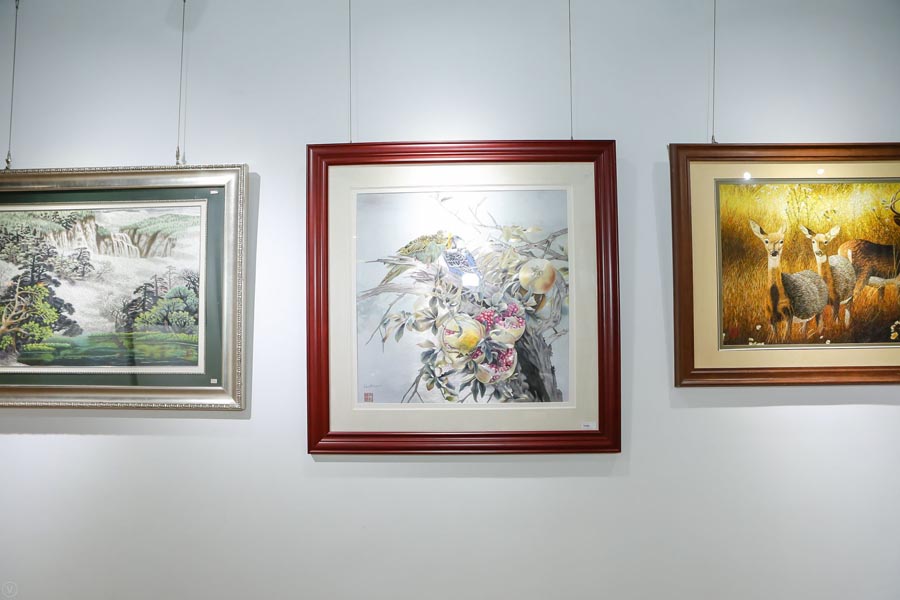 Hunan embroidery
  Hunan embroidery, or Xiangxiu, has a history of at least 2,000 years. The art, which involves the use of silk thread to depict various images and patterns, has absorbed the spirit of Chinese paintings.
  Xiangxiurenderings are usually more vivid than the original designs because of their three-dimensional effect.
  Xiangxiuis among the top four Chinese embroidery arts, along with those from Jiangsu, Guangdong and Sichuan provinces.