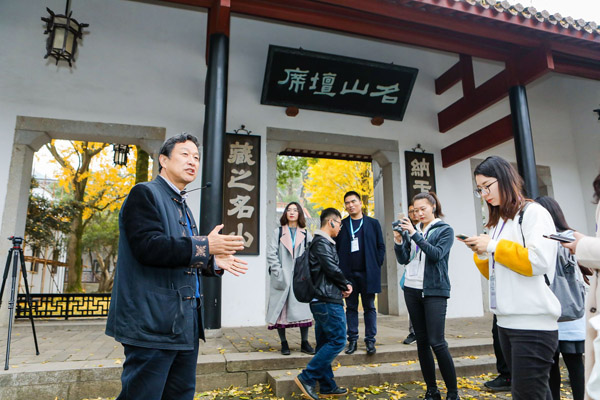 No one can deny the cultural significance of Changsha, the capital of Central China's Hunan province, as it became the first Chinese city to be recognized as a UNESCO Creative City in media arts in 2017.
  In the ancient time, Changsha also played an irreplaceable role in China's cultural exchanges as the Yuelu Academy here served as an institute for higher education since its establishment in 976.
  The Yuelu Academy in the west of Changsha, founded in the Song Dynasty (960-1279), has been an academic institution for more than 1,000 years. The academy, which focuses on Confucian teaching, is said to be the oldest academy of its type still in existence in the world.
  At its prime period when Zhu Xi, a renowned philosopher and politician in the Song Dynasty, delivered lectures here, more than 1,000 students attended his classes. The academy existed through the Song, Yuan, Ming and Qing dynasties, and was transferred to Hunan Institute of Higher Learning in 1903.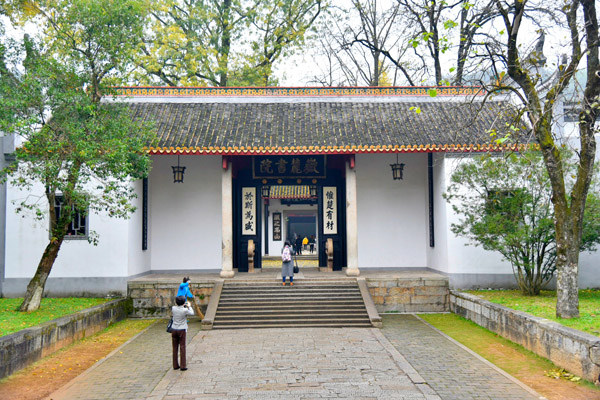 In 1926, it was officially named Hunan University, a first-class university in China. Serving as an institute for 1,000 years, Yuelu Academy is honored as a "One-thousand-year-old Academic Institution".
  According to Deng Hongbo, professor of Yuelu Academy, Hunan University, Chinese academies are cultural and educational organizations that collect, read, teach and research books in the past. Nowadays, education alone is not enough, and the academy plays a vital role in cultural communication.
  "Yuelu Academy shoulders the responsibility of promoting Chinese traditional fine culture, and it means a lot to Chinese people," Deng said, adding that how to inject vigor into China's academy is a major task he has been committed to.
  Also, Yuelu Academy has a national-level academy-oriented museum, which sets out to be a recognized data, research centers and exhibition center, as well as the hub for talent training.
  Meanwhile, Deng and his team has been compiling a dictionary on Chinese academies. According to him, it will be the first professional dictionary in China to provide a detailed introduction on most Chinese academies' history and culture.