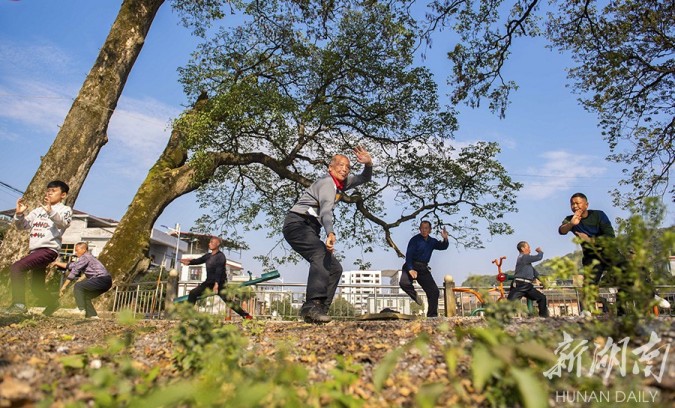 Dong'an martial arts was originated from Emeiquan (Emei mountain boxing) in the Three Kingdoms Period (220 – 280 AD), with a history of nearly 2,000 years. Martial arts is popular among the public in Dong'an. There are various martial art sects, with different styles integrating characteristics of Emei, Shaolin, and Wudang skills. Due to its long martial arts tradition, Dong'an was titled "The Town of Martial Arts" by the Hunan Provincial People's Government in 1984, and by national authority in 1992.
  In order to raise its profile as "The Town of Martial Arts", Dong'an carried out various activities to promote an integrated development of martial arts and cultural tourism. It sorted out martial arts culture; encouraged martial art practices in governmental departments, enterprises, schools, communities, and villages; and, implemented classification and ranking measures, so as to protect and promote martial arts.
  Dong'an people got brilliant results in kinds of martial arts activities, with 26 first prizes, 36 gold medals, and 220 awards in more than 20 national competitions and performances; and, 368 gold medals in 26 Hunan's martial arts contests.