Kaihui town, Changsha county, Changsha city (capital of Hunan province) has proved successful at producing popular tourism activities, such as B&Bs and helicopter flights. It has taken full advantage of its rich cultural history and natural resources.
  The county was honored as one of the first set of national characteristic towns to integrate culture and tourism. It received an award during the Sixth Tourism Industry Integration and Innovation Forum held in Beijing on Jan 13. The event was sponsored by Xinhuanet.com, the website for China's official state-run press agency.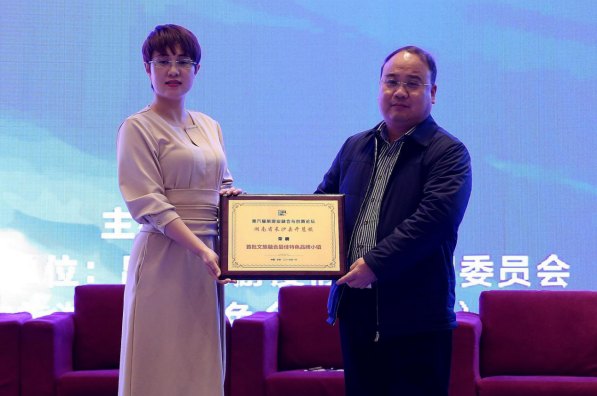 Kaihui town Party Chief Ye Zhaojun (R) receives an award. [Photo/xinhuanet.com]
  The town of Kaihui is located in the core industrial area of Changsha county and is strong in industrial development and natural resources.
  The county is the birthplace of Yang Kaihui (1901-1930), a revolutionary martyr and second wife of Chairman Mao Zedong (1893 - 1976), and Miao Boying, a pioneer of women's liberation and the first female member of the Communist Party of China. The Yang Kaihui Memorial Hall has become a 4A-level tourist scenic spot, as have the ancient Piaofeng Pagoda and Xiaofeng Temple, which attract flocks of visitors every year.
  A more than 8,000-mu (5.3 square kilometer) fruit plantation in the town of Baisha is one of the county's main highlights. It offers fruit-picking and farming activities for tourists, who can choose between peaches, winter jujubes, waxberries and more.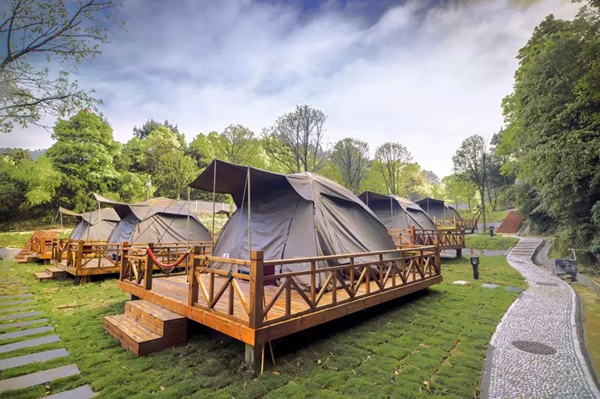 Camping is offered in Kaihui town, Changsha county. [Photo/WeChat ID: vxingsha]
  Another popular tourism destination is the Huirun international camping site. It contains picturesque rural landscapes and various entertainment facilities themed around camping. It is about a 40-minute drive from the Changsha city center.