Wearing a safety hat, Su Songyun grasps the rope and moves down carefully on Jan 15, 2019. [Photo taken via a drone and provided to chinadaily.com.cn]
  Despite the blanket of snow and dropping temperature in Zhangjiajie, Central China's Human province, the 34-year-old Su Songyun clings to a steep cliff in the famous mountainous region populated by tourists from around China all year. He's there for a thankless task: garbage pickup.
  A native of the region, which inspired vistas in the epic science-fiction film Avatar, Su learned the trick of "walking" smoothly on the cliff sides using just a rope from his father, who makes a living picking wild edible fungus in the mountain.
  Aside from regular trash,, his harvest also includes cellphones, backpacks and treasures lost by tourists.
  His message for travelers is to be as mindful with their own belongings as they are with the environment.
  Meng Die and Xu Jingjie contributed to the story.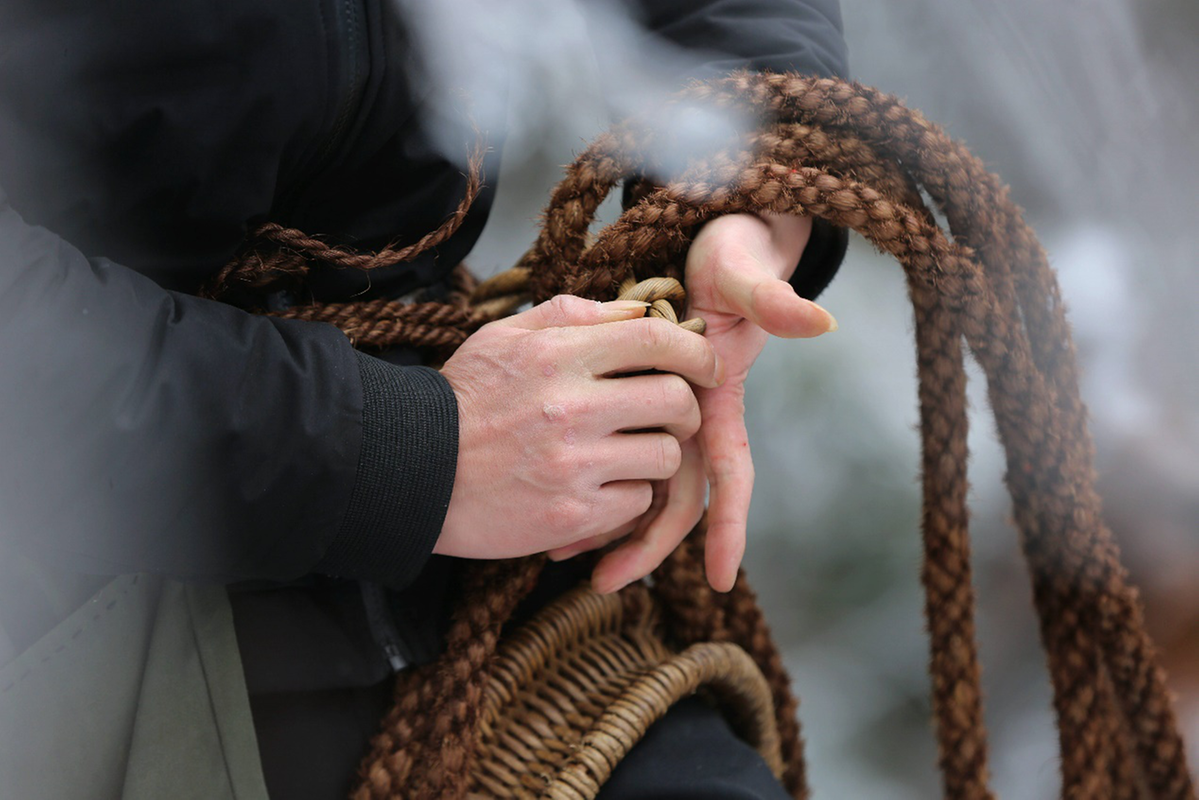 Su Songyun ties a safety rope around his lap before starting work on Jan 15, 2019. [Photo by Wu Yongbing for chinadaily.com.cn]
[NextPage]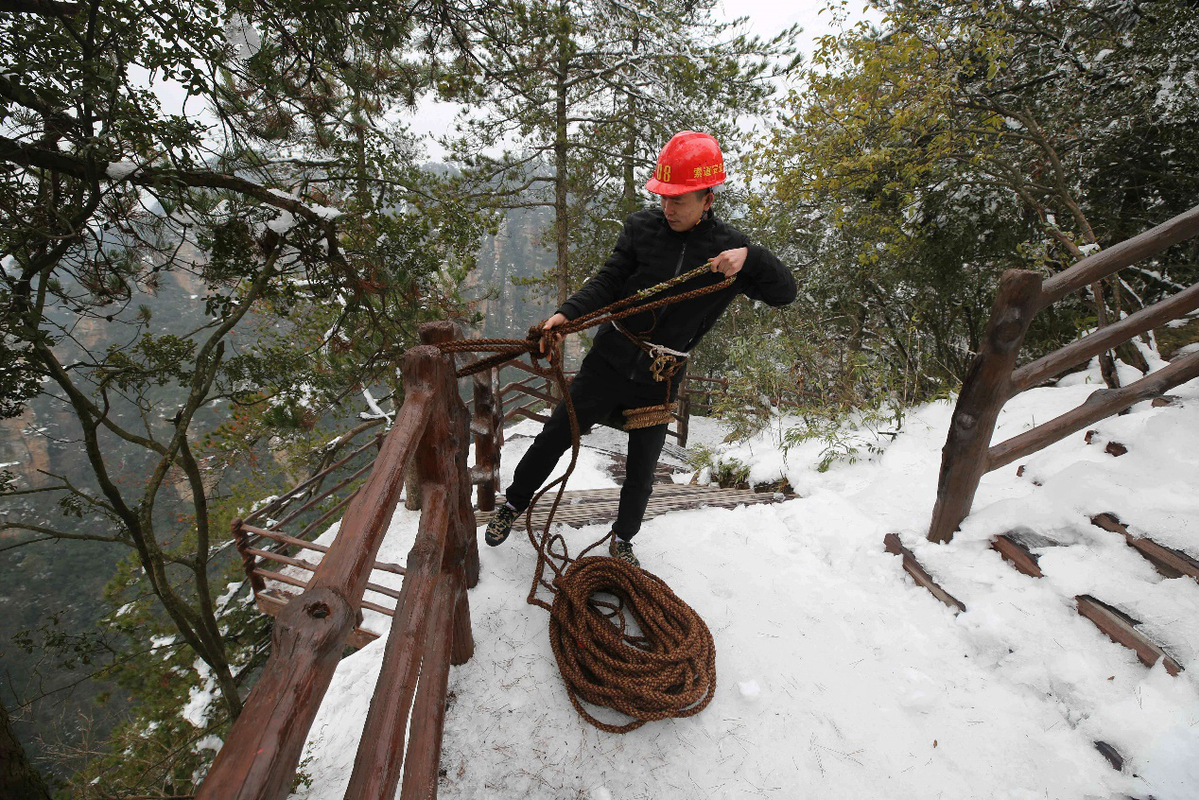 Su Songyun ties his safety rope to a handrail before going down a cliff to collect garbage on Jan 15, 2019. [Photo by Wu Yongbing for chinadaily.com.cn]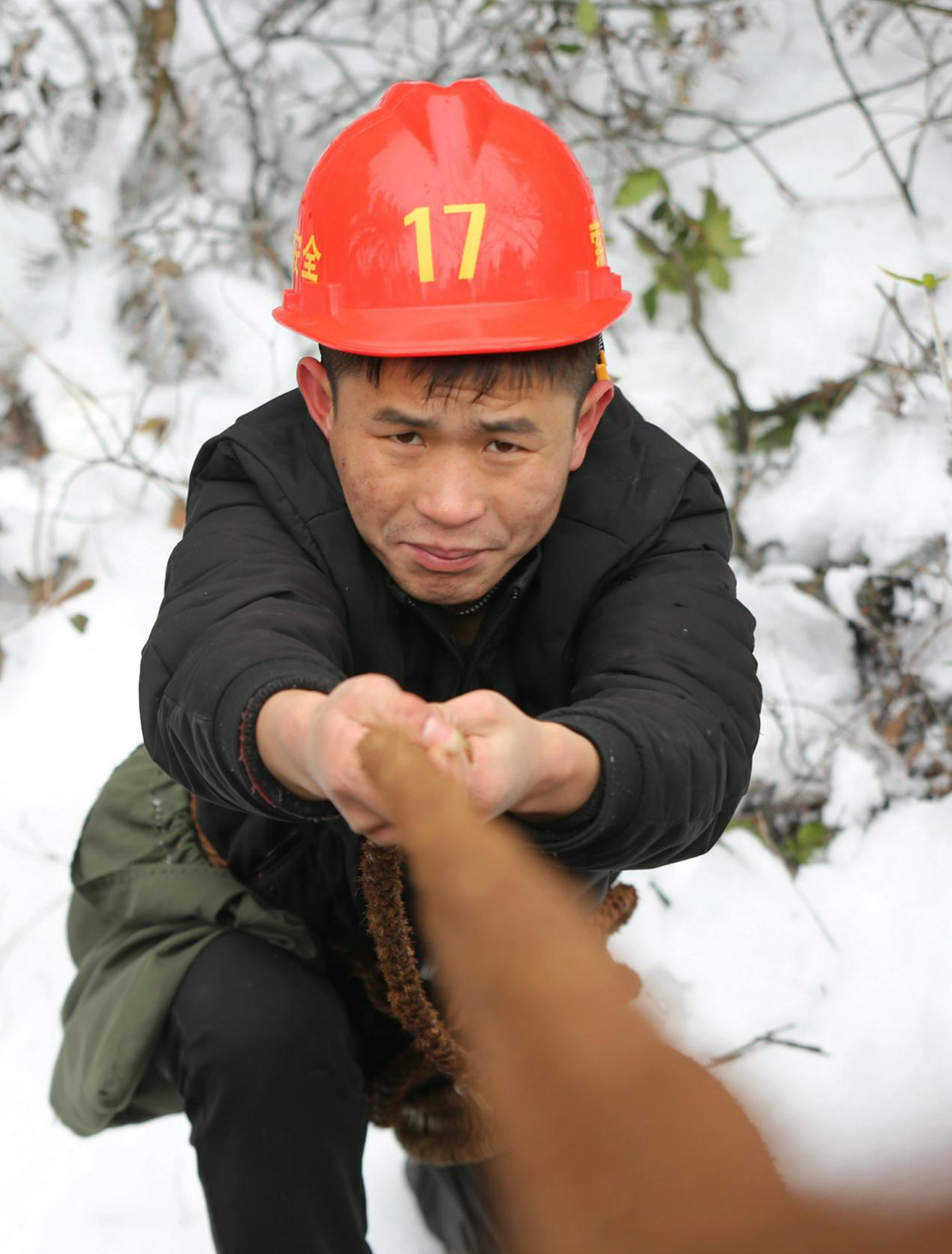 Su Songyun slides down a steep cliff in a scenic spot in Zhangjiajie, Central China's Hunan province, on Jan 15, 2019. [Photo by Wu Yongbing]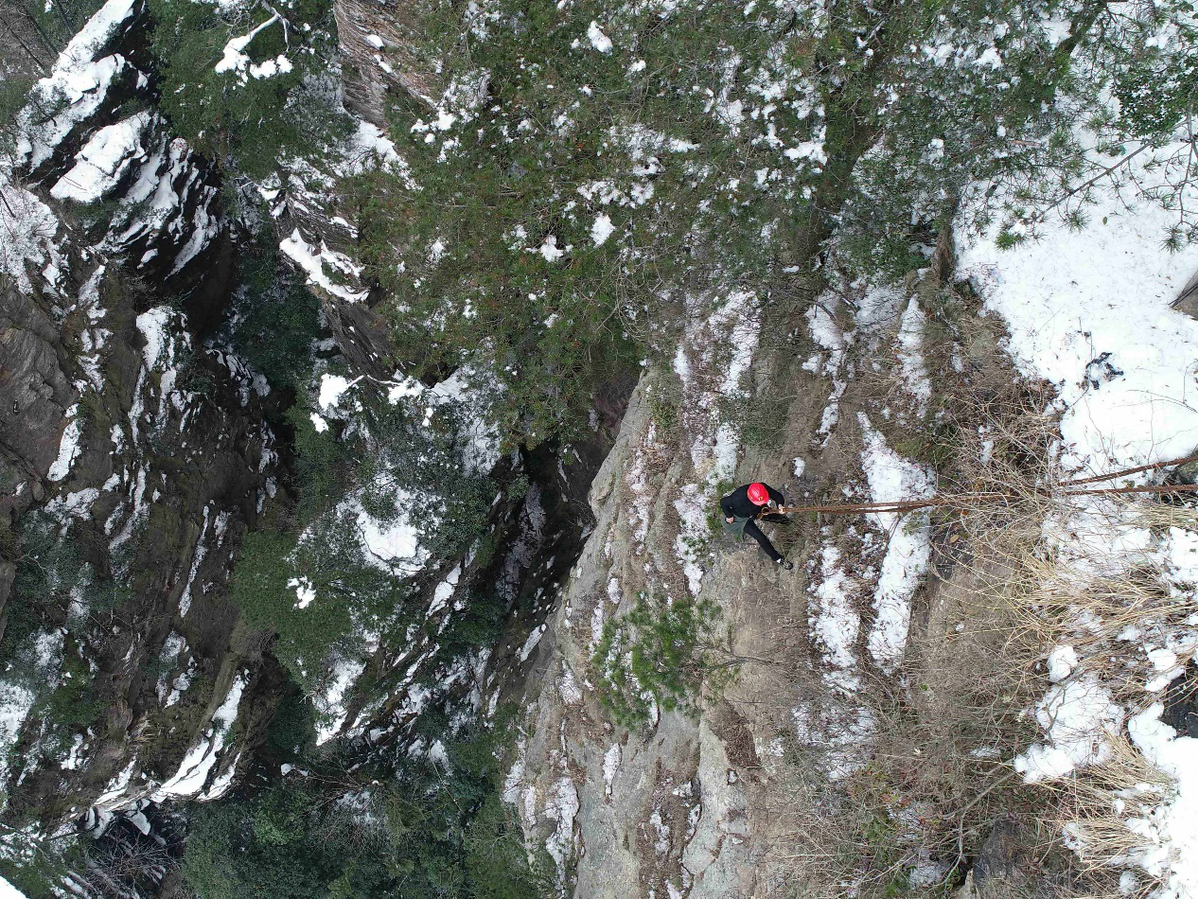 Su Songyun collects garbage deep in a steep cliff in the Wulingyuan scenic spot of Zhangjiajie, Hunan province on Jan 15, 2019. [Photo taken via a drone and provided to chinadaily.com.cn]