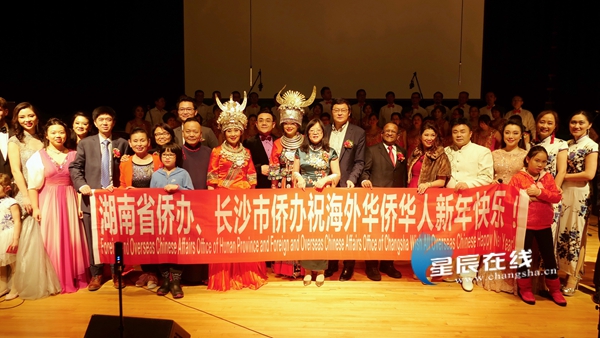 At 19:00 on January 25 (local time), the "Hunan (the Land of Hibiscus) Impression" Art Delegation performed in Canada during the first Montreal Hunanese Association's Spring Festival Gala. This is its first stop of the Overseas Spring Festival Performance Tour.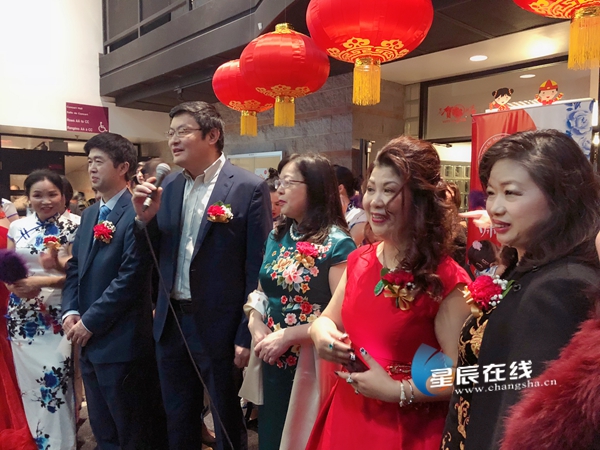 Bian Zhichun, deputy consul general of the Chinese Consulate General in Montreal; Tan Geng, member of the Canadian Parliament; and local government officials attended the event. More than 700 audience watched the performances.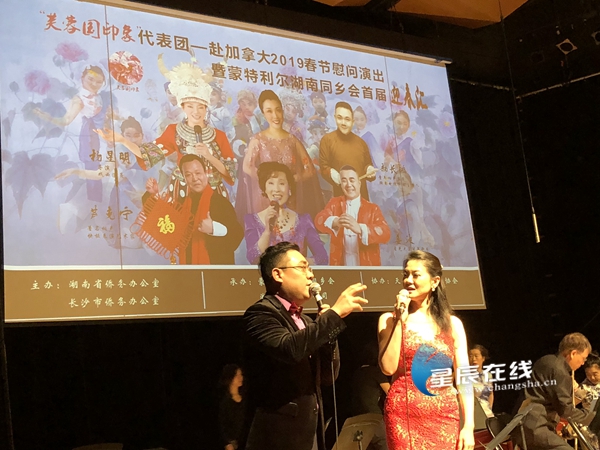 The event is hosted by the Foreign Affairs (Overseas Chinese Affairs) Office of Hunan Provincial People's Government, and the Foreign and Overseas Chinese Affairs Office of Changsha Municipal People's Government.
The event aims to spread Chinese culture and carry forward Huxiang culture