Changsha in Central China's Hunan province has launched a series of colorful activities to celebrate the upcoming Spring Festival, which falls on Feb 5.
  1. Huogongdian Temple Fair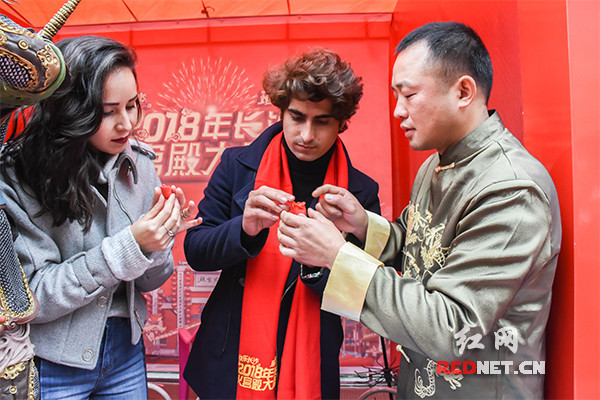 Two foreign visitors learn to make traditional clay figurines at the Huogongdian Temple Fair in Changsha during the Spring Festival in February 2018. [Photo/rednet.cn]
  Huogongdian, a temple to worship the god of fire in ancient times, is now a must-see for those who want to experience traditional folk cultures. A grand temple fair featuring a series of traditional folk activities will be held in Huogongdian on festive occasions, like Spring Festival and Lantern Festival.
  The temple fair will include a lantern show, lion dances, folk performances, and local delicacies, aiming to showcase folk culture to visitors. Attendees can enjoy a one-stop travel experience here, covering dining, leisure, and entertainment.
  Address: 133 Pozi Street, Tianxin district, Changsha
  Key words: Snacks, traditional culture, folk customs
  Time: Spring Festival holiday
  Price: Free
  Transportation: Bus 2, 11, 18, 112, 138, 143, 145, 202, 301, 368, 803, 901 to Former Residence of Jiayi (贾谊故居/Jiayi Guju); or Changsha Subway Line 2 to Wuyi Square (五一广场/Wuyi Guangchang)
  2. Cherry Blossom Festival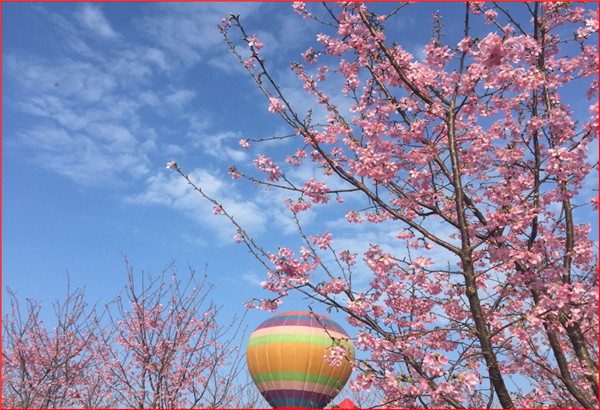 Cherry blossoms in Bella Town, Wangcheng district, Changsha [Photo/finance.china.com]
  Cherry blossoms are reputed to bring visitors good fortune and happiness for the coming new year. Thousands of cherry trees will be in full bloom during the Spring Festival, providing visitors with an unforgettable travel experience.
  Address: Bella Town, Huangnipu village, Bairuopu town, Wangcheng district, Changsha
  Key words: Cherry blossoms
  Time: Feb 1 to March 19
  Price: 75 yuan ($11.1) for adults; 40 yuan for children and seniors
  Transportation: Bus 219 and N809 to Guangming Village Crossing (光明村路口/Guangmingcun Lukou)
  3. Orange Island park fireworks show

  The annual fireworks show at Orange Island Park is popular with tourists. The musical fireworks will last for 20 minutes. The best places to view the stunning show are Dufu Pavilion, the river banks of Xiangjiang Rode, and the top of Yuelu Mountain.

  Address: Yuelu Mountain and Orange Island Scenic Spot, Changsha city
  Key word: Fireworks
  Time: 20:30- 20:50 on Spring Lantern Festival (Feb 19)
  Price: Free
  Transportation: Changsha Subway Line 2 to Xiangjiang Middle Rd (湘江中路/Xiangjiang Zhonglu)
  Note:
  1. The scenic spot is under strict temporary traffic control during the show and visitors are recommended to avoiding driving there in case of traffic jams.
  2. The fireworks show will be staged at the same time on May Day and National Day.