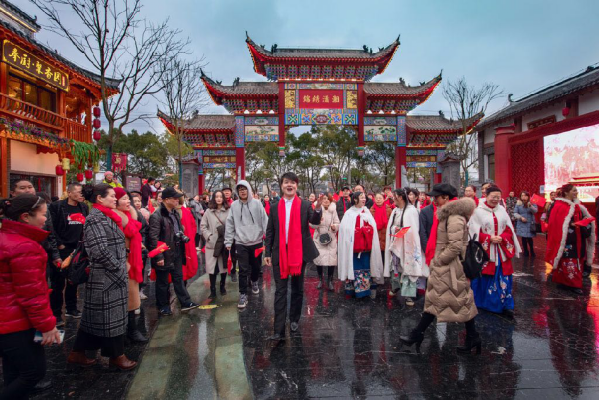 The Yongzhou Flash Mob "My Motherland and Me" was officially released on February 10, 2019. It was produced by the CPC Yongzhou Municipal Committee Publicity Department, the Yongzhou Radio and Television Station, the CPC Lingling District Committee, and the People's Government of Lingling District. Thousands of tourists and citizens sang together to bless our motherland.
Liuzi Street of Lingling District, one of the first national historical and cultural blocks, was decorated with lanterns and filled with throngs of people on February 9, the fifth day of the first month of the Chinese lunar calendar, presenting a festive atmosphere.
A grand piano on the Yuxi Bridge attracted everyone's attention. A pianist opened the fallboard and skillfully played the prelude to "My Motherland and Me". Then, a violinist in Liuzi Street joined the performance. The singers later led the concert.
The sound of the piano and the singing attracted people from all over the block. On the banks of the Xiaoshui River, in Lingling ancient town, on Liuzi Ancient Street, and at the Pingzhou Academy, everyone waved the five-star red flag while singing. The poetic arias and picturesque scenes made the ancient town lively in the new era, symbolizing the Chinese nation chasing the Chinese dream.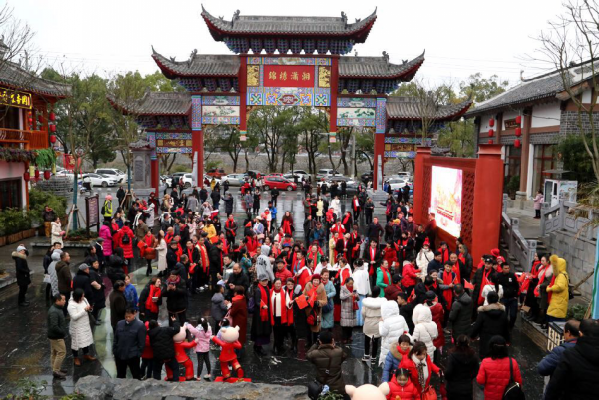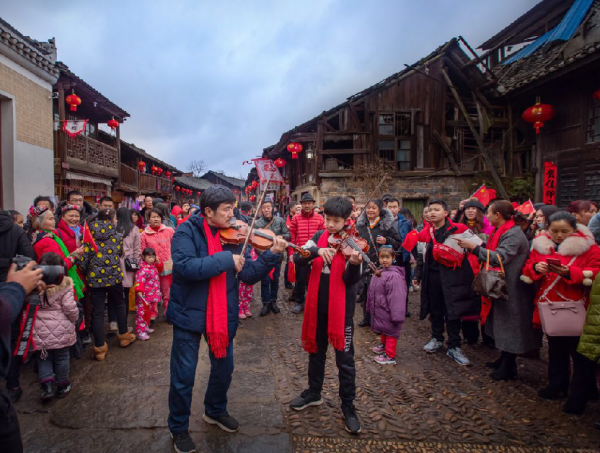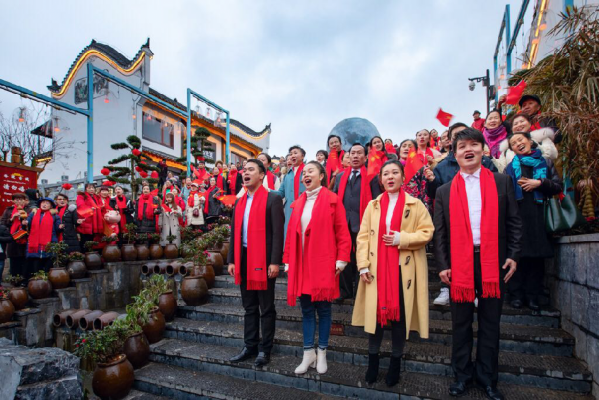 The exuberant performance and beautiful song inspired everyone. Visitors and citizens expressed sincerity and attachment, infinite love and blessings to the motherland, and selfless dedication and affection for their hometown in their singing.