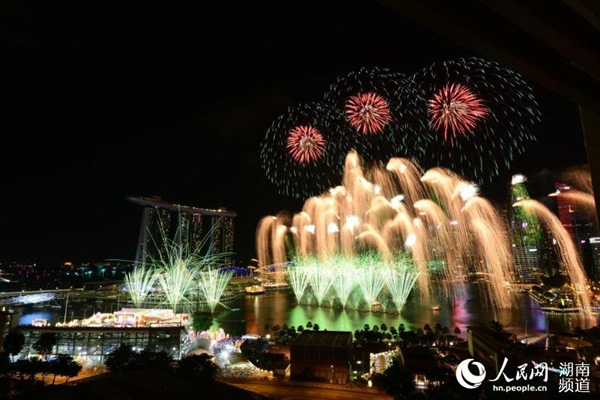 Spectacular fireworks lit up the night sky over Marina Bay in Singapore as part of the River Hongbao celebrations on the evening of February 10. River Hongbao is an annual Lunar Chinese New Year event that is held in Marina Bay in Singapore. This year the River Hongbao was held between February 3 and 10.
It was the largest fireworks show since the celebration started in 1986, which marked the 200th anniversary of the founding of modern Singapore as a free port.
The fireworks show feast brought by Hunan's Liuyang fireworks manufacturer amazed spectators a lot. It was covered on the front page of Singapore's Lianhe Zaobao on February 11.