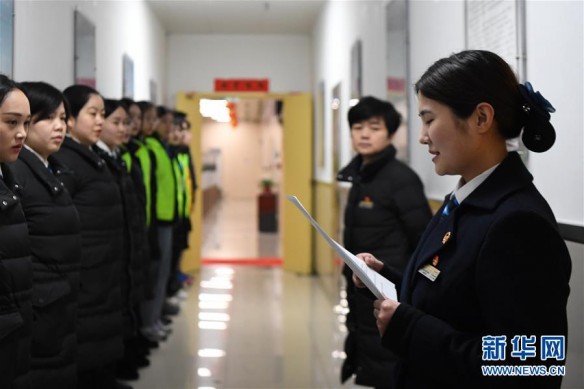 Photo taken on February 11 shows Nakashima Mika (1st, R) teaches her colleagues some useful English expressions at the morning meeting. She arrived at her office in the Changsha South Railway Station ten minutes ahead of morning meeting that day, to prepare for her English lesson for her colleagues.

Nakashima Mika, a mixed-race half Chinese and half Japanese, has worked in the Changsha South Railway Station for three years. She is a "multilingual staff" of the station, proficient in Chinese, English, Japanese, and Korean. During the Spring Festival travel rush, there were increasing foreign passengers. She taught the colleagues useful English expressions every day, to improve their language proficiency and better serve the foreign passengers.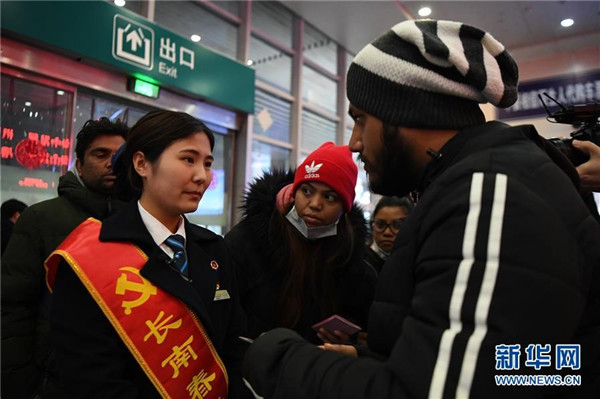 Nakashima Mika helps Nepalese passengers at ticket hall.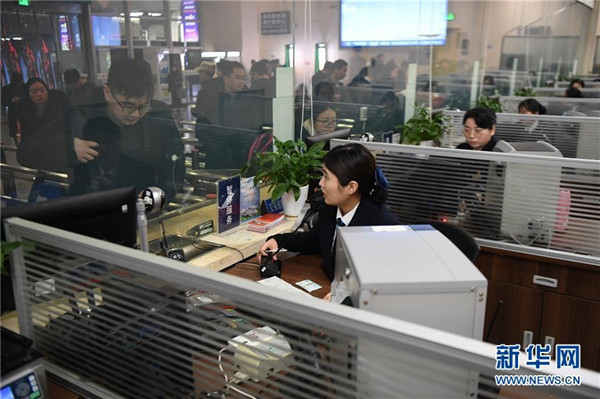 Nakashima Mika works at the ticket window.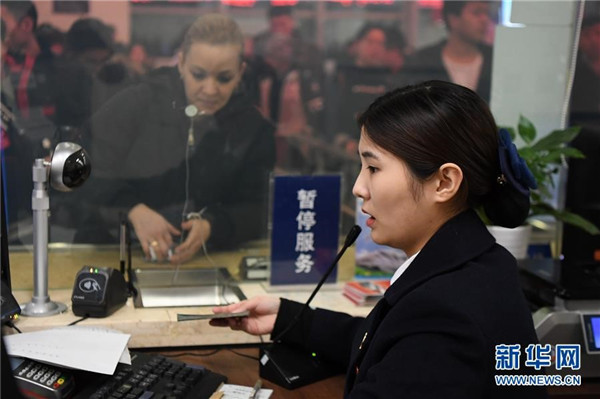 Nakashima Mika handles ticket refund process for a Russian passenger.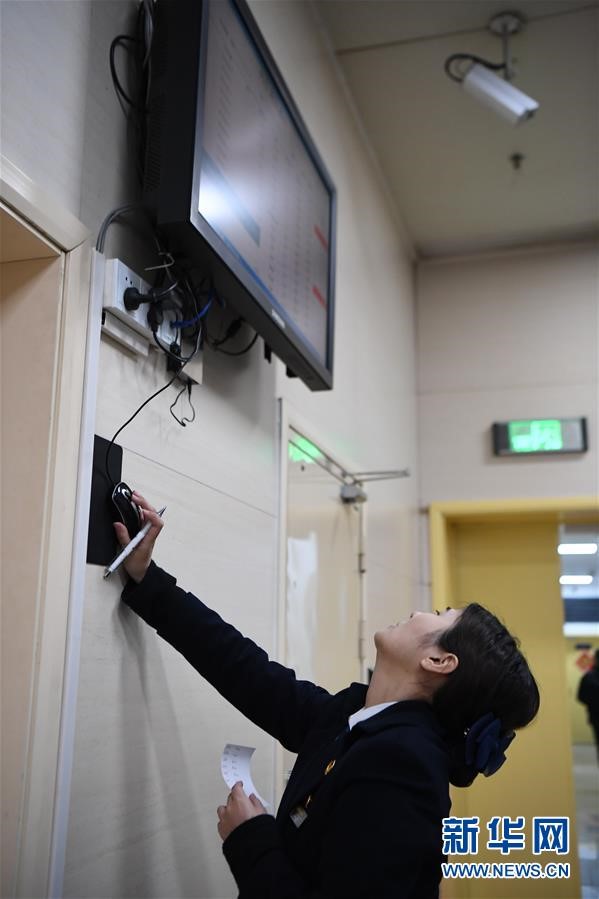 Nakashima Mika checks train delays on February 11.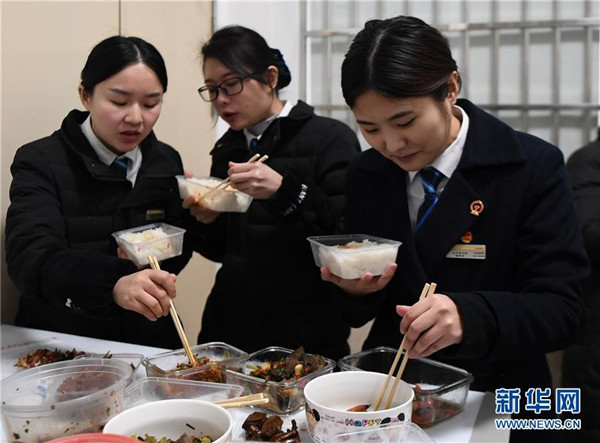 Nakashima Mika (R) has lunch with her colleagues.