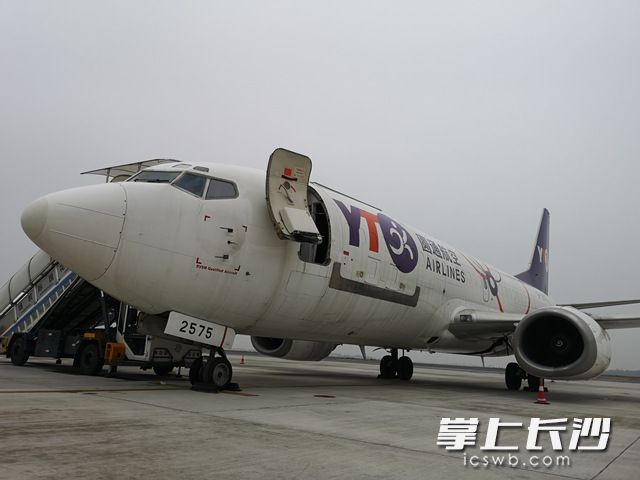 A cargo plane (Flight YG9017) of YT Airlines took off from the Changsha Huanghua International Airport to Bangkok in Thailand at 2:30 a.m. on February 26, the official launch date of the airport's first cargo charter flight carrying cross-border e-commerce exports. It represents an important step for the China (Changsha) Cross-Border E-commerce Comprehensive Pilot Zone toward opening up its international logistics channels.
The flight is Changsha's 5th international cargo route after the opening of cargo flights linking Changsha with North America, Dhaka, Manila, and Ho Chi Minh in recent years.
It flies from Changsha to Bangkok three times a week (Tuesday, Thursday, and Sunday). The first flight carried 8.6 tons of export goods valued at 337,800 USD, including clothing, accessories, and USB cables.
Goods exported to Bangkok via the flight will be delivered to consumers in Southeast Asia, Europe, and America through local distribution networks. After the opening of the flight, the transport time of goods exported from Hunan to Thailand via e-commerce companies has been shortened from 2 to 4 days to 5 hours.