编者按:他们来自基层, 带着来自田间地头、工地车间的期盼,即将奔赴北京参加十三届全国人大二次会议。 这些基层代表平时如何履行代表职责,怎样听取群众意见?红网时刻记者采访了一批来自基层的在湘全国人大代表。

Editor's note: They are cadres from the grassroots level, and they are going to attend the Second Session of the 13th National People's Congress in Beijing. Rednet interviews the deputies from Hunan for how they perform their duties and how to listen to the opinions from the masses.
全国人大代表、杂交油菜育种专家,湖南省常德市临澧县四新岗镇白云村沈昌健不仅要操心科研任务,还要经常去种植户家中看看油菜生长情况才放心。
Shen Changjian, a deputy to NPC and an expert for hybrid rapeseed breeding, often goes to farms' for the growth of rapeseed after his work of scientific research, in Baiyun Village, Sixingang Town, Linli County, Changde City of Hunan Province.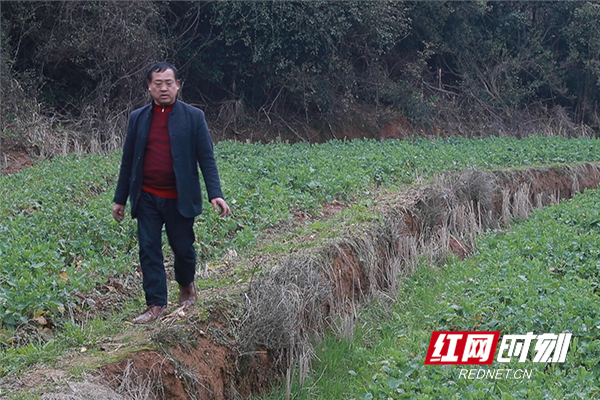 沈昌健来到种植大户油菜地查看油菜长势。 Shen Changjian comes to a large-scale planter's farmland for the rape growth.
沈昌健近日来到临澧县修梅镇七重村齐怀然家听取意见和建议,并来到油菜地查看油菜长势。
Shen Changjian recently came to Qi Huairan, a large-scale planter, to listen to his opinions. Shen Changjian came to Qi's field to check out the growth of rapeseed.
今年,是齐怀然大规模种植杂交油菜的第一年,这些油菜寄予着怀然农场转型发展的希望。"以前专门种水稻,但经济效益有限,今年尝试多样化种植,想打一个翻身仗。"齐怀然说。
This year is the first year of Qi Huaran's large-scale planting of hybrid rapeseeds. The planting is for the transformation and development of Qi's Farm. "In the past, rice was specially planted, but the economic benefits were limited. I tried to diversify the planting this year and I want to make a turnaround," Qi Huairan said.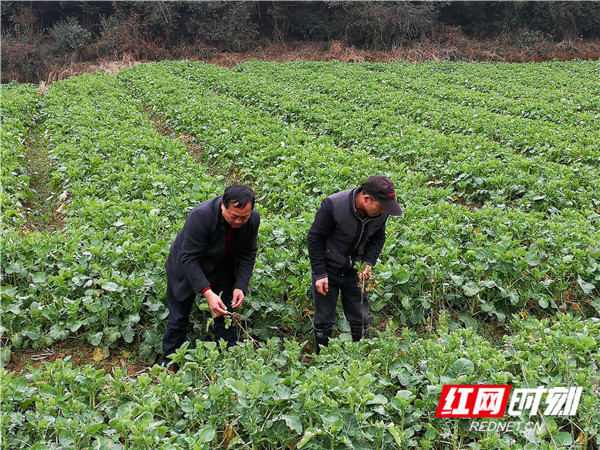 沈昌健在油菜地扯杂草,为油菜生长支招。
Shen Changjian plucks weeds in a rape field, and he gives some advice for the growth of rape.
沈昌健认为,由他提供给齐怀然家种植的这些杂交油菜种,不仅承担着一个农业大户的经济效益企盼,还包含一名返乡创业者对农业农村发展的信心。
Shen Changjian believes that the hybrid rapeseed species that he provided to Qi not only hope for the planter's economic benefits, but also the confidence of a startup in the development of agriculture and rural areas.
沈昌健向种植大户齐怀然宣传国家乡村振兴战略。
Shen Changjian promotes the national Rural Vitalization Strategy to planters.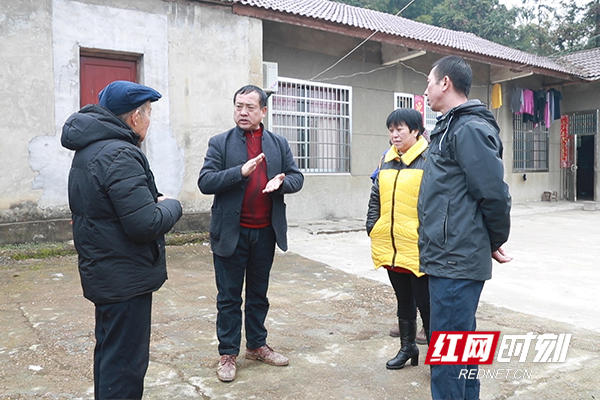 解答村民疑问。
Shen answers villagers' questions.
"百姓寻求我们代表帮助的很多事看起来像小事,但对于其本人却是大事,每件都不能耽误。"沈昌健表示,他固定在周末下乡,走村入户,倾百姓心声。
"It seems that people seek our help for small needs, but these are big deals for themselves. None of them can be delayed ."
针对群众反映的问题,沈昌健一般能帮助解决的就马上解决,如果解决不了的,就记录下来另外想办法。马上要召开全国两会了,他打算把有一些来自田间地头的声音带到北京去。
Almost every weedend, he goes to farms'to listen everyone's requests to understand what the communities need. He always tries his best to solve some pragmatic problems during his each visit. As a deputy to NPC, he decides to bring these requests to the Sessions in Beijing.
Link: 我从基层来丨代表沈昌健:盛开的油菜就是"我的菜"