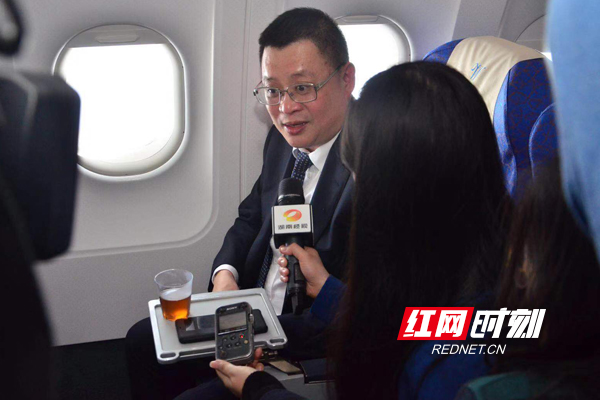 On March 1, some Hunan-based members attending the second session of the 13th National Committee of the Chinese People's Political Consultative Conference (CPPCC) were interviewed by media on the plane.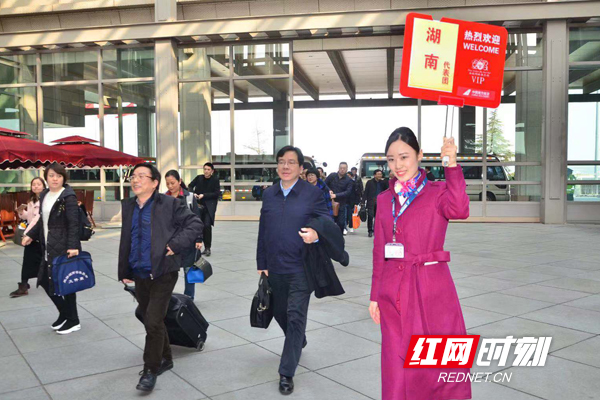 The CZ3127 flight, carrying some Hunan-based CPPCC National Committee members, landed slowly at the Beijing Capital International Airport at 2 PM on March 1, 2019.
"We come to join the National 'Two Sessions'. It's like an annual spring occasion," bathed in the warm spring sunshine, they said.
Li Weiwei, CPPCC National Committee member and CPPCC Hunan Provincial Committee chairwoman, presided over a symposium at 10 o'clock in the morning before the departure. She said to the members: "We must enhance the 'Four Consciousnesses', strengthen the 'Four Confidences', and take the initiative to implement the 'Two Maintenances'." She expected the participating members to present a sound spirit, participate in the discussion and the handling of state affairs, make suggestions and reach cohesive consensus, and maximally consolidate social consensus.
The members, with the support of the massive Hunanese, remarked that they would perform their duties as the CPPCC National Committee members and contribute ideas and suggestions for the country and Hunan's economic and social development.