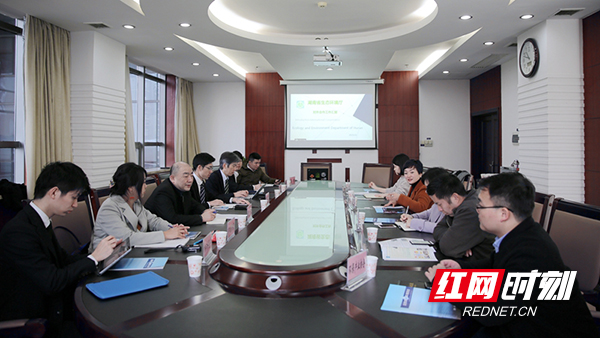 A water environment delegation from Shiga Prefecture, Japan, visited the Hunan Ecology and Environment Department on March 1, 2019. The two sides held talks on intensifying environmental cooperation.

Hunan and Shiga established the friendly province-prefecture relationship in 1983. Since then, the two places have made increasing communication and cooperation in various areas. The earliest cooperation was in 1997 when Japan's Overseas Economic Cooperation Fund (OECF) participated in pollution prevention and control in the Xiangjiang River watershed. Beginning from 2012, the Hunan Ecology and Environment Department selected young technicians to Shiga to learn experience and methods in lake management every year. In 2013, Hunan and Shiga reached an environmental cooperation agreement, entering a new stage of technological, industrial, and policy cooperation.
During their talks, the Hunan Ecology and Environment Department and Shiga delegation exchanged views on promoting communication and cooperation in the areas of public environmental awareness, environmental governance ideas and technology, environmental protection projects and industries, training, and exchange visits. The delegation also visited the Hunan Environmental Protection Industry Association and some environmental protection companies.