近年来,湖南省重点围绕生态保护战略,加大野生动植物和自然保护地的保护力度,森林和野生动植物保护工作成果显著。
In recent years, Hunan Province has focused on environmental protection strategies, the protection of wild animals, plants, and nature reserves. The achievements have been remarkable in forest and wildlife protection.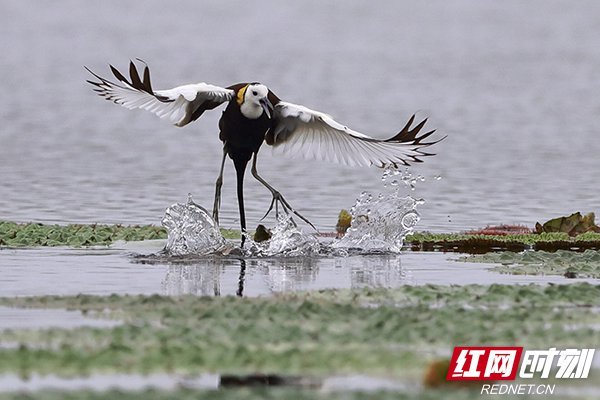 过去5年,湖南省新增自然保护区27处、湿地公园48处、自然保护小区250处。人工繁育珍稀雉类的种群数量在全国保持前列。
In the past five years, there have been 27 new nature reserves, 48 wetland parks and 250 natural conservation communities in Hunan Province. The population of artificially breeding rare mites numbered top in China.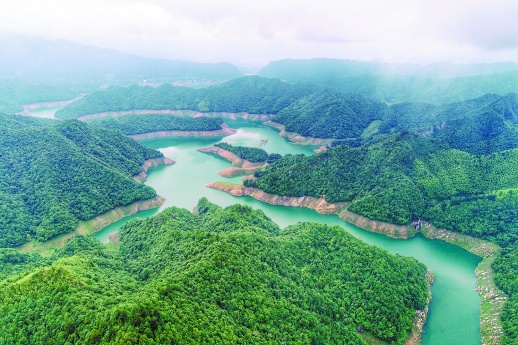 截至目前,湖南省共建立自然保护地502处,其中自然保护区170处,总面积147.82万公顷,占全省国土总面积的6.98%。
Up to now, Hunan Province has established 502 natural protection sites, including 170 nature reserves, with a total area of 1,478,200 hectares, which is 6.98% of the total land area of the province.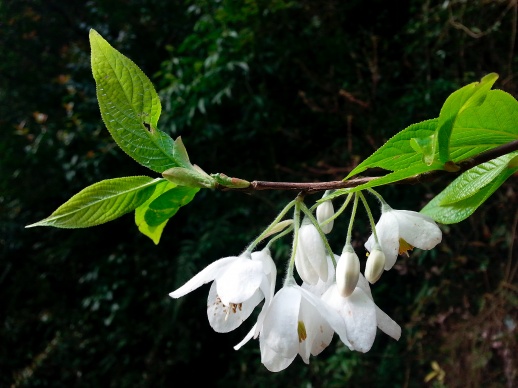 长果安息香 Sinojackiadolichocarpa
这些保护地有效保护了全省90%以上的野生动植物物种。成功培育了资源冷杉、长果安息香、观光木、银杉、绒毛皂荚、怀化秤锤树等极小种群苗木共计2万多株,保护了麋鹿、莽山烙铁头、中华秋沙鸭、中华虎凤蝶等珍稀动物。
These protected areas have effectively protected more than 90% of the wildlife species in Hunan Province. More than 20,000 seedlings of trees are successfully cultivated including Abies ziyuanensis, Sinojackia dolichocarpa, Michelia odora, Cathaya argyrophylla, Gleditsia japonica, Sinojackia oblongicarp, etc. These protected areas have protected Milu, Protobothrops mangshanensis, Mergus squamatus, Luehdorfia chinensis.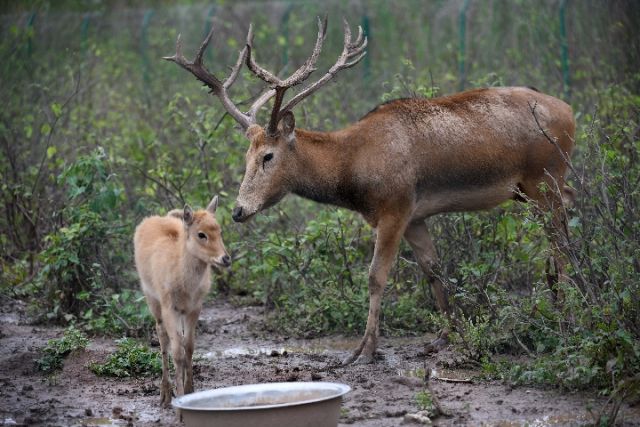 麋鹿 Milu
经过多年的不懈努力,湖南省森林覆盖率达59.82%;森林蓄积量达5.72亿立方米;湿地保护率达75.73%。
After years of efforts, the forest coverage rate is 59.82% in Hunan Province with 572 million cubic meters of forest growing stock and 75.73% of wetland protection rate.
Link: 湖南森林覆盖率59.82%