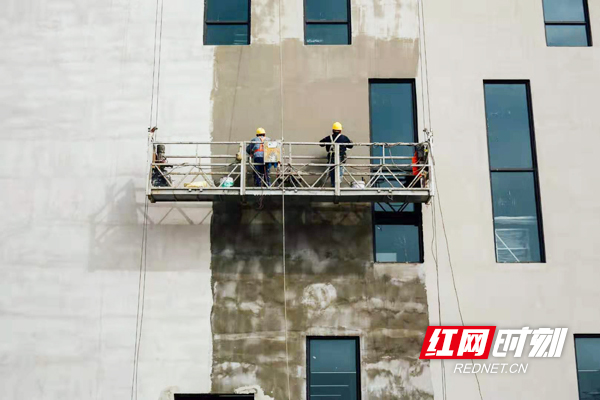 Zhongnan Yuanpin Bio-Stem Cell Science and Technology Park (Zhongnan Yuanpin), which located in Changsha National Economic and Technological Development Zone last year, will open in May to become Hunan's first stem cell and regenerative medicine industrial park.

The park's main building is complete. Workers are making final preparations for its opening. The project has two phases and a total investment of 5 billion CNY. Its first phase land use covers an area of 50 mu (about 3.3 ha) and a total construction area of about 42,300 square meters. It is equipped with a stem cell technology clinical transformation center, a bioscience experience museum, a cell tissue bank, a cell preparation center, R&D and Quality Control Center, and Yuanpin Sci-tech Building. Currently, the first phase construction is about to be completed, and the second phase will develop related industries such as genetic testing and biological materials.
Stem cells have been already been applied in some areas. One example is hematopoietic stem cell transplantation technology which is used to treat leukemia. Zhongnan Yuanpin has established a consultant team and a professional technical team based on the talent, technology, and clinical advantages of the Chinese Academy of Sciences (CAS), Central South University, University of Pittsburgh, and other research institutions.
The consultant team consists of Nobel Prize winners, CAS academicians, and experts included in the National Thousand Talents Program.
The technical team includes Chinese stem cell industry founders, industrial standards drafting experts, clinical treatment experts, and biomedical doctors.
"We will establish two industry standards for the stem cell industry. One is for the development of the industry, and the other is the quality standard for stem cell preparation," the head of the industrial park said, adding that the park has cooperated with Xiangya Hospitals in treating neurological, orthopedic and immune system diseases with stem cells.