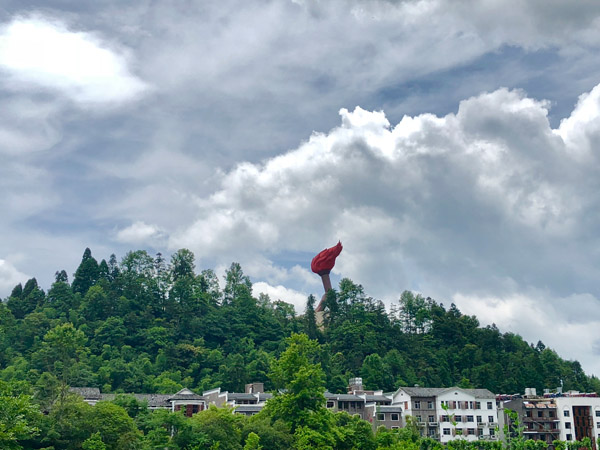 Located on the border of Jiangxi and Hunan provinces, the Jinggang Mountain attracts numerous Chinese tourists due to its historical significance as a revolutionary base and picturesque views. BEIJING - China has unveiled the first list of 15 areas for the protection and utilization of cultural relics from revolutionary times, according to a notice jointly issued by several departments of the Communist Party of China Central Committee and the State Council.
The areas, spanning across 645 counties and 110 cities in 20 provinces, include renowned historical sites such as the Jinggang Mountains, known as the "cradle of the Chinese revolution," in China's eastern Jiangxi province.
The move comes after a guideline was issued last year to strengthen revolutionary cultural heritage.