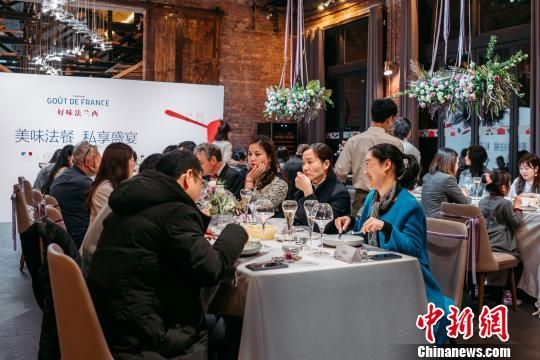 The 5th "Goût De France" at a Changsha restaurant (Photo/Deng Yinsong)
The Fifth "Goût De France/Good France" event was held on March 22, 2019. The participating restaurant in Changsha offered a French cuisine that day. According to the project arrangement, more than 3,000 restaurants in over 150 countries participated the event this year.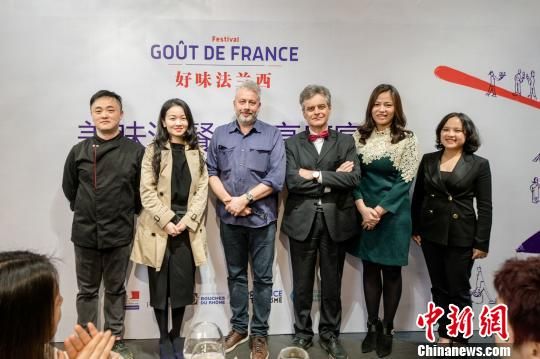 Mr. Olivier Guyonvarch (3rd, L), consul general of France in Wuhan, and French chef Jean-Francois Marais (3rd, L), with guests. (Photo/Deng Yinsong)
Initiated in 2015, the "Goût De France" project promotes the French art of living and French cuisine. It was inspired by Auguste Escoffier, who launched the "Dîners d'Épicure" (Epicurean Dinners) initiative in 1912, with the idea of "the same menu, the same day, in several world cities and aimed at as many diners as possible".
It was initiated by the French Ministry for Europe and Foreign Affairs, the French Tourism Development Agency, and the French Embassy in China. This year's theme was Provence, a French region, and environmental protection. Fifty of the over 3,000 participating restaurants were in China, three times more than that in 2018.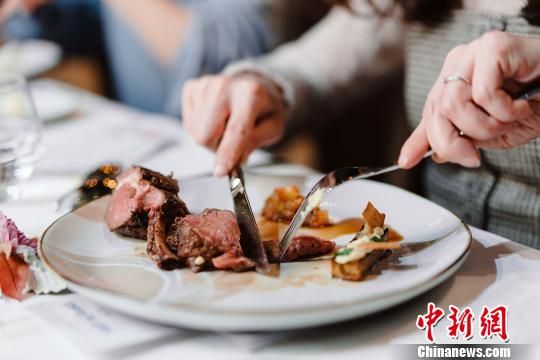 A diner enjoys tasty roast mutton chops. (Photo/Deng Yinsong)
French Michelin star chef Jean-Francois Marais and Chinese chef jointly offered a French feast and talked with the guests about Chinese and French culture, tourism, and education.
"Many people think that French cuisine is complicated. Today's meal presents simple operations and good taste," said Jean. He hoped such cultural exchange will promote the gastronomic meal of France to Chinese people.
"Both France and China are famous for their gastronomy," said Mr. Olivier Guyonvarch, consul general of France in Wuhan. He was glad to share French cuisine with Chinese friends and expected more Chinese people to study, invest, and travel in France.