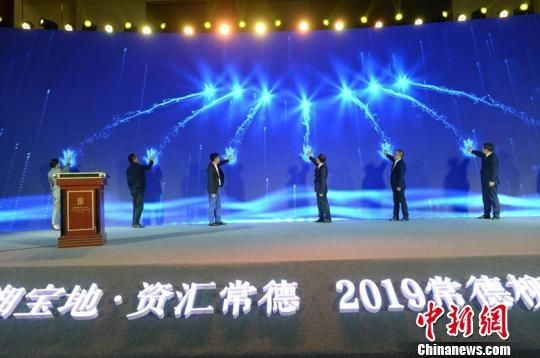 The 2019 Changde Liuye Lake Venture Capital Summit kicks off. (Photo provided by the organizer)
The 2019 Changde Liuye Lake Venture Capital (VC) Summit opened March 31, 2019. Yao Jinbo, 58 Group CEO, Ni Zhengdong, Zero2IPO Group president, and hundreds of other influentials attended. They discussed topics such as traditional industries upgrades, venture capital, and regional innovation and development. They also made suggestions on Changde regional economy innovative development.
Hunan economic innovation and competitiveness continues to increase, thanks to the innovation-oriented opening-up strategy implementation. The financial "flowing water" effects exerted by the capital market has become increasingly obvious.
Changde City has promoted financial reform and innovation; optimized the venture capital environment; and, introduced financial capital into the real economy, in order to promote high-quality economic development. In February 2018, the Liuye Lake-Zero2IPO Fund Town was established. In the past year, 52 funds and fund management institutions have settled here. The amount of fund management has reached 19.3 billion CNY. In the 2018 China Fund Town White Paper, the overall ranking of the Liuye Lake-Zero2IPO Fund Town topped among the prefecture-level cities in central China.