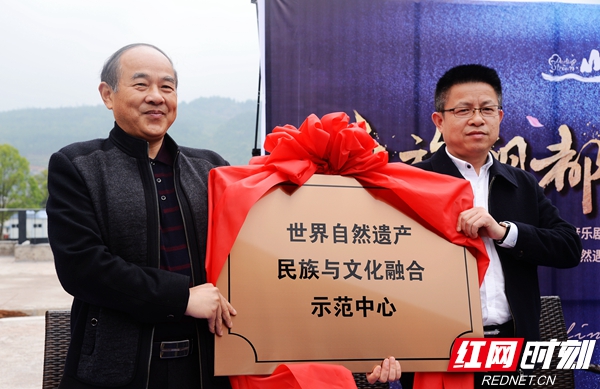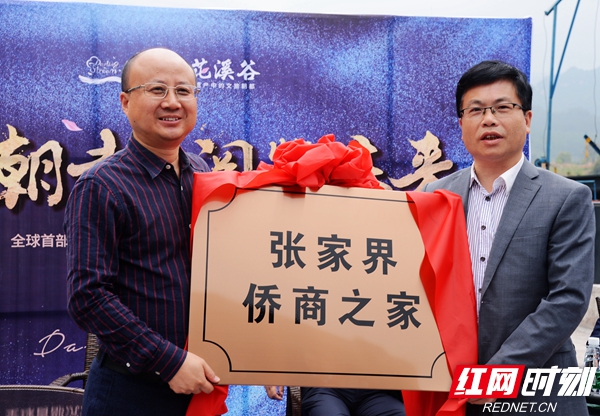 Zhangjiajie Taohua Valley was branded as the World Natural Heritage National and Cultural Integration Demonstration Center and Zhangjiajie Overseas Chinese Merchants' House, April 13, Hunan Province.

Taohua Valley was previously awarded the National Cultural Base for Music and Musical Theatre Center (in Wulingyuan of Zhangjiajie). The branding ceremony was held by Wulingyuan Area Government, Overseas Chinese Business Association in Zhangjiajie, Shenzhen Shengshi Liye Industry Holding Group, Shenzhen Youth Entrepreneurs Association, Taohuaxi Valley and other units.
The Taohua Valley is located at the entrance of Wulingyuan Scenic Spot in Zhangjiajie, the world natural heritage site. The geographical advantage of tourism is extremely obvious. The project of Taohua Valley has a total investment of 1 billion yuan, covers an area of more than 300 mu, and has a construction area of about 150,000 square meters. It is a tourism commercial center integrating food, accommodation, tourism, music, and shopping in Zhangjiajie.
Link: 张家界侨商之家挂牌落户桃花溪谷