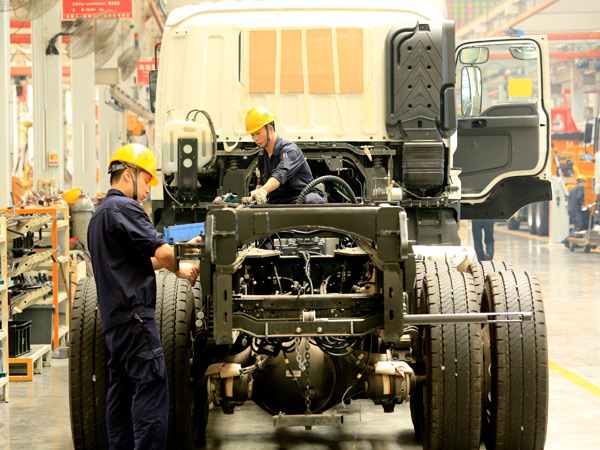 Employees assemble a truck at Sany Heavy Industry Co Ltd's factory in Changsha, Hunan province. [Photo/Agencies]
  SHANGHAI - China's leading heavy equipment manufacturer Sany Heavy Industry Co Ltd reported a 114.7 percent annual growth in net profit in the first quarter of 2019 from booming market demand.
  In a filing to the Shanghai Stock Exchange, Sany said it earned a net profit of 3.22 billion yuan ($479 million) in the January-March period.
  Sany said it raked in a revenue of 21.3 billion yuan, up 75.1 percent, as factors including increased infrastructure construction, environmental protection and a shift from labor to machinery drove up sales.
  Sany invested 533.4 million yuan in research and development last quarter, an annual increase of 208 percent.
  Shares of Sany jumped about 2.8 percent at 11:05 am Monday in Shanghai.