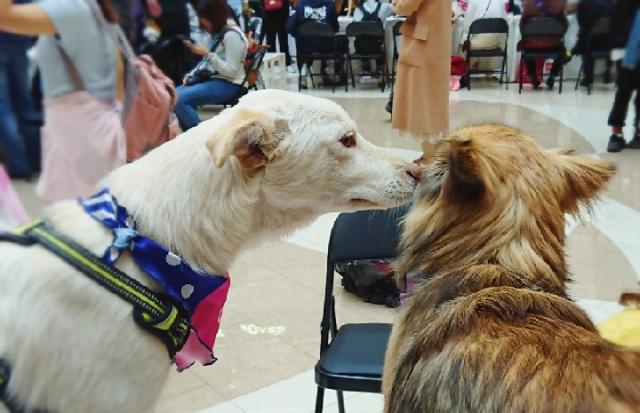 Dogs are waiting to be adopted at a pet adoption event on April 13, 2019. [Photo/Xinhua]
  CHANGSHA - Changsha, a city in central China's Hunan province, is promoting microchip implants and smart tags to manage pet dogs, according to the local public security bureau.
  Pet dogs in the city's "strict management zone," which includes most urban communities and streets, should receive microchip implants and wear smart tags with the dog ID information, according to the city's regulation on pet dogs, becoming effective on May 1.
  The GPS-imbedded chip has a unique code number, which can be identified within 10 meters with a special device. The smart tags can enable police to identify the dog within 80 meters.
  The chip and tag will mainly be used for the management of stray dogs, according to the public security bureau.
  Dog owners who abandon their pets may face fines up to 1,000 yuan ($150), and be prohibited from owning a dog for five years.
  The city has 55 pet hospitals where owners can have microchip implants on their dogs and receive smart tags.
  There are about 56.5 million people in China's urban areas raising a total of 91.5 million pet dogs and cats, according to a 2018 white paper on the pet industry.