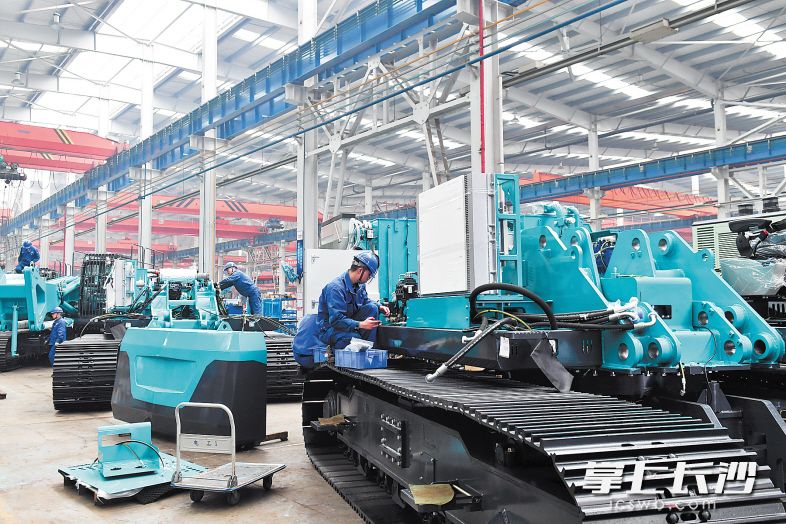 三一集团的18号厂房是亚洲最大最先进的智能化制造车间,人均效率相比过去的传统车间提升了4倍。
Sany Group's No. 18 plant is Asia's largest and most advanced intelligent manufacturing workshop, and per capita, efficiency has increased four times compared to the traditional workshops in the past.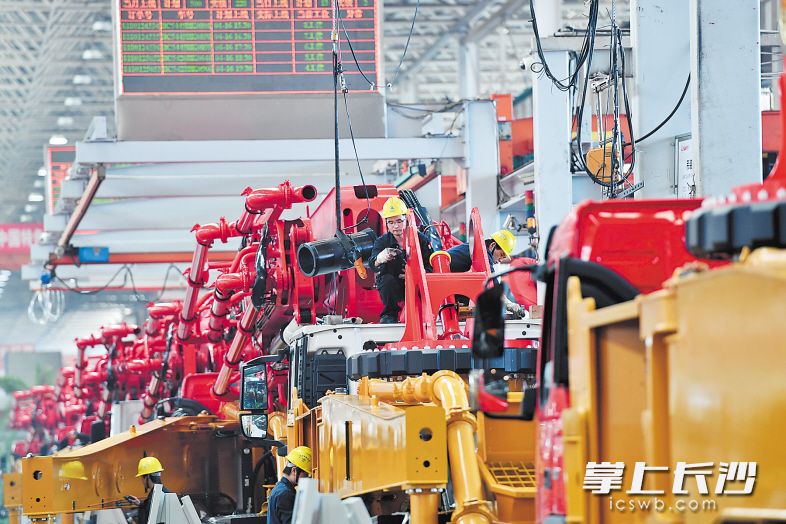 山河智能高端工程机械装备研制及产业化项目总投资10.2亿元,主要建设液压挖掘机生产车间、盾构机装配车间等。

Sunward Intelligent Equipment has 1.02 billion yuan of the total investment for high-end engineering machinery equipment development and industrialization for hydraulic excavator production workshop and shield machine assembly workshop.
2019长沙国际工程机械展览会明日将正式开幕。作为国际一流展会,参展企业可谓"高手云集":卡特彼勒、约翰迪尔、日立建机、凯斯、现代重工等23家全球工程机械50强主机企业,潍柴动力、易格斯等14家世界500强配套件企业携手登台。
2019 Changsha International Construction Equipment Exhibition officially kicks off on May 15. As a world-class exhibition, exhibitors are 23 leading manufacturers in the field including Caterpillar, John Deere, Hitachi Construction Machinery, Case, Hyndai, etc. which are the top 50 enterprises in the world, along with 14 supporting parts companies which are world's top 500 ones such as Weichai Power, Igus, etc.
在展会期间的展示、竞赛、论坛等各个活动中,这些代表着国际一流水准的工程企业将各显神通,展现智能化新一代工程机械产品,寻求海内外合作机会。
These engineering companies will show their new engineering machinery products representing the world's first-class standards, and they will seek opportunities for cooperation at home and abroad during the exhibitions, competitions, forums and other activities.
湖南既是本届展会东道主,又是最具代表性的产业集聚区,如此近水楼台的机会,自然要倍加珍惜。
Hunan is not only the host of this exhibition but also the most representative industrial cluster for construction equipment manufacturing. Hunan will benefit from being such a platform.
此次参展的"机械湘军"中,既有以三一集团、中联重科、山河智能、铁建重工为代表的龙头企业.
Hunan's enterprises in the exhibition are leading enterprises in the field such as Sany Group, Zoomlion, Sunward Intelligent equipment, and China Railway Construction Heavy Industry Corporation.
Link: "机械湘军"亮相世界级舞台