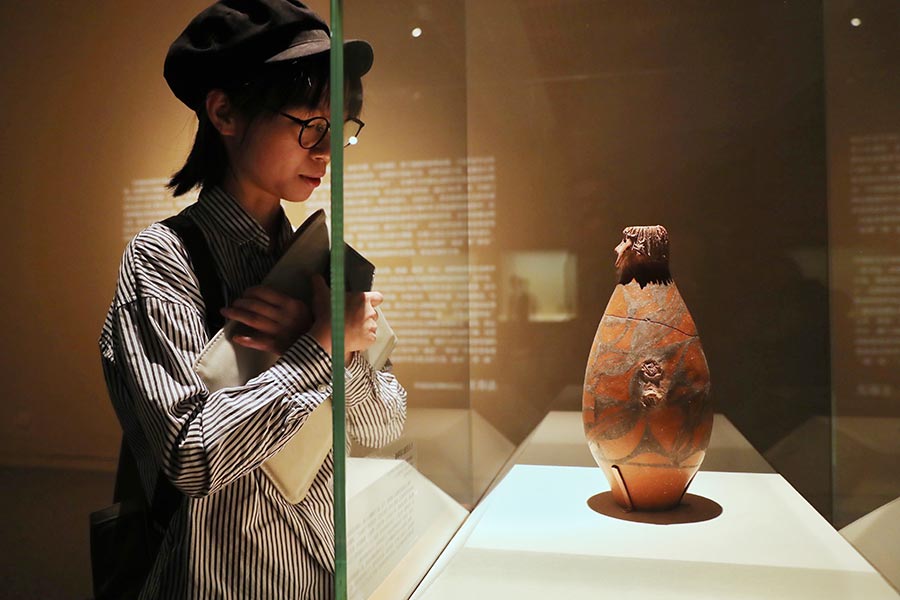 A visitors looks at an artifact shown at exhibition Gateway to the Silk Road. [Photo by Jiang Dong/China Daily]
  CHANGSHA - The number of visitors to museums across China increased by 16 percent year-on-year to reach 1.13 billion in 2018, said Liu Yuzhu, chief of the National Cultural Heritage Administration (NCHA), on Saturday.
  The number of museums increased by 218 year-on-year to 5,354 in 2018 and they held about 26,000 exhibitions and 260,000 cultural events in 2018, Liu said at an event in Changsha, capital of Central China's Hunan province, marking the International Museum Day that fell on Saturday.
  "With their number growing and their services improving, museums have become a new destination for people to spend festivals and holidays," he said.