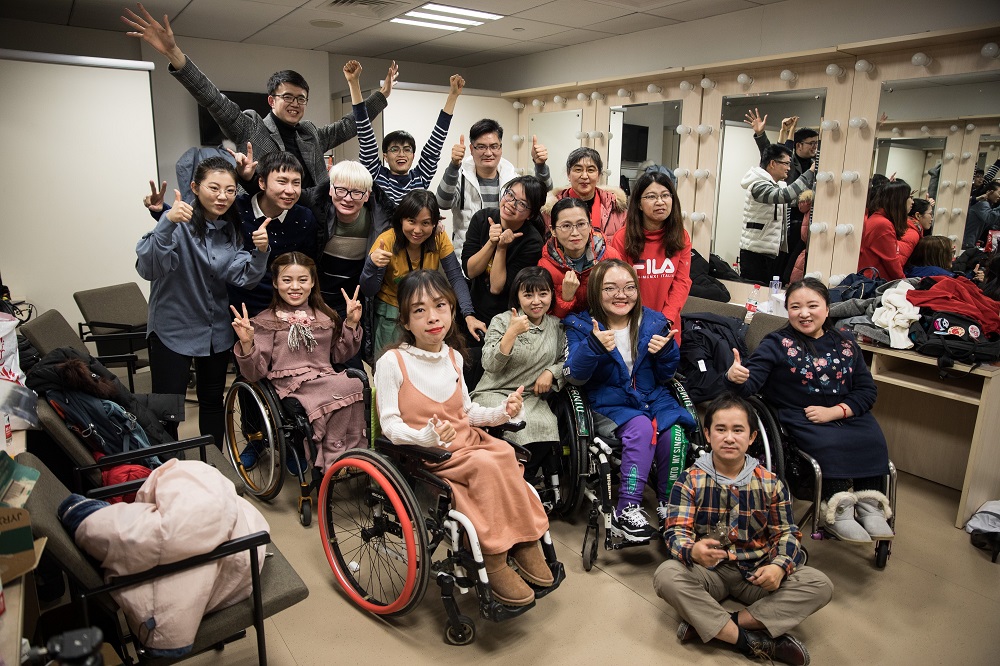 Patients with rare diseases pose for a photo after a play at the Tianqiao Performing Arts Center in Beijing. [JIN LIWANG/XINHUA]
  High cost of drugs and serious long-term problems often result in large numbers falling into poverty, according to experts. Wang Xiaodong reports.
  For the past three years, Liang Fen has set out on the 1,600-kilometer rail journey from Hengyang, Hunan province, to Beijing every quarter to pick up an icebox from a black market dealer.
  Once the deal is concluded, she quickly returns home with the box, which contains a precious drug that means she will not have to worry about her 5-year-old son for the next three months.
  The drug is a generic version of Cerezyme, a patented medication used to treat Gaucher disease, a rare illness whose symptoms include short stature, liver swelling and osteoporosis, aka "brittle bone disease".
  Each dose of the drug, which is manufactured overseas, costs Liang about 12,000 yuan ($1,700). That's less than half the price of Cerezyme, developed by the French pharmaceutical company Sanofi, but the unbranded medication is almost as effective, according to Liang.
  "Even the generic drug is too expensive for us, so I can only give my son the smallest amount necessary to keep him alive," she said.
  She declined to disclose further details about the drug, including her source, because its sale and use have not been formally approved by Chinese authorities.
  In recent years, Liang has maintained close contact with officials from Hunan's Healthcare Security Administration in the hope that Cerezyme will be included in the province's basic medical insurance program and she would be reimbursed for her outlay.
  Currently, only a few provinces, including Zhejiang and Shanxi, have included Cerezyme in their medical insurance programs. However, Liang's hopes have been raised by news that a number of provinces, including Hunan, may include the drug in their programs by the end of the year.