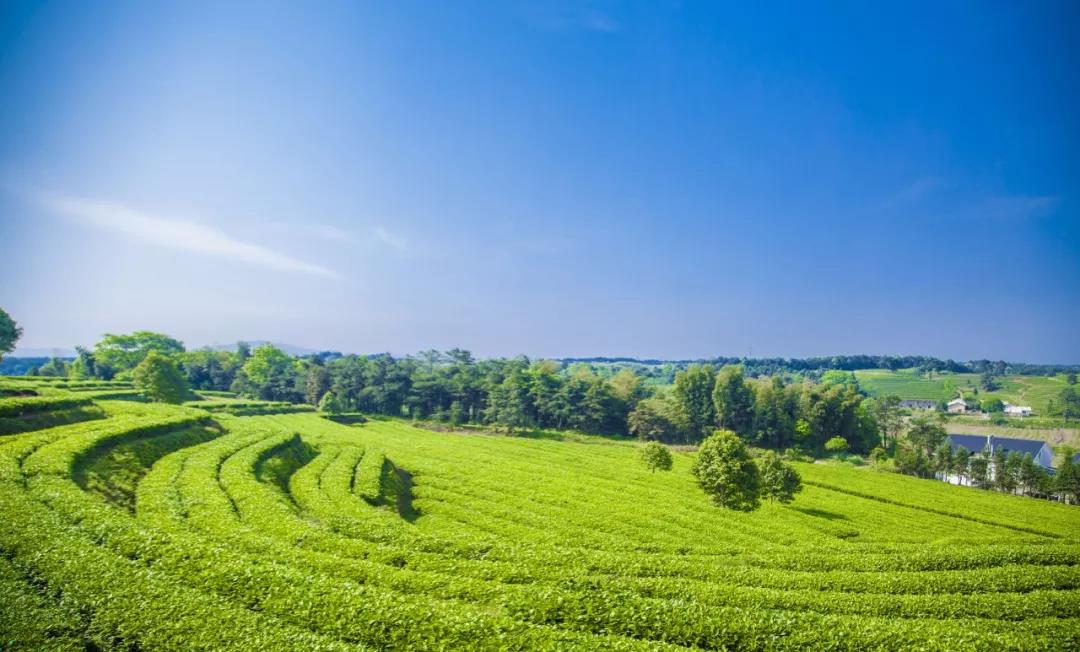 Xiangfeng Tea Garden. [Photo provided to chinadaily.com.cn]
  Jinjing town, Changsha county, is located at the junction of Changsha city, Pingjiang county, Liuyang city and Miluo city. Renowned as "a mini Changsha", it is a national ecological town and a town specialized in tea in Hunan Province with lakes, ancient wells, ancient temples and tea garden.
  As a town specializing in tea production in Hunan province, Jinjing has been inextricably linked with tea. Tea production here began in the Western Han Dynasty, reaching its peak in the Song Dynasty. In the late Ming and early Qing dynasties, Hunan tea appeared. For thousands of years, the cultures of Jinjing and Hunan have influenced each other. The long history of tea culture has made the place a famous "tea town", and green tea production techniques have been placed on the provincial intangible cultural heritage list.
  In recent years, Jinjing has developed unique industries and expanded its industrial functions. The tea industry here has also provided employment opportunities for local villagers, and explored a way for tertiary industries to give back to primary and secondary ones.
  The identity of the villagers in Xiangfeng in recent years has undergone big changes after a series of land pilot reforms including land confirmation, land transfer and the correlation of land increase and decrease. After that, resources have been transformed into assets and funds changed into shares, and villagers have become shareholders. Additionally, the village established a land professional cooperative, and on a voluntary and paid basis a total of 6195.27 mu of land was transferred to land cooperatives by way of quantification of management rights into currency.
  In 2017, the cooperative successfully revitalized land with an area of 1,543,333 square meters, and transferred the land to Xiangfeng Group in the form of shareholding through "guaranteed rent plus dividend". Based on the model of "enterprise, cooperative, base and farmer", the income of the villagers is continually increasing, with annual income reaching 60,000 yuan.
  Revenue of Xiangfeng Village Qunying Land Professional Cooperative has reached 300,000 yuan. A "community with a shared future" has been established among enterprises, collective organizations and villagers; at the same time, a collective economic benefit-sharing mechanism has been formed.
  The tea garden in the Leap Base of Hunan Xiangfeng Tea Co., Ltd, boasting an area of 3 million square meters, is an organic tea demonstration base established in cooperation with the Subtropical Agroecology Research Institute of the Chinese Academy of Sciences, Hunan Tea Research Institute and Hunan Agricultural University. Twenty years ago, the area where the tea farm was located was a wasteland. After years of development, it was turned into a tea garden and later became a tea culture industrial park. With a unique tea industry combined with pastoral scenery and modern tourism, the tea garden is committed to becoming a paradise of green tea in Changsha.
  At present, Jinjing has a total tea base 20 square kilometers, with an annual yield of 11,000 tons. It is not only a tea production base, but a whole industrial chain for the tea industry, with tea culture parks, tea culture tourist attractions and a tea culture science center.