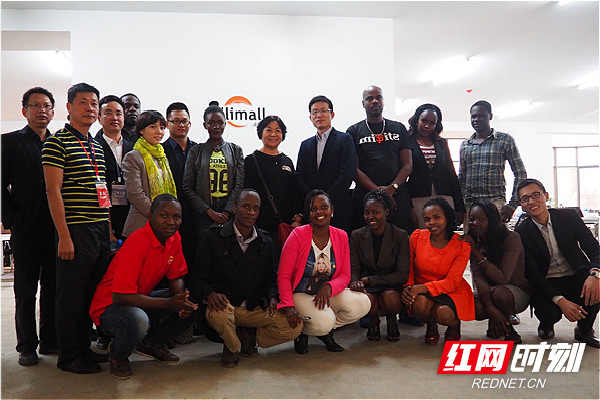 在中国,网购已经成为人们日常生活中必不可少的消费方式,但是在非洲,网购并没有走进千万家。

In China, online shopping has become an indispensable way of consuming in people's daily lives, but in Africa, online shopping has not entered most of the homes.
Kilimall(中文:非拓信息)中非经贸数字平台将中国领先全球的电子商务技术与运营能力引入非洲,为非洲企业和人民实现"一键买全球"和"一键卖世界"的技术解决方案。Kilimall的名称来自非洲第一高峰乞力马扎罗山(Kilimanjaro),公司以"共创中非美好生活"为使命,立志成为数字非洲赋能者。
Kilimall, a China-Africa Economic and Trade Digital Platform, introduces China's leading technology and operational capabilities of global e-commerce to Africa. It enables African companies and people to realize the technology of fast buying and selling global products. The name Kilimall comes from Kilimanjaro, the first peak in Africa. The company is to create a better life in China and Africa, and it determines to enlighten the digitalization of Africa.
Kilimall是中国进入非洲互联网和电商行业、在非洲设立海外仓的第一家,也是第一家在非洲史上提供物流当日达、次日达,100%在线支付的中国公司。目前,Kilimall已成为东非领先电商平台,它的跨境购物业务覆盖非洲所有国家,已在肯尼亚、乌干达和尼日利亚3国建设线下服务网点近1000个,服务500多万用户,成功打通非洲当地与中国之间的物流通道和商流通道,促进非洲数字经济的全面发展。
Kilimall is the first Chinese company to enter the African Internet and e-commerce industry, with overseas warehouses in Africa. It is the first Chinese company to provide logistics service of one-day arrival and the next day arrival, with 100% online payment service. At present, Kilimall has become the leading e-commerce platform in East Africa. Its cross-border shopping business covers all countries in Africa. It has built nearly 1,000 offline service outlets in Kenya, Uganda, and Nigeria, serving more than 5 million users. It successfully builds the logistics channel and business channel between Africa and China so that it promotes the all-round development of the digital economy in Africa.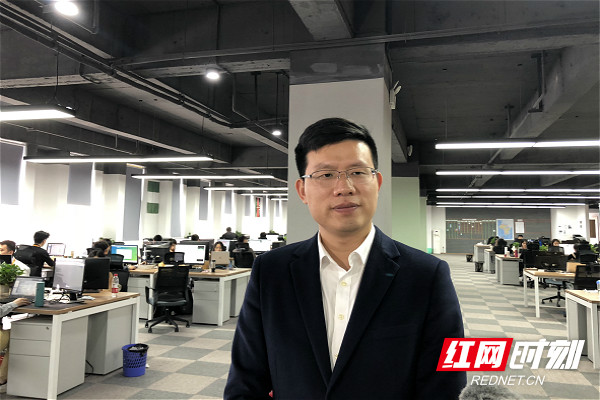 Yang Tao, founder of Kilimail
"我们为非洲人提供了近一千万种商品,在Kilimall购物,比从其他平台购物价格下降了近30%。此外,在非洲的偏远地区,在没有传统商店的地方,我们都实现了覆盖。" Kilimall创始人杨涛说。
"We have provided nearly 10 million products for Africans' online shopping, and shopping at Kilimall, the price has nearly 30% lower than the price of the same product at other platforms. In addition, in remote areas of Africa, where there is no traditional store, we have achieved coverage of online shopping," said Yang Tao, founder of Kilimall.
Kilimall的非籍员工Stella说:"Kilimall上的商品种类多,价格便宜,它的发展还提供了大量的就业就会。" Kilimall推动非洲数字经济的发展,促进非洲国家产业结构调整,创造更多的电商及相关产业就业岗位,让更多的人融入数字经济创造价值,激发非洲地区脱贫的内生动力。未来,Kilimall将致力于成为非洲的阿里巴巴。
Stella, an African Kilimall's employee, said: "Kilimall has a great variety of goods with lower price, and its development also provides a lot of employment." Kilimall promotes the development of the digital economy and industrial restructuring in African countries. It creates more E-commerce and related industry jobs; more people devote to the digital economy to create new value, and it will stimulate the driving force of poverty alleviation in Africa. In the future, Kilimall determines to be another Alibaba in Africa.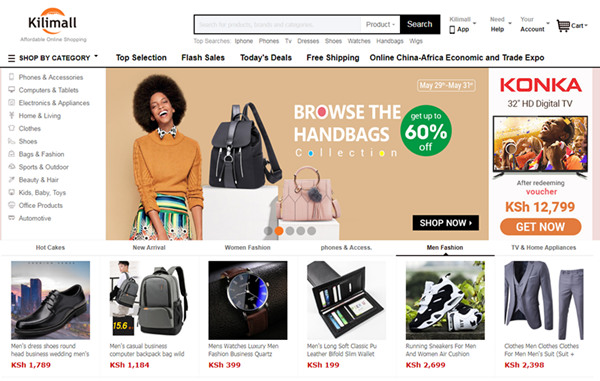 Homepage of Kilimall
Link: 中非"湘"约企业行丨Kilimall:共创中非美好生活 打造非洲阿里巴巴