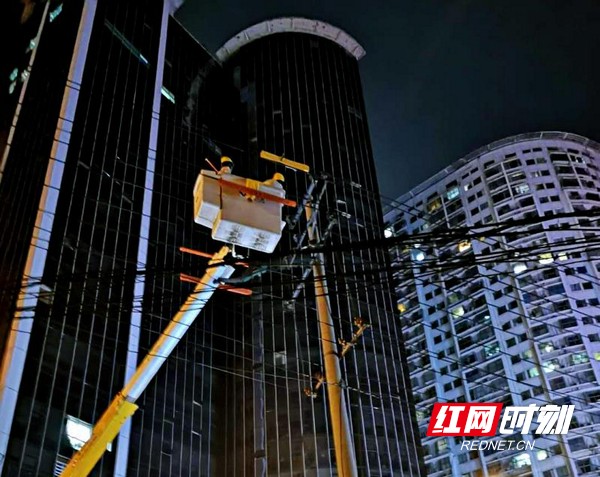 6月27—29日,首届中国—非洲经贸博览会将在长沙举行,推动中非经贸合作向更高水平、更高质量发展。盛会前夕,湖南首条直飞非洲航线开通,为中非合作架起新的"空中桥梁"。来自南非的苏文尼亚和三一重工的陈兆武便是中非合作蓬勃发展的见证者。

From June 27 to 29, the first China-Africa Economic and Trade Expo is held in Changsha city to promote the high-quality development of China-Africa economic and trade cooperation to a higher level. Before the event, Hunan opened the first direct flight to Africa, which set up a new bridge for the cooperation. Suvania, a student from South Africa and Chen Zhaowu from Sany Heavy Industrywitnessedthe vigorous development of China-Africa cooperation.
27岁的苏文尼亚4年前漂洋过海来到中国,在湖南大学工商管理学院开始了求学生涯。苏文尼亚认为长沙的现代化程度不逊色于上海这样的一线城市,地铁四号线一开通,她就像小迷妹一样赶去打卡留念。近年来,中非经贸往来成果显著。通过淘宝,她可以买到南非的葡萄酒。非洲的咖啡豆、红茶、油画和农产品在湖南也很受欢迎。在苏文尼亚的家乡,由湖南援建的Kusile发电站影响巨大,结束了当地经常停电的尴尬历史。
Suvania, a 27years old student, began her studies at the Business School of Hunan University four years ago. Suvania believes that the modernization of Changsha City is not inferior to the first-tier cities like Shanghai. When Metro Line 4 opened, she witnessed its opening like a fan. In recent years, China-Africa economic and trade exchanges have achieved remarkable results. Through Taobao, she can buy wines from South African. Other African products are very popular in Hunan, including coffee, black tea, and oil paintings. The construction of Kusile power station supported by Hunan has a significant impact on Suvania's hometown, which ends the history of frequent blackouts in the local area.
在长沙,足不出户就能买到"整个世界",发达的移动支付业务让苏文尼亚非常羡慕,通过中非经贸博览会这个窗口,她希望南非能引进饿了么、美团这样的"黑科技",也期待有更多湖南企业和人才能够参与到非洲建设中来。
In Changsha, global products can be purchased at home. Suvaniais amazed by the services of mobile payment. She hopes that South Africa can also have such applications as E'lema and Meituan through the platform of China-Africa Economic and Trade Expo. She also expects more Hunan enterprises and talents to participate in the development of Africa.
④让非洲大陆爱上"湖南造"是三一重工工程师陈兆武最初的梦想。30岁的他,2012年起就开始了中国、非洲两地跑的生活状态,年幼的儿子曾希望他把自己和行李一起打包去非洲。
Chen Zhaowu, an engineer from Sany Heavy Industry, has the dream of letting the African continent fall in love with products made in Hunan. The 30-year-old engineer started his frequent business traveling betweenChina and Africa since 2012; even his little son hoped that his papa would pack him in his luggage to Africa.
⑤八年来,陈兆武参与了苏丹麦罗维大坝、阿尔及利亚大清真寺、埃塞俄比亚阿达玛风电场、肯尼亚蒙内铁路等一批非洲 重大项目。目前,三一重工有近百名工程师活跃在非洲大陆,80%以上的非洲重大项目都运转着他们的机械设备。
In the past eight years, Chen has participated in a number of major projects in Africa includingMerowe Dam in Sudan, Great Mosque of Algiers, Adama Wind Farm in Ethiopia, and Mombasa Nairobi Railway. At present, Sany Heavy Industry has nearly 100 engineers in Africa, and more than 80% of major projects in Africa are constructed by Sany'smachinery and equipment.
湖南的杂交水稻、医疗援助、电商平台、课本教材在非洲孕育着新的希望。
Hunan's hybrid rice, medical assistance, e-commerce platform, and textbooks being the new hopes to Africa.
中非经贸博览会每两年举办一届,并将永久落户湖南,"湘非"之间的交流合作将迎来一个更加宽广的未来!
China-Africa Economic and Trade Expo will be held every two years, and it is permanently settled in Hunan. The exchanges and cooperation between Hunan and Africa will have a brighter future!