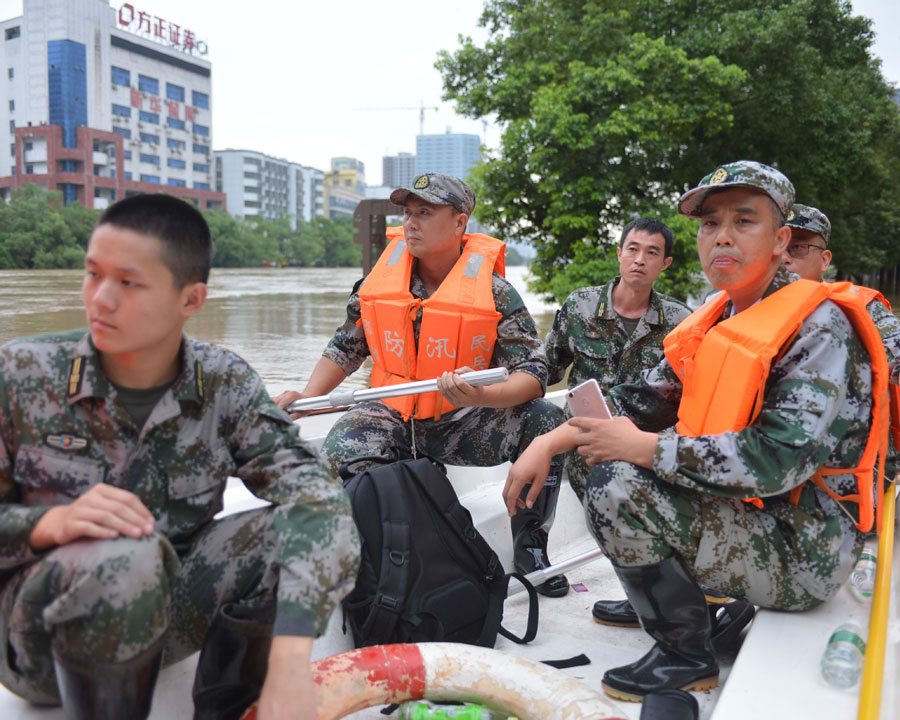 Rescuers patrol the Shaoshui River on a boat in Shaoyang, Central China's Hunan province, on July 9, 2019. In the city, flood waters have reached the height of the first floor in some streets after intense rain caused the river in the city to overflow. [Photo/Xinhua]
  Floods have affected 1.23 million individuals, causing 16 people to die or go missing, and direct losses have reached 1.69 billion yuan ($245.5 million) by 5 pm on Tuesday in Central China's Hunan province, local authorities said.
  Rescuers have relocated 69,579 residents, and more than 6,900 rooms have been ruined.
  Days of heavy rainfall have swollen rivers in many parts of Hunan. On Tuesday morning, a river broke through levees in Hengdong county, inundating three villages.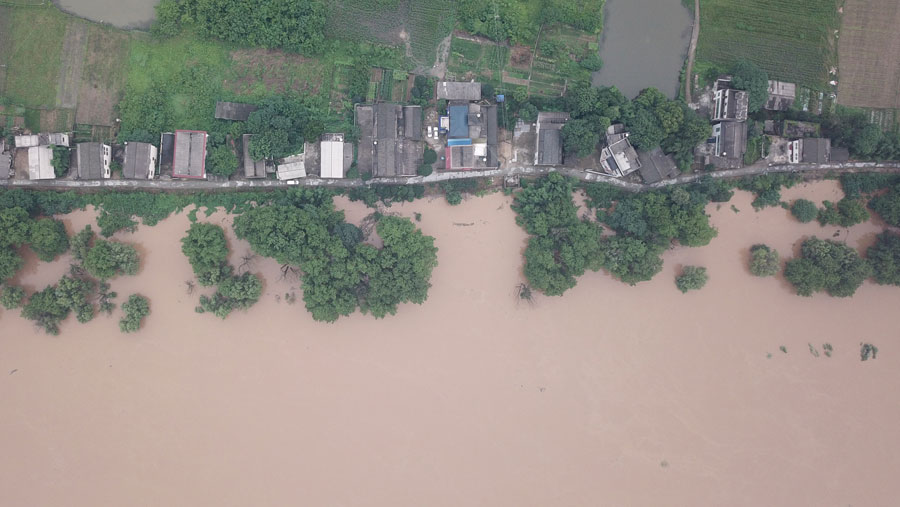 An aerial photo shows the waterlogged parts of Xingmazhou, Changsha, Central China's Hunan province, July 9, 2019. More than 200 people have been evacuated. [Photo/Xinhua]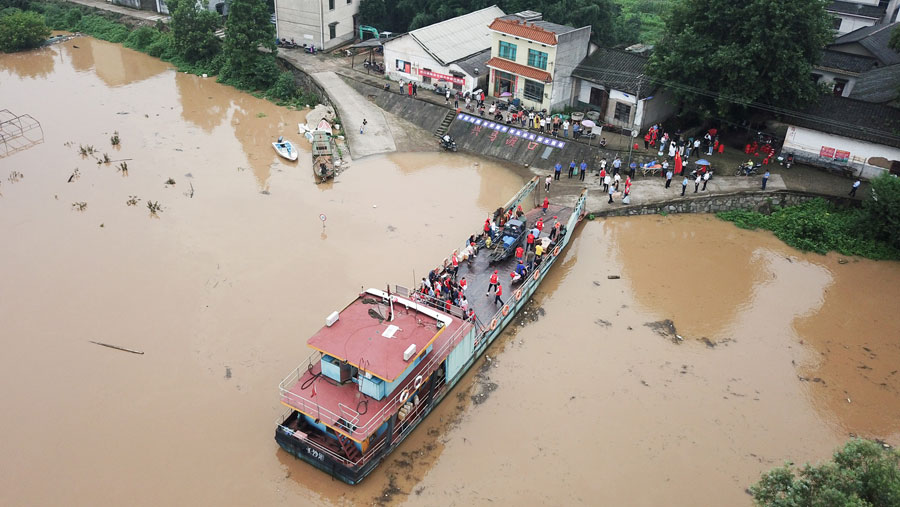 Residents at Xingmazhou are in lines to board a boat to leave for safe places in Changsha, Hunan province, July 9, 2019. [Photo/Xinhua]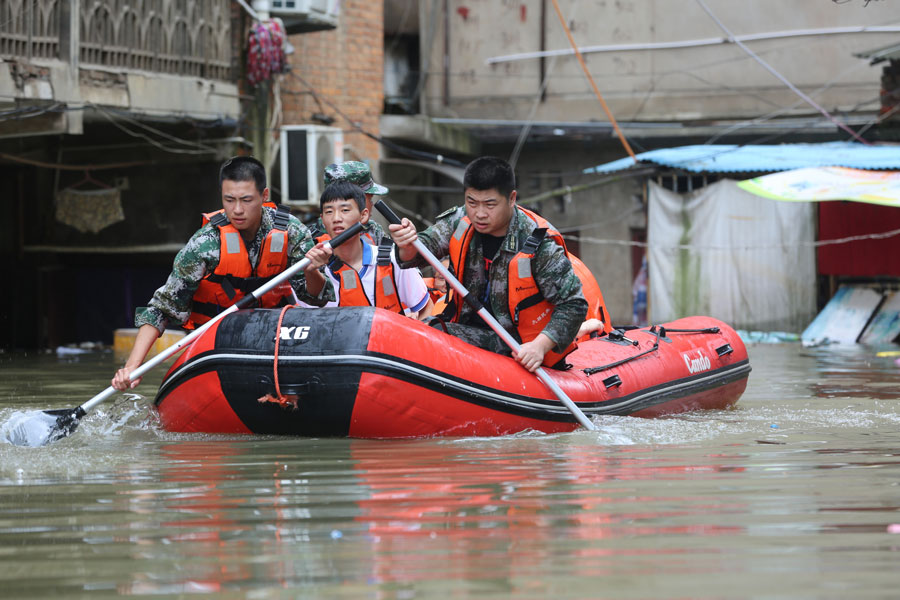 Rescuers use a boat to relocate trapped residents at Lanheba community in Shaoyang, Hunan province, July 9, 2019. [Photo/Xinhua]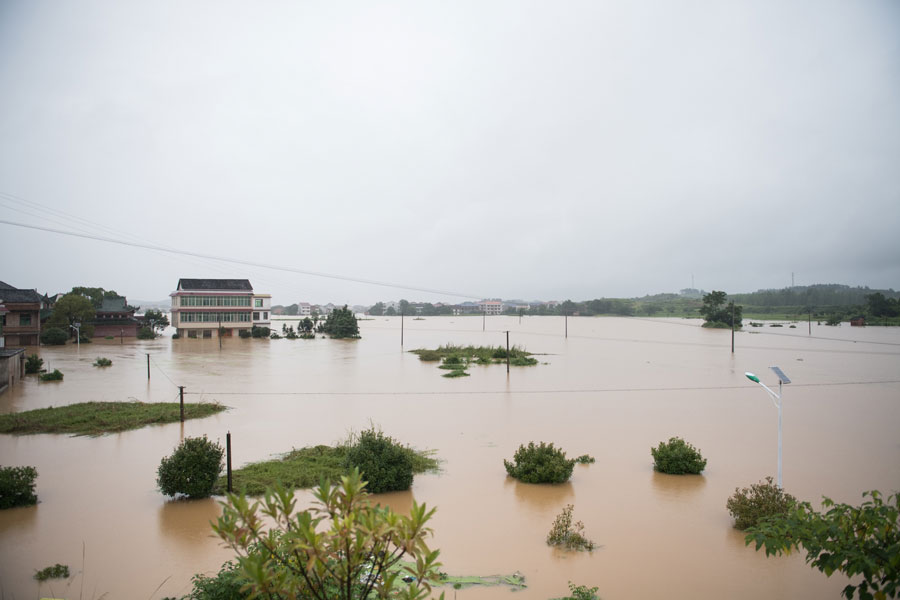 An aerial photo shows inundated places in Hengdong county, Hengyang, Hunan province, July 9, 2019. [Photo/Xinhua]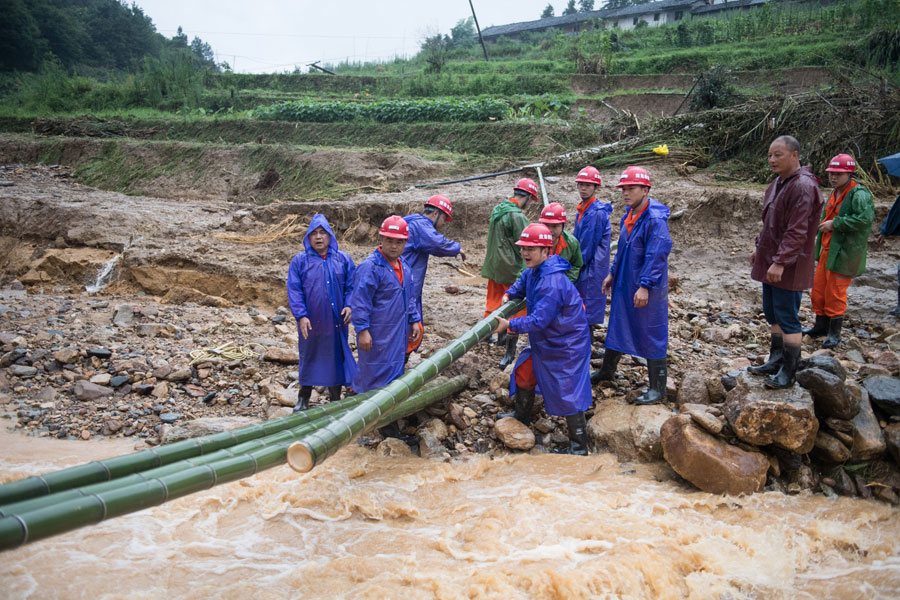 Rescuers make a makeshift bridge with bamboo to evacuate residents at Xingwang village in Zhuzhou, Hunan province, July 9, 2019. [Photo/Xinhua]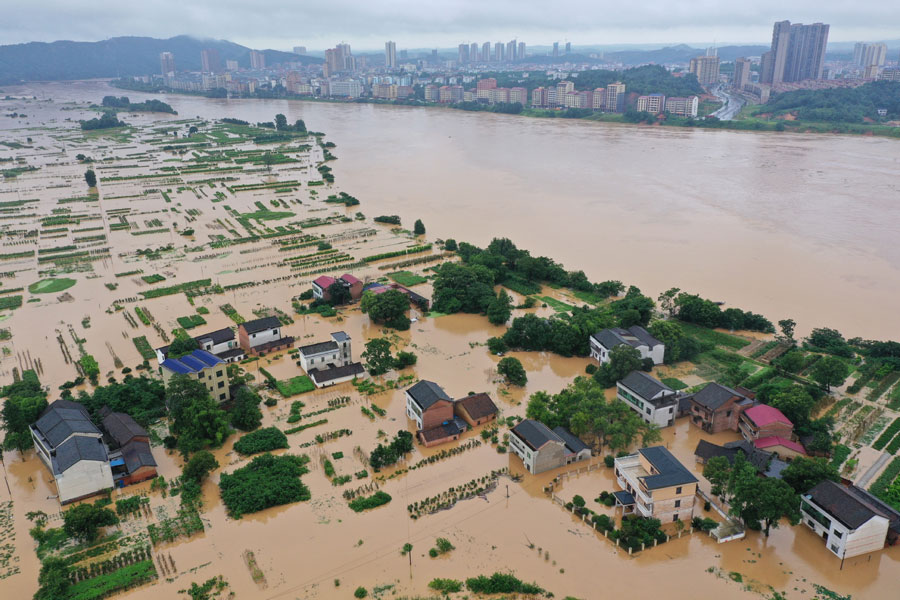 An aerial photo shows an inundated village in Hengdong county, Hengyang, Hunan province, July 9, 2019. [Photo/Xinhua]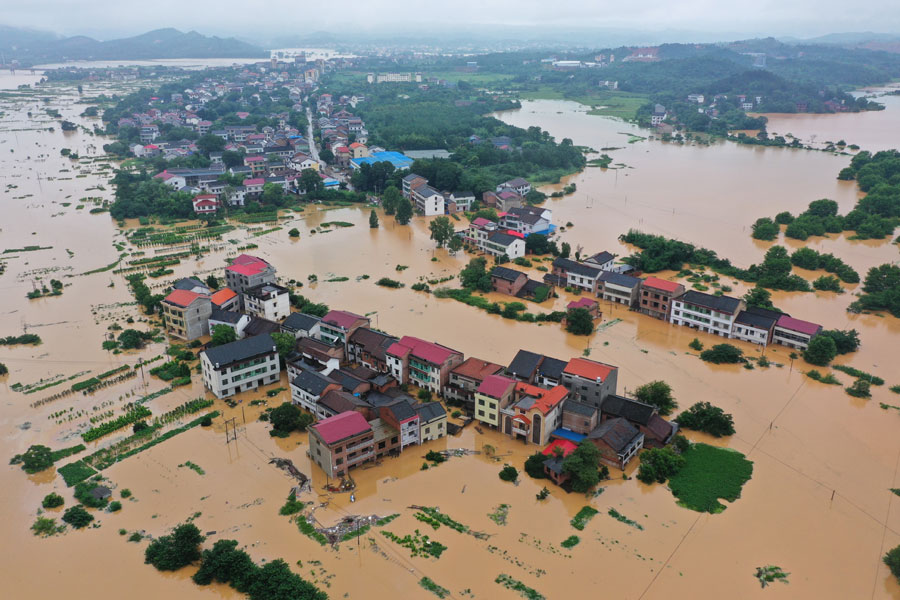 An aerial photo shows an inundated village in Hengdong county, Hengyang, Hunan province, July 9, 2019. [Photo/Xinhua]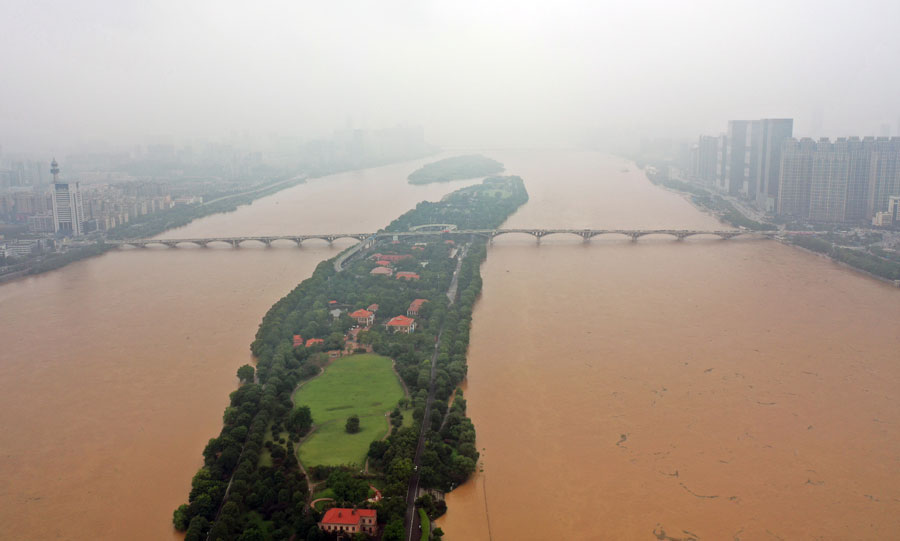 The Juzizhou Islet scenic area in Changsha, capital of Central China's Hunan province, is closed on July 9, 2019. A flood peak of 25,000 cubic meters per second will reach the place around 6 pm on July 10 on the Xiangjiang River. [Photo/Xinhua]