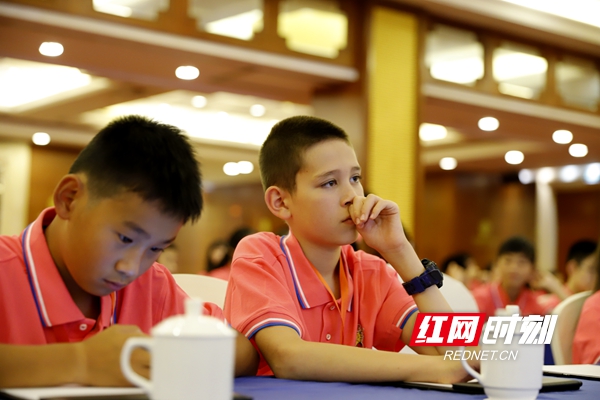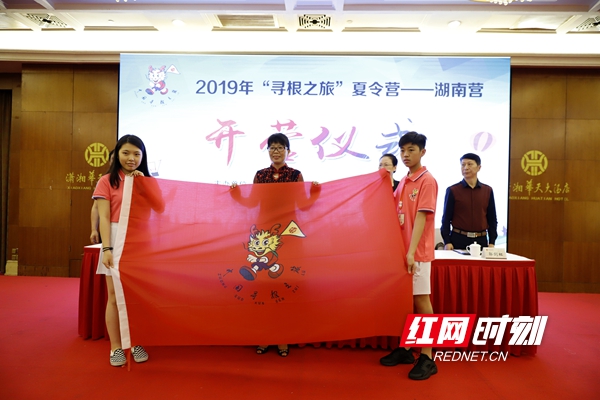 Nearly 120 overseas Chinese teens from 19 countries and regions began a 10-day tour of Hunan in Changsha for 2019 summer camp of"Root-seeking Tour" on July 10. The summer camp is to give overseas Chinese an opportunity to explore their roots and experience Hunan.
Huang Fang, secretary of the CPC committee of Hunan Federation of Returned Overseas Chinese, presented a flag for the summer camp and briefly introduced the purpose and significance of the summer camp. She expressed sincere welcome to overseas Chinese youth friends from afar for the root-seeking tour and her expectation for further understanding and exchanges the culture of Hunan and friendship.
During the event, the campers will visit the Yuelu Academy, ancient Chinese clay pottery making(Tongguan Kiln), Liuyang beautiful villages (Yonganwan)and other places to understand the essence of Hunan culture. They will learn Chinese etiquette, Chinese painting, paper-cutting, calligraphy, playing the ocarina , traditional ritual, and dance, etc.for fully experiencing the Chinese traditional culture, understanding of China's modern history, and enhancing the recognition of the Chinese nation and Chinese civilization.
The series of "Roots-seeking Tours in China" summer (winter) camps started in 1999 with the aim of helping overseas Chinese youths to learn Chinese, to understand China's national conditions and Chinese culture, and to promote exchanges between Chinese and overseas Chinese at home and abroad. It has been held for 19 times and it has been warmly welcomed and widely praised by overseas Chinese, especially youth.
Link: 百余名华裔青少年湖南"寻根"