This is Hunan

Xiangjiang River, with the full length of 948 kilometers,
flows through the whole territory of Hunan province.
It irrigates 94,721 square kilometers of land
and goes all the way north into Dongting Lake
and then into the Yangtze River through Chenglingji.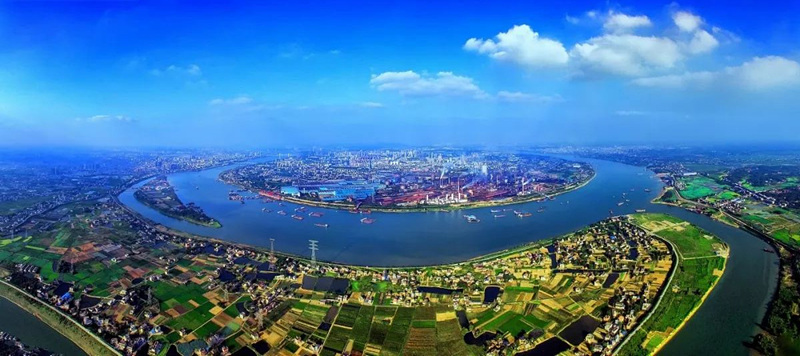 2,625 square kilometers of Dongting Lake
is so wide that seems no boundaries.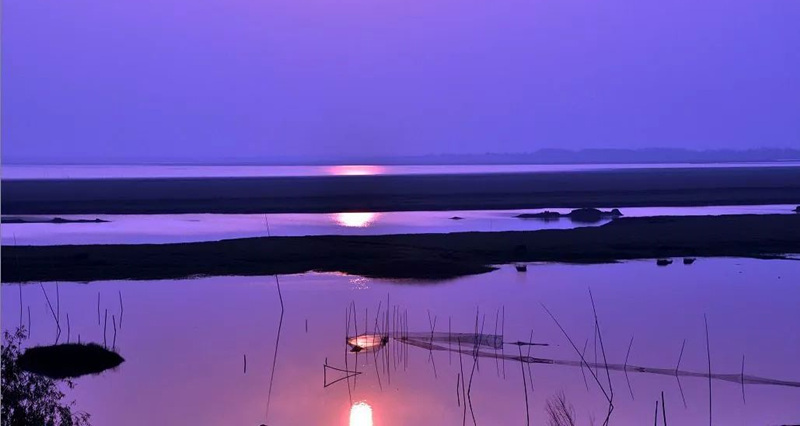 So got the name
Hunan
Abbreviated as "Xiang"
Hunan
What kind of province is it?
China's territorial shape is like a rooster.
Hunan's location in the center of its abdomen.
The terrain is like a horseshoe,
With the lower ground in the north,
High mountains in the southeast and west.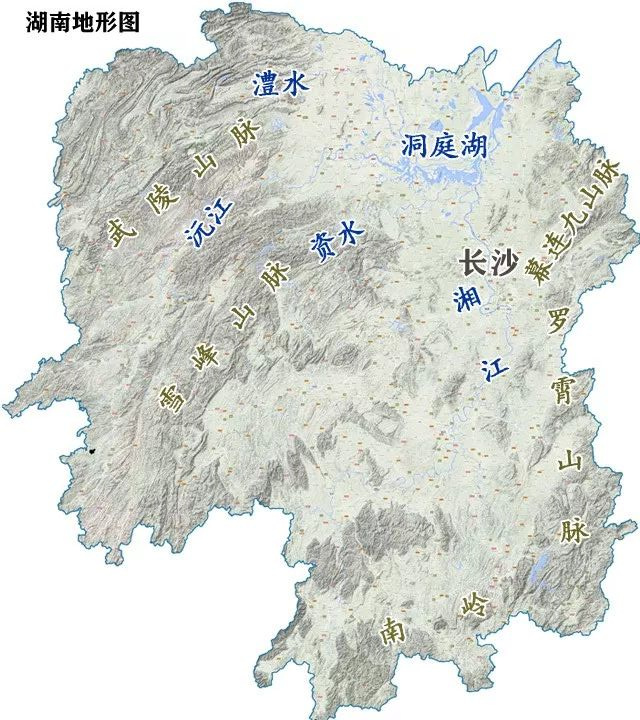 Mountain Ranges of Mufu, Liangyun, Jiuling and the Luojing are located in the east.
The main peaks are more than 1,500-2,000 meters above sea level.
The Dawei Mountain in Liuyang is 1,607 meters above sea level.
Every May, rhododendrons bloom for dozens of miles on the mountains.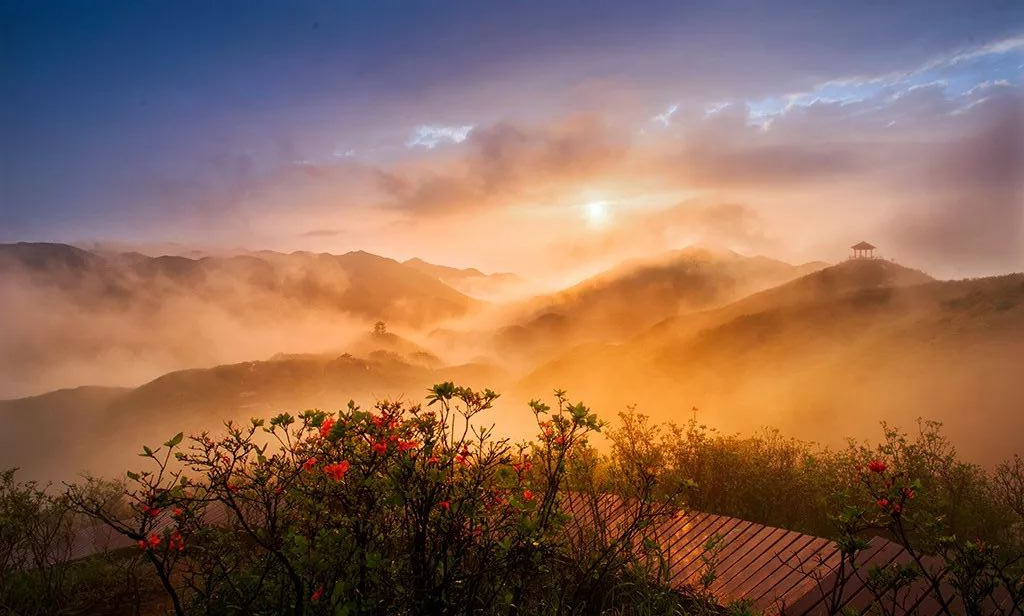 There are two huge mountain ranges in the west,
Wuling Mountain Range and Xuefeng Mountain Range.
They have the most scenic spots in Hunan.
Quartzite sandstone columns shaped by rainfall,
These 3,000 columns form a forest of stone.
Like giant bamboo shoots rise from the ground and go straight into the sky.
So there is the well-known Zhangjiajie today.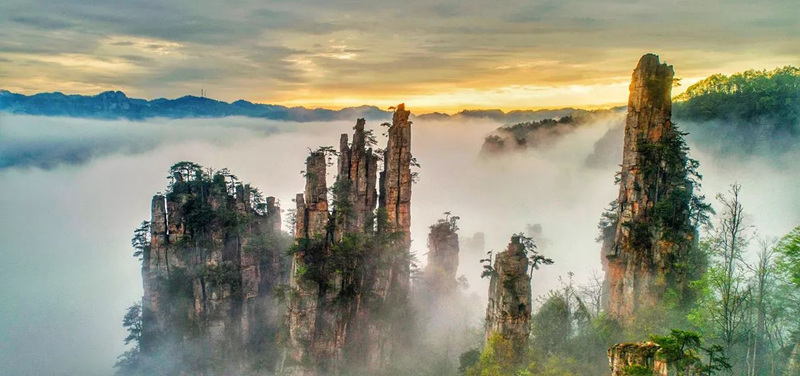 Hupingshan Mountain, located in the northwest of Hunan.
It belongs to Taiqing mountain range to the northern branch of Wuling Mountain Range.
The main peak of Hupingshan is 2,099 meters above sea level,
Known as "Hunan's Roof".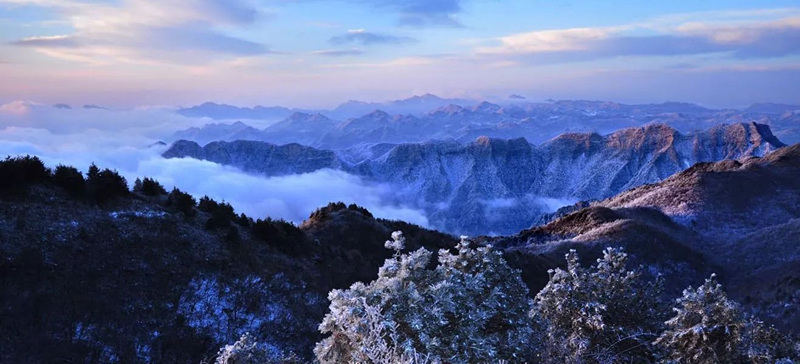 In the southern part, Nanling Mountain range is the most famous one.
Extending from east to west,
It is close to the Tropic of Cancer.
It is one of the southernmost regions of China with cold winter weather.
Nanling is rich in red glutenite.
Cut by flowing water, combined with weathering and gravity collapse
It has the spectacular Danxia landform, with steep cliffs.

Rainfall among the peaks
becomes 5,341 rivers.
Running day and night,
The water forms the river systems of Xiangjiang, Zijiang, Yuanjiang, and Lishui.
Four major water systems cover Hunan province,
With 261 large lakes.
Due to the rivers,
the total amount of water resources ranks the top of the nine provinces in South China.
Inland river routes run through 95% of counties and cities.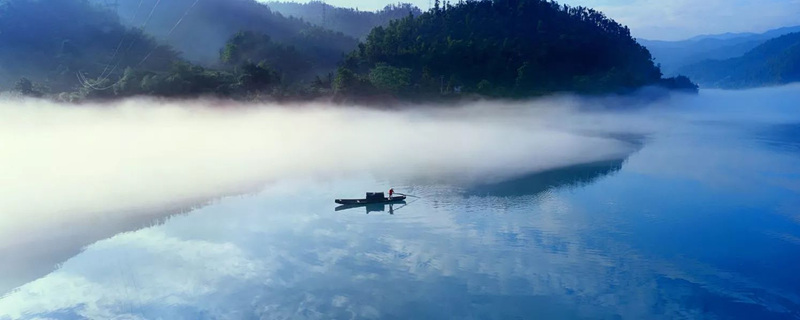 Rivers and lakes, these abundant water resources
Make Hunan a vibrant biological world of water.
Hunan has 70 national wetland parks.
The number is ranked No.1 in China.

179 species of fish live here
Including Chinese sturgeon, Chinese paddlefish, finless porpoise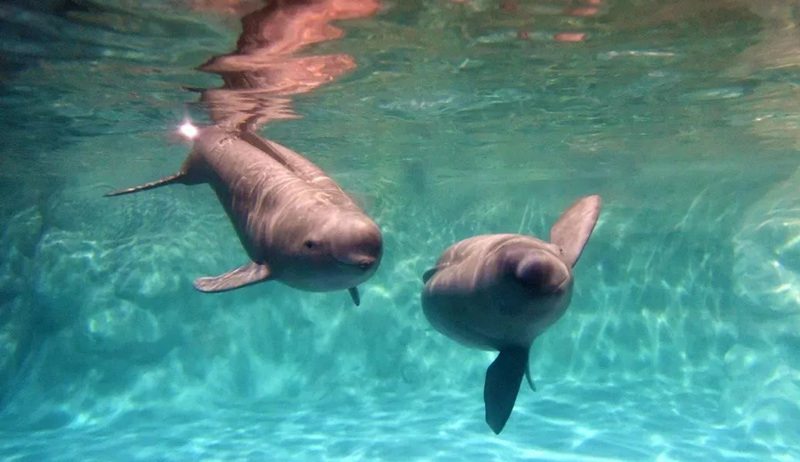 463 species of birds settle here.
Every winter,
More than 200,000 migratory birds fly to Dongting Lake.
They cover the sky as the poem says:
"Dongting has millions of birds one night, not waiting for dawn to fly north."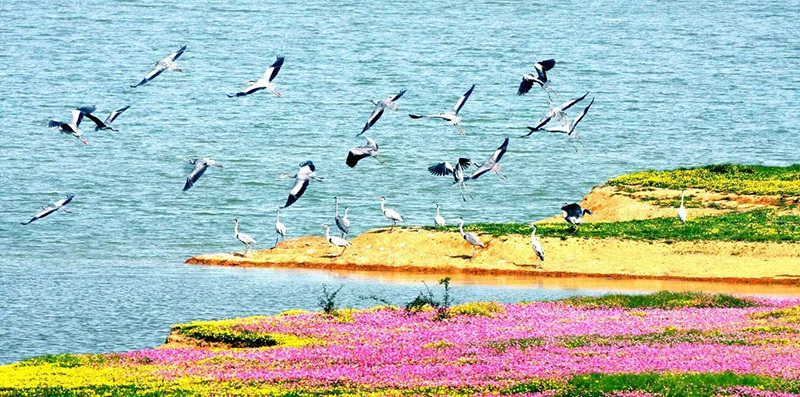 Northern Hunan is a flat lake basin plain.
Since ancient times, it has enjoyed the reputation of "China's Granary" and "Hometown of Fish and Rice".
It has 71.22 million mu of rice paddies.
Its rice production has been the highest in China for many years.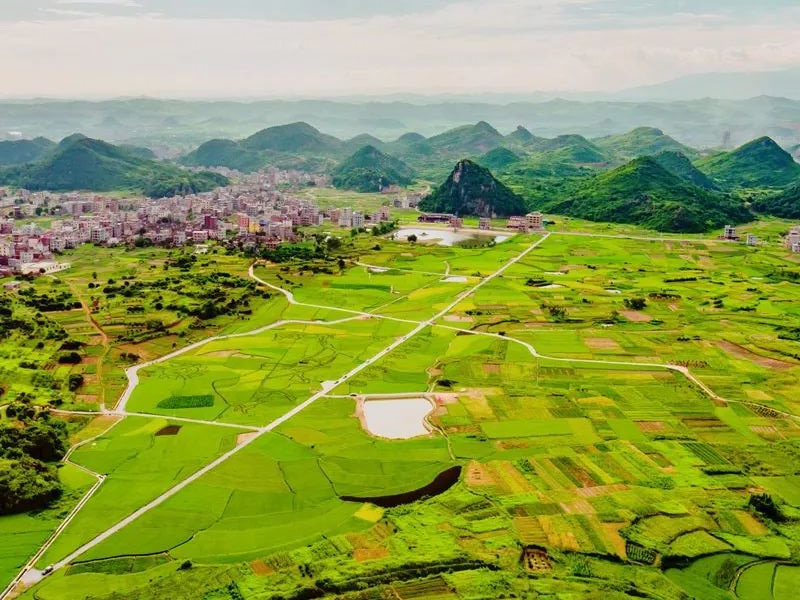 12,000 years ago, humans planted rice here.
6000 years ago, the earliest city in China was born here.
The cognition of Huaxia civilization has been here for thousands of years.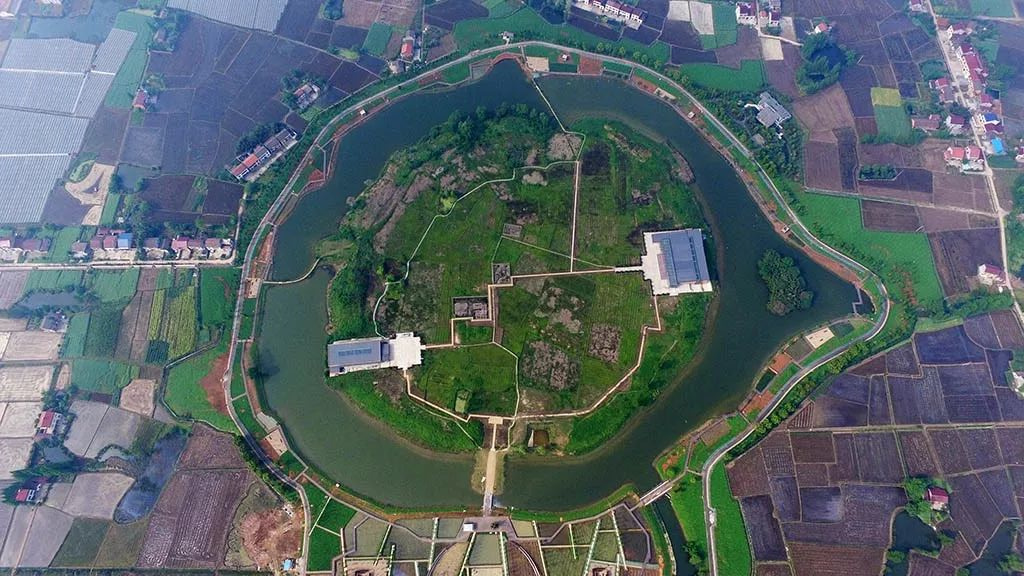 The ancestor of the Chinese nation
Yan Emperor taught people the use of medicinal plants and the plow here.
The Emperor had been Dongting, and he was buried in Jiuyi Mountain, Yongzhou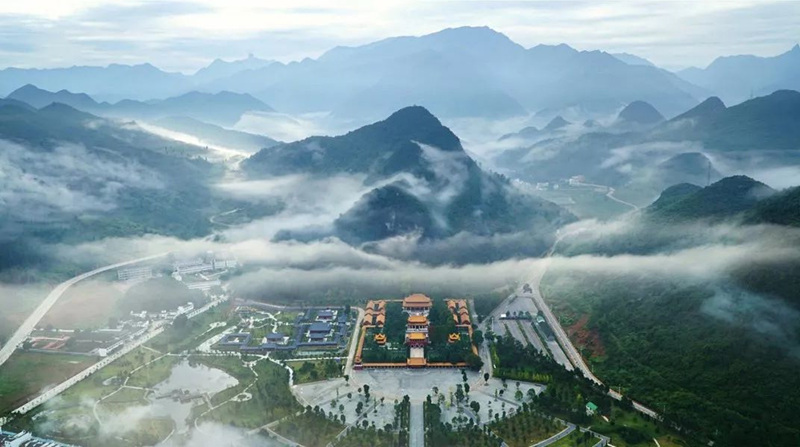 More than 2,200 years ago, Qu Yuan was exiled near Xiaoxiang River
On Yusishan Mountain of Miluo,
He wrote the famous work "Li Sao" and "Heavenly Question",
with the people-oriented spirit "sympathy for people's suffering" .
His great works become the Enlightenment of Hunan's Culture.
More than 1600 years ago, great poet Tao Yuanming of Eastern Jin Dynasty
wrote the famous article "Peach Blossom Spring"
The idyllic ideal of Chinese literati for thousands of years
Refers Taoyuan in Changde, Hunan
the place where peach flowers bloom as his article.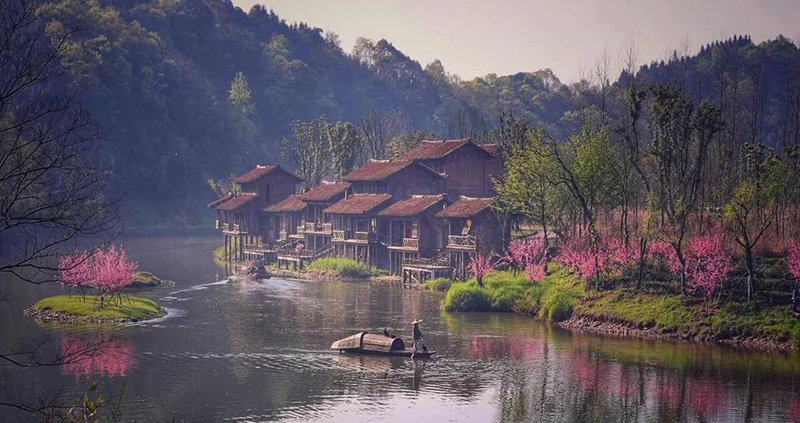 In the Song Dynasty, Lu You had a poem:
If you want to write a poem for our country, you cannot have it without coming to Xiaoxiang?
Many famous poets came to Hunan during the Tang and Song Dynasties.
They may indulge in mountains and rivers,
Or feel their experience,
Or care about people's livelihood.
A lot of famous articles were left for generations.
In 759 AD, Li Bai, who regained his freedom,
Entered Dongting by boat, starting from Baidi City, through three gorges, along the Yangtze River.
He boarded on Yueyang Tower to have an overlook of Dongting Lake,
With a great view of the sky and water.
Looking to the west of Dongting Lake, he saw the endless water and sky cloudless.
Ten years later, Du Fu took refuge to Hunan
And he wrote his famous poem here.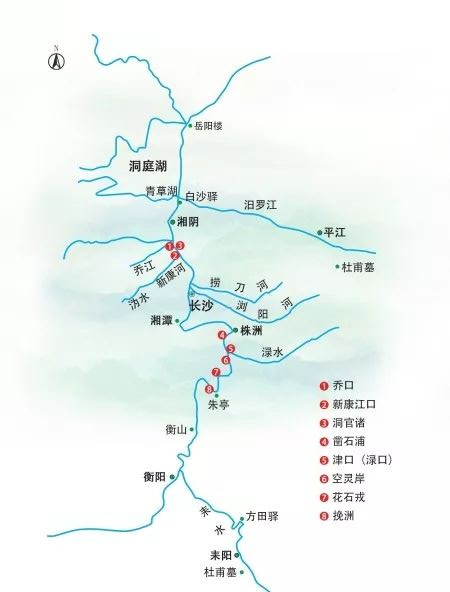 30 years later, Liu Zongyuan was detained to Yongzhou.
Lonely Liu wrote a poem
of quiet Yongzhou landscape
With a clear and beautiful scene
Fisherman by Liu Zongyuan
At night at the west hill a fisher comes to stay;
At dawn, he boils Xiang water o'er a bamboo grill.
O, no sign of him when the sunrise clears haze away,
But his squeaking oar seems greening the hill and rill.
I turn and see his skiff dash down through the waterway,
And over the cliffs, the clouds chase around at will.
When these people pass through Hunan
A striking building on the edge of Dongting Lake
Will inevitably enter their field of vision.
973 years ago,
a person who has never been to Yueyang
Wrote a poem "Yueyang Pavilion"
only by "Picture of Dongting Late Autumn" a painting of his friends
The grandeur of Baling lies only in Lake Dongting, which looks as if it were holding in its mouth the distant mountains and gulping down the Yangtze River.
Boundless and marvelous, it presents in the morning sunshine and the evening twilight a most gorgeous spectacle.
The reason is that they were not thrown into ecstasies over their success,
nor felt depressed over their failures.
When they were in high positions at court, they concerned about the people,
when they were in a remote place, they concerned about their emperor.
The poem points out that people of Hunan have a concern for the country.
The following line shows the essence of the spirit:
To be the first to worry about the affairs of the state and the last to enjoy oneself!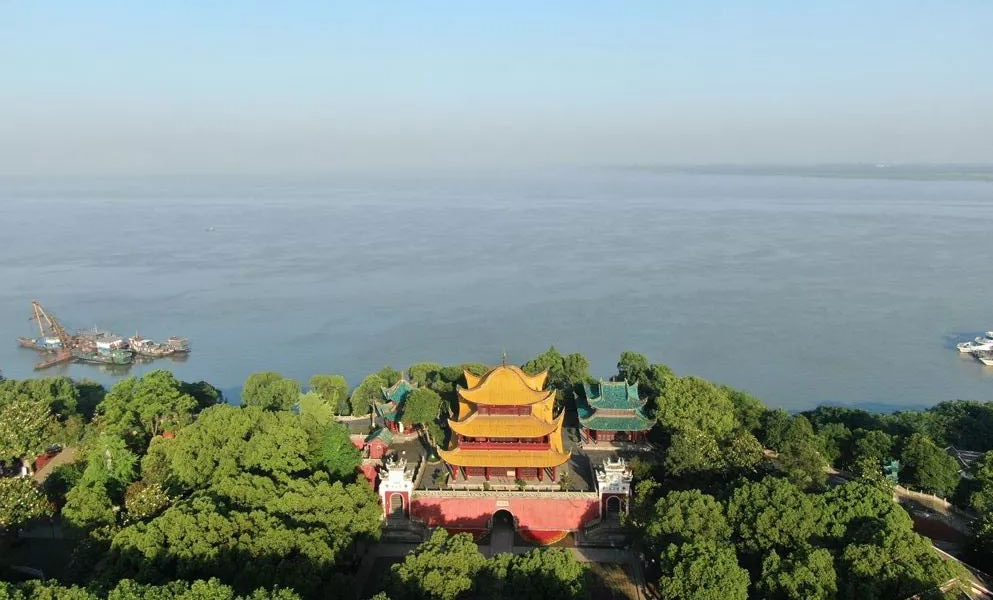 A long history has given birth to a splendid culture.
Since ancient times Hunan has focused on education.
Hunan had a maximum of 280 schools
Since the Song Dynasty,
Changsha Yuelu Academy and Hengyang Shigu Academy are most famous.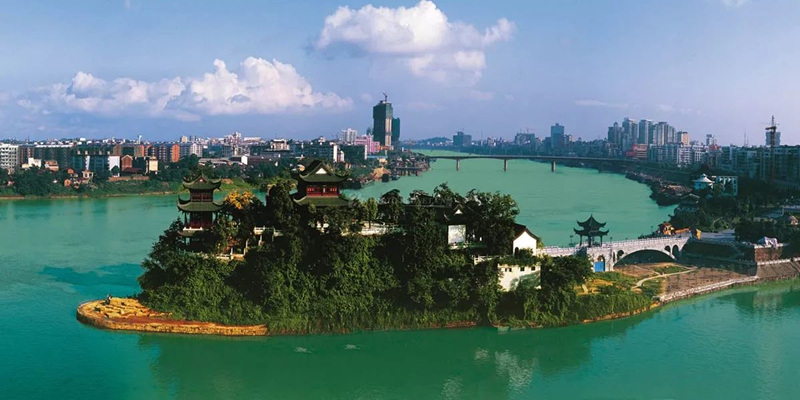 People live here for generations.
Besides Han, there are 11 ethnic minority groups including Tujia, Miao, Yao, and Bai.
Colorful ethnic cultural heritages are left here.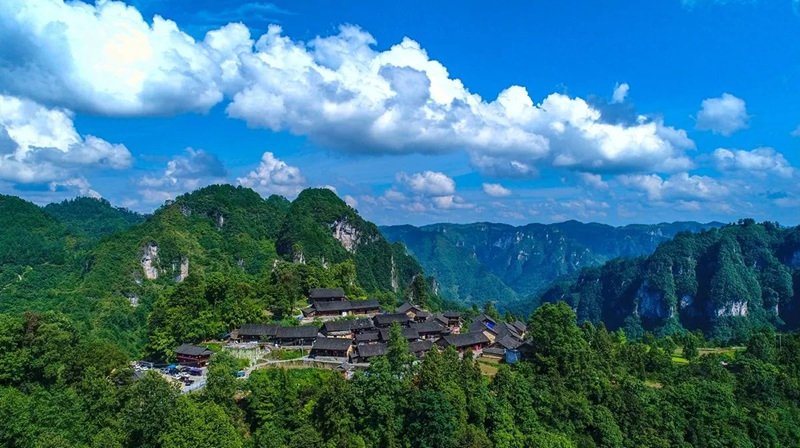 Magnificent landscapes nourish the great culture,
Culture fosters talents.
Hunan always has a great number of talents.
With the glory of "Only in the place of Chu can we find the talented, especially at the present".
Here, Qu Yuan seek the truth for all his life.
Here, Jia Yi wrote his famous poem.
Here, talented thinkers wrote their work famed in history as
Cai Lun, Ouyang Xun, Huai Su, Zhou Dunyi, Wang Fuzhi...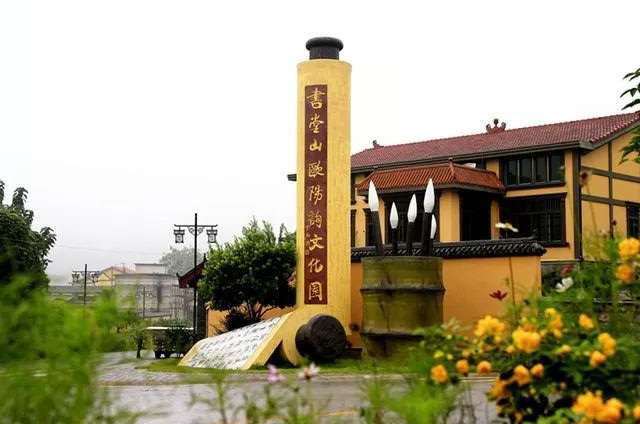 Since modern times,
Hunan has nurtured a large number of outstanding figures in history.
They are Wei Yuan, Zeng Guofan, Zuo Zongtang, Tan Yutong, Huang Xing, Cai Wei, Song Jiaoren...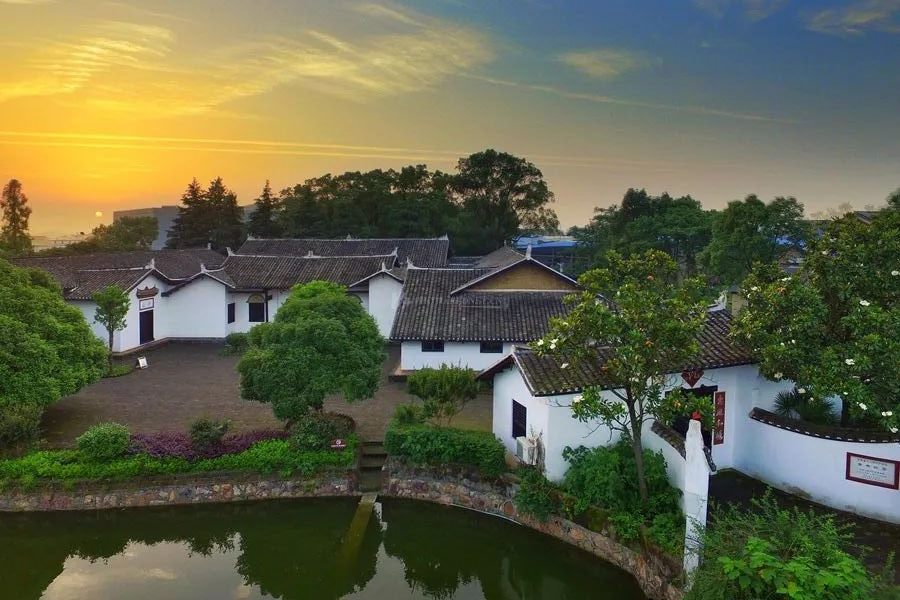 In modern times,
A large number of proletarian revolutionaries as
Mao Zedong, Liu Shaoqi, Ren Bishi, Peng Dehuai, etc.
Made great efforts to strive for national independence and the liberation of people.
Hunan has the title of "the hometown of great men", "the hometown of generals" and "the red cradle of China".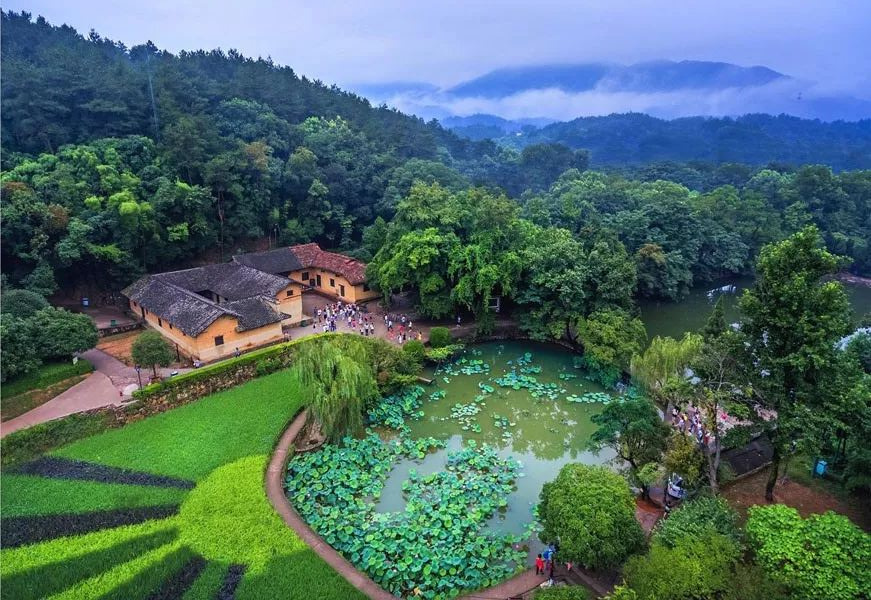 In addition,
Scientists, artists, stars, and heroes wrote a wonderful chapter on the historical stage.
They are Yuan Longping" the father of hybrid rice", Lu Guangbiao "the mother of IVF" Lu Guangbiao and other famous scientists,
Tian Han, Qi Baishi, Huang Yongyu, and other famous artists;
Famous writers such as Shen Congwen and Zhou Libo;
Xiong Ni, Liu Wei, and other world sports stars;
Lei Feng, Ouyang Hai, Zhang Chao, and other heroes.
They are distinguished by their talents, wisdom, and morality.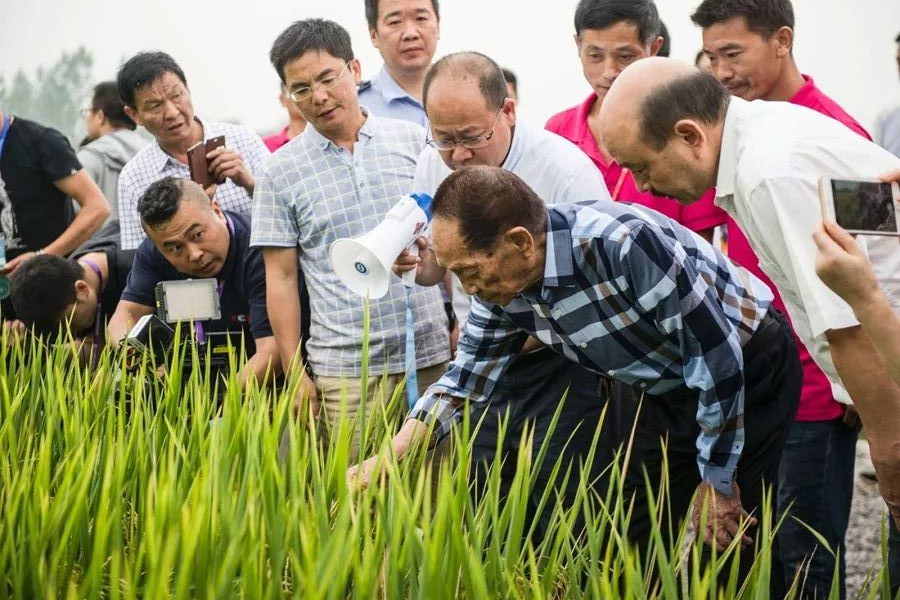 Hunan people stood on the stage of Chinese history for the first time
by traveling through the mountains and crossing the lakes,
after Yuehan Railway (Beijing-Guangzhou Railway) passed through Hunan province.
Since then, Hunan returned to China's traffic artery again.
It strongly promoted the modernization process of Hunan's economy.
Since Zhuping Railway and Yuehan Railway meeting in Zhuzhou
where was a small market town,
Zhuzhou rapidly developed into a well-known industrial and commercial city
known as the "city drawn by trains"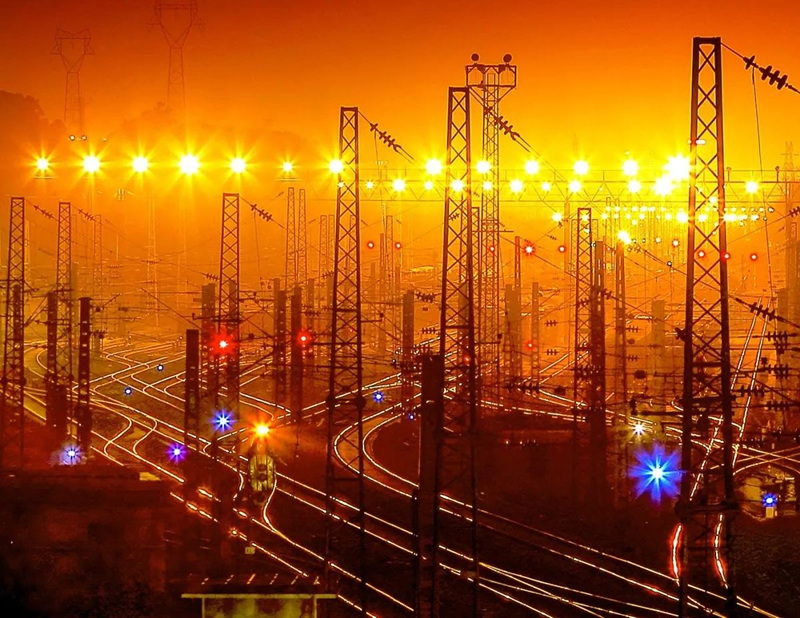 Entering the new century,
Hunan as a hub grows more prominent for connecting the east and the west,
the north and the south of China.
Integrated transportation system on water, land, and air
is the three-dimensional connections for the country.
There are 44 expressways in Hunan Province,
Connecting to 116 counties and cities in the province.
The mileage is up to 6,582 kilometers.
Ranked among the top 5 in China.

Hunan has a mileage of 5,069 kilometers of railways,
And mileage of 1,730 kilometers of operating High-speed rails.
The goal of "high-speed train stops for every city" is around the corner.
Departing from Changsha by high-speed train,
One can go south to Hong Kong, north to Beijing,
East to Shanghai, west to Chongqing or most of China
from 3 to 6 hours.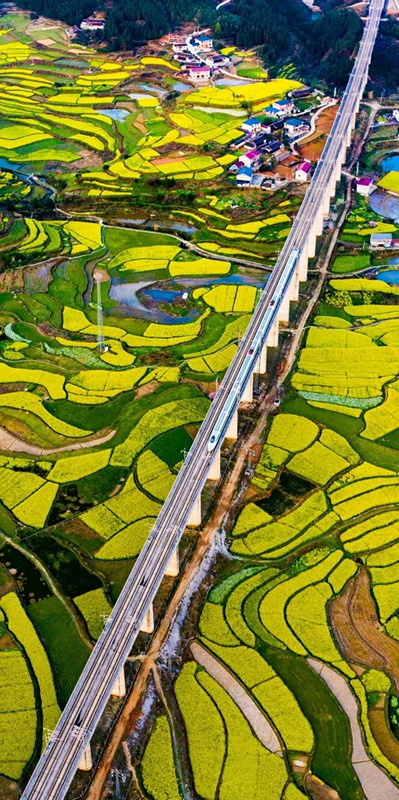 Hunan province has operated 7 civil aviation airports,
With more than 330 air routes.
Among them, Changsha Huanghua International Airport
Has more than 46 international and regional routes.
The 4-hours aviation circle from Changsha
Covers 29 cities in 14 countries and regions.
Changsha subway is operated for the mileage of 82.3 km.
The network will reach 456 kilometers in the future.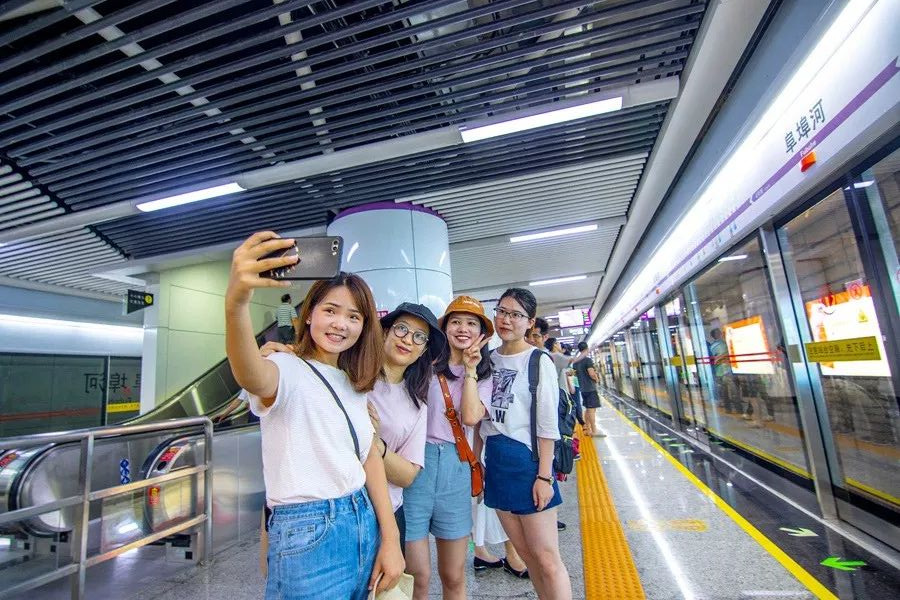 Changsha Maglev Express
runs the route of the full length of 18.55 km.
It connects Changsha South Railway Station and Huanghua International Airport.
It is the first China Medium and low-speed maglev railway
having completely independent intellectual property rights.
Just like a breeze, it flys above the ground.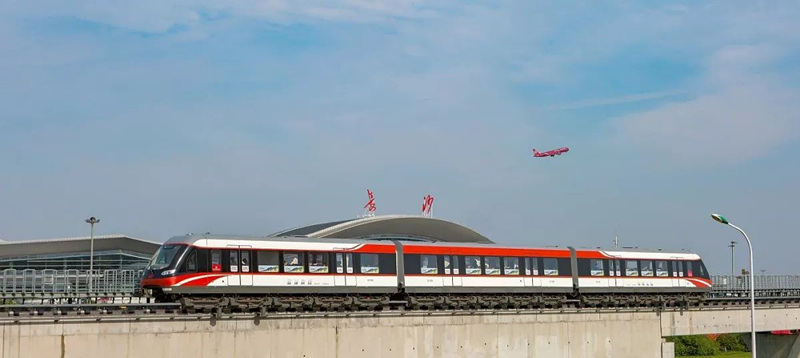 With location advantages, technical advantages,
Brand advantage, and talent advantage,
Hunan has established a complete industrial system.
Hunan will build three world-class industrial clusters concerning
Construction machinery, rail transit equipment,
Aerospace and aerospace engines.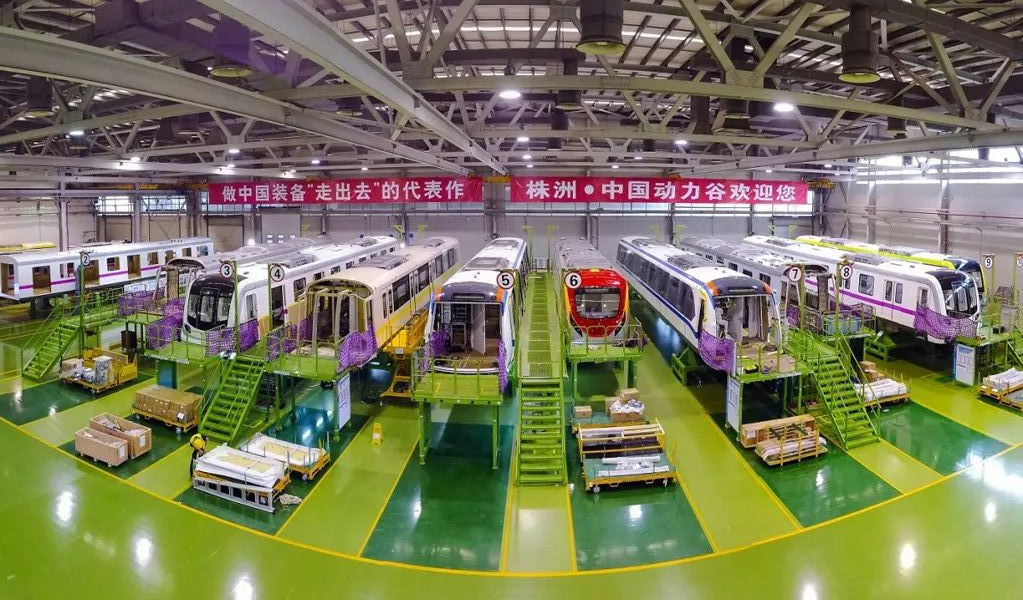 Hunan has
A group of world-leading major scientific and technological achievements
Such as supercomputer, super hybrid rice
Maglev technology, and "Manatee" deep-sea drilling machine.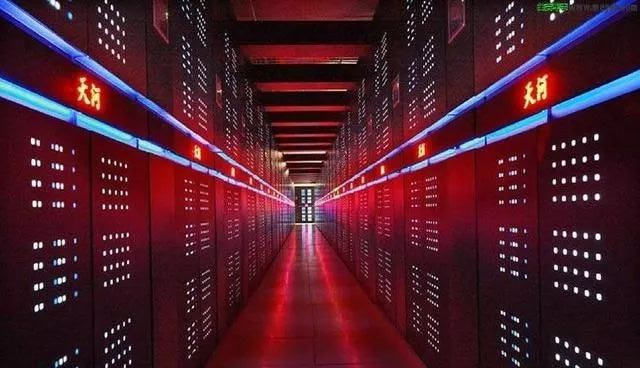 Hunan TV Industry
Hunan Publishing Industry
Hunan Animation Industry
Cultural and creative industries have a worldwide reputation.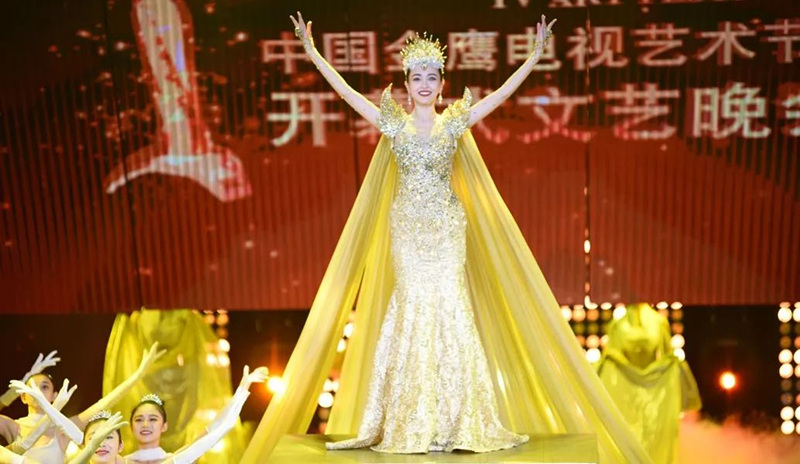 The cooperation for Hunan's international economic and trade
Has expanded to 200 countries and regions.
In the first China-Africa Economic and Trade Expo in 2019,
53 African countries,
more than 10 international organizations and institutions
Signed 84 cooperation documents with a value of 20.8 billion US dollars.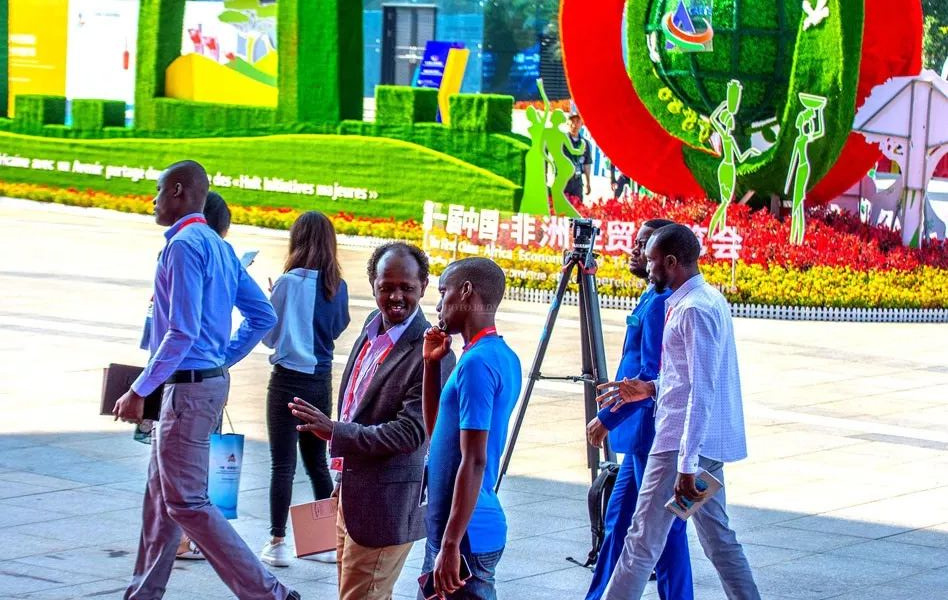 How is people's living
Here in Hunan?
Because of the mild and humid climate in Hunan,
Most people like to eat chili.
Hunan cuisines are spicy and delicious.
When the night comes,
People enjoy eating out in restaurants and street stands
For the magnificent foods.
What makes people happy in Hunan
is also the stable price of real estate here.
Changsha ranked last in the 50 cities nationwide
for the ratio of real estate price to income.
Changsha is the easiest city that people afford to buy an apartment.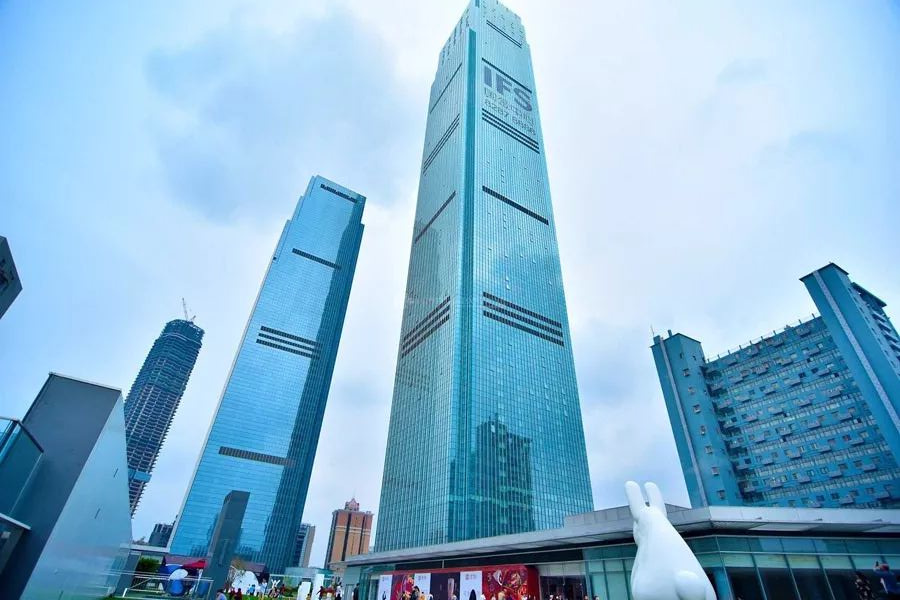 In every important holiday,
fireworks on Orange island
will illuminate the night sky of Xiangjiang ...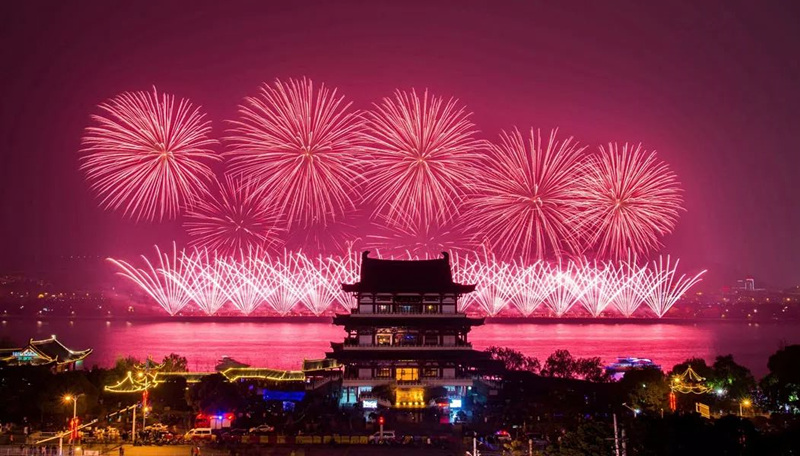 Yuelu Mountain stands tall and upholds the heart of Hunan.
Xiangjiang River goes forward to the north.
Through 70 years of hard work, perseverance, and striving,
After the test of time,
Hunan is now full of vitality.
Follow the new era,
Hunan is sailing straight forward
Over the waves to the bright future.