Chinese motorcyclist Geng Jie on Thursday rode up a 999-step stairway at the Tianmenshan scenic area in Zhangjiajie, Central China's Hunan province.
  The 33-year-old finished the challenge in 56 seconds.
  The 218-meter long stairway starts at an altitude of 1,050 meters and reaches a point as high as 1,170 meters.
  "I was attracted to the stairway at Tianmenshan when I first saw it in 2010. With years' efforts practicing, I felt I was ready for conquering this stairway. So here I am," said Geng.
  The length and the steep drop of the slopes are the two biggest challenges, said Geng, adding that the 41- 39-degree slopes spanning 92 meters in total at the stairway's upper part were extreme tests.
  Because the stairway is only 1.15 meters wide, he had to keep riding in a straight line all the way to stay safe, said Geng.
  According to race rules, Geng had to race up the stairway in one go, his feet couldn't touch the ground and his hands couldn't touch the rails.
  He also couldn't pause for more than three seconds during the race.
  "Even world-class motorcyclists in Spain and Britain won't be totally sure about completing such difficult and risky challenge," said Zhang Rongwei, a motor expert.
  Born in Qingdao, East China's Shandong province, Geng began biking in 2004 and has won China's national championship for four consecutive years.
  (Video by Liu Jiang)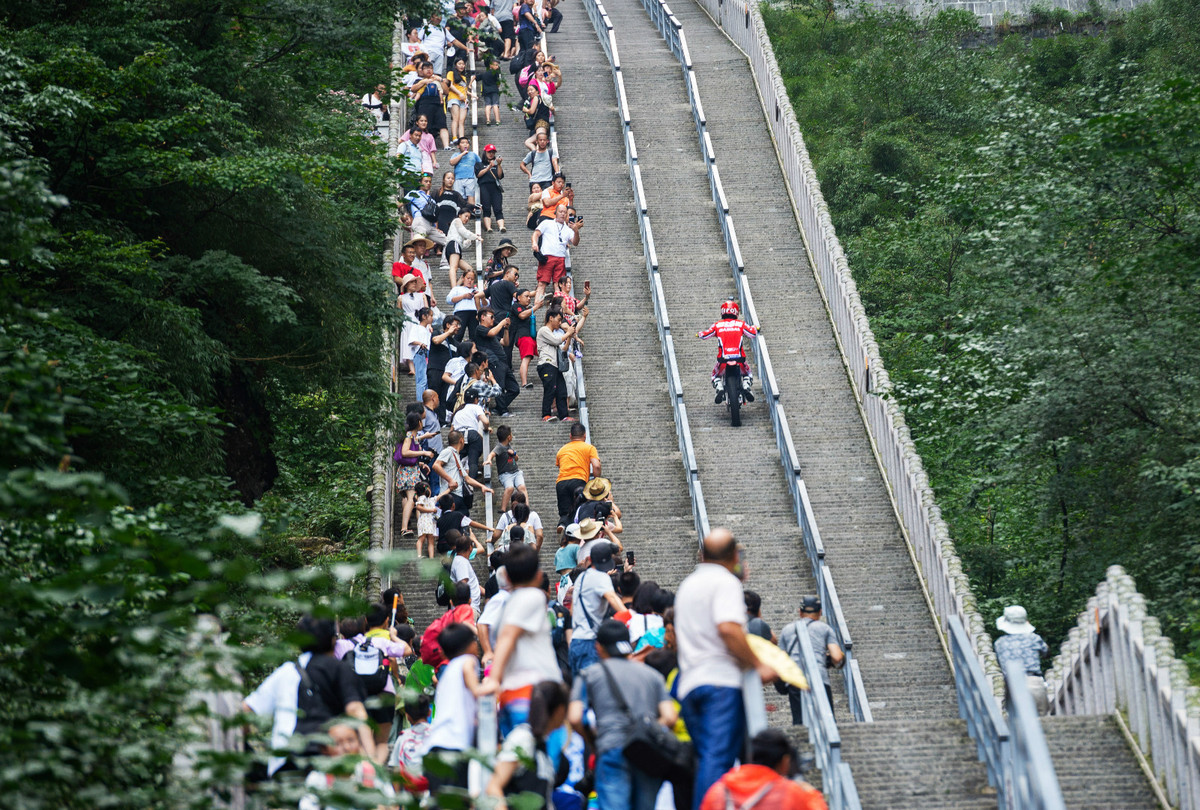 Photo taken on Aug 1, 2019 records Geng Jie's progress as he gunned the motorcycle's engine and sped to the top of Tianmenshan scenic area in Central China's Hunan province. [Photo by Song Weihong/Provided to chinadaily.com.cn]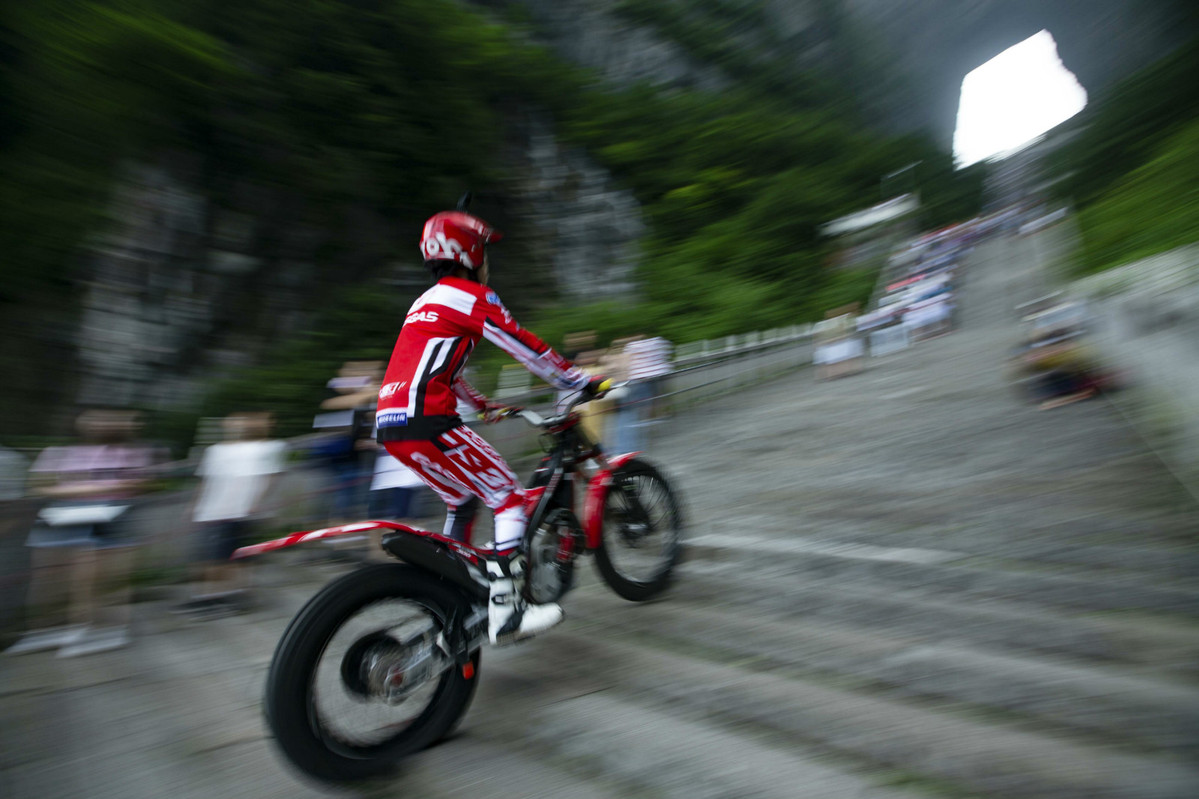 Photo taken on Aug 1, 2019 records Geng Jie's progress as he gunned the motorcycle's engine and sped to the top of Tianmenshan scenic area in Central China's Hunan province. [Photo by Peng Liping/Provided to chinadaily.com.cn]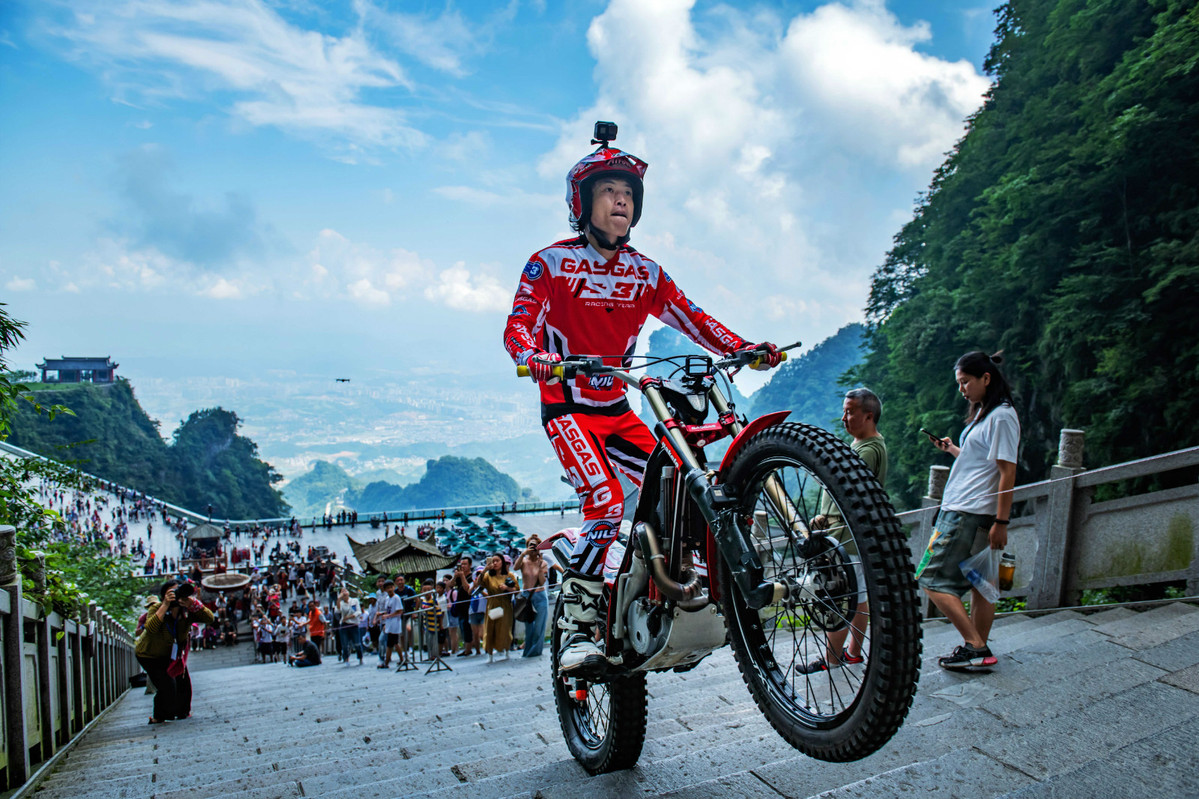 Photo taken on Aug 1, 2019 records Geng Jie's progress as he gunned the motorcycle's engine and sped to the top of Tianmenshan scenic area in Central China's Hunan province. [Photo by Hu Ying/Provided to chinadaily.com.cn]
  Photo taken on Aug 1, 2019 records Geng Jie's progress as he gunned the motorcycle's engine and sped to the top of Tianmenshan scenic area in Central China's Hunan province. [Photo by Wang Jinxin/Provided to chinadaily.com.cn]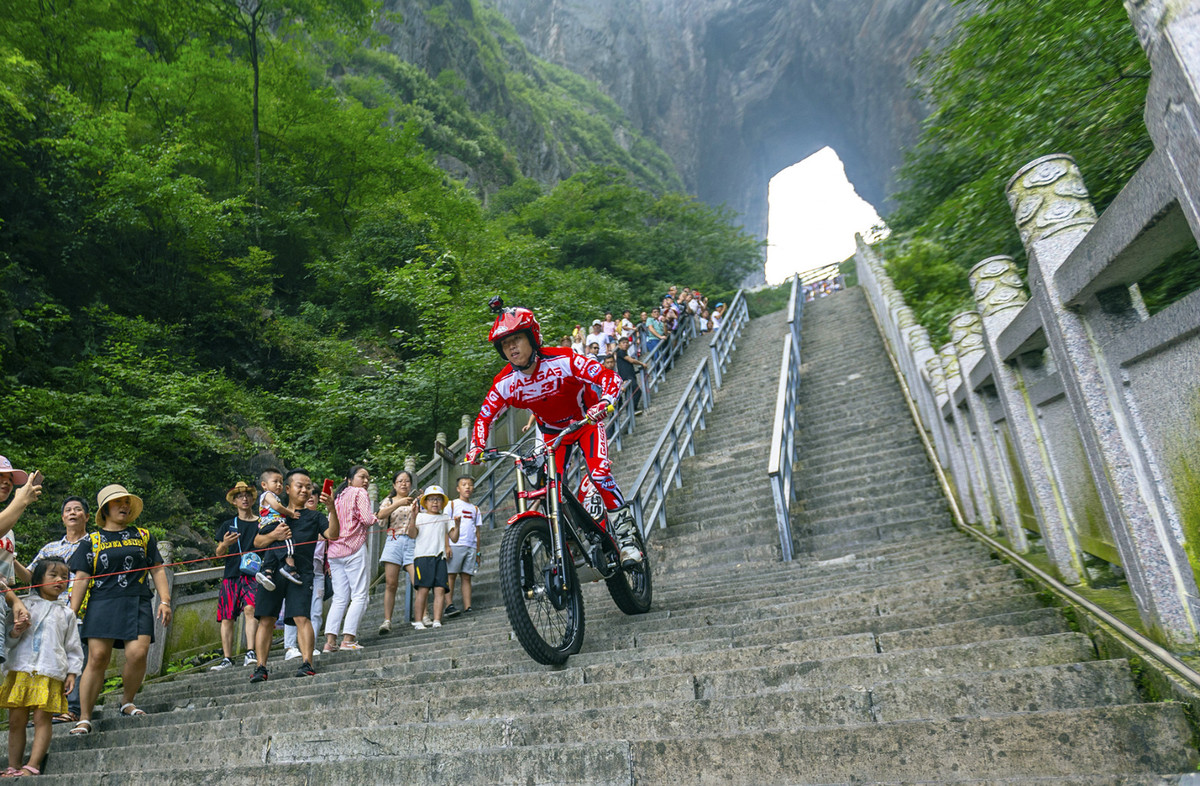 Geng Jie rides his motorcyle down the stone steps he conquered at the Tianmenshan scenic area in Central China's Hunan province. [Photo by Yang Ming/Provided to chinadaily.com.cn]