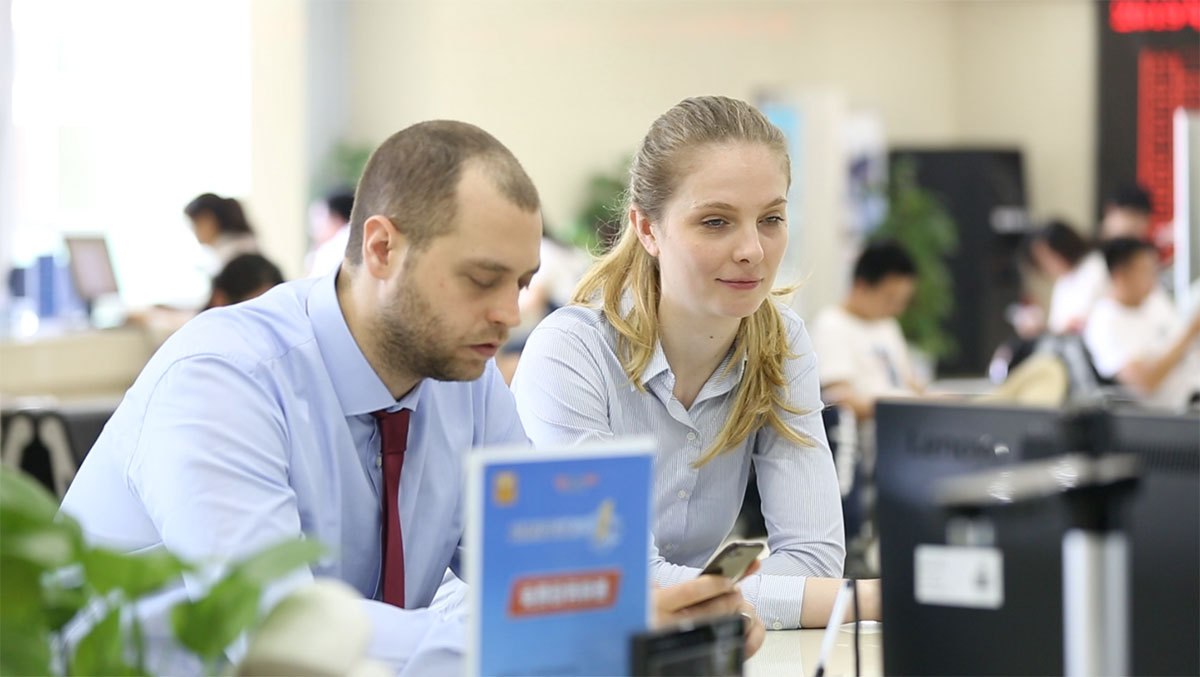 The sound business environment in Changsha makes the couple's work easier and faster. [Photo provided to chinadaily.com.cn]
  Italian Stefano Bottiglieri has built both a professional and personal life in China, not only developing his business here but also tying the knot in the country.
  In 2011, when the company he worked at set up a branch in China, he began traveling to China frequently, visiting several Chinese cities and developing a particular love for Shanghai, with its unique environment and diverse cultural resources, he said.
  He came to Changsha, Hunan province with his friend Andreea Tamas in 2014 to work for the Changsha First Production Mechanical Components Co Ltd. Since then, they have continued to support each other, and in 2017, they got married.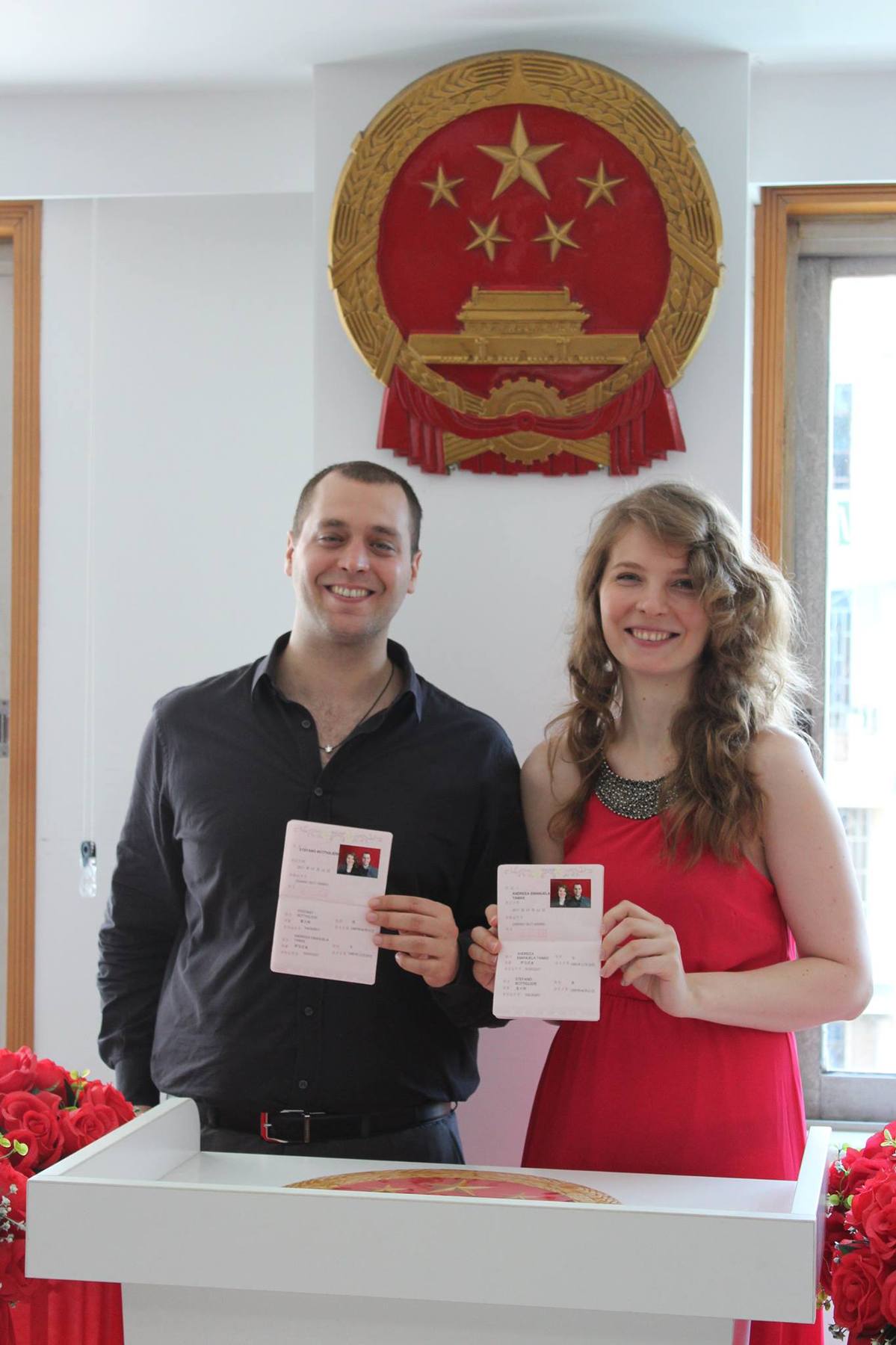 Stefano Bottiglieri and Andreea Tamasregistered for marriage in Changsha, Hunan province. [Photo provided to chinadaily.com.cn]
  "Changsha is a great city," said Bottiglieri, addingit has good infrastructure and the local government is supportive.
  Bottiglieri likes the uniqueness of the city that combines Chinese culture with an Italian style town, where he has met many Italians - a home away from home. He has also embraced Chinese culture and language, passing level 2 of the Hanyu Shuiping Kaoshi (HSK), a standardized test of Chinese language proficiency for nonnative Chinese speakers.
  Based in Changsha, his company is seeking greater development around China. During his travels across the country, Bottiglieri enjoys visiting local rural and urban areas to observe every aspect of China and learn how to do business in China.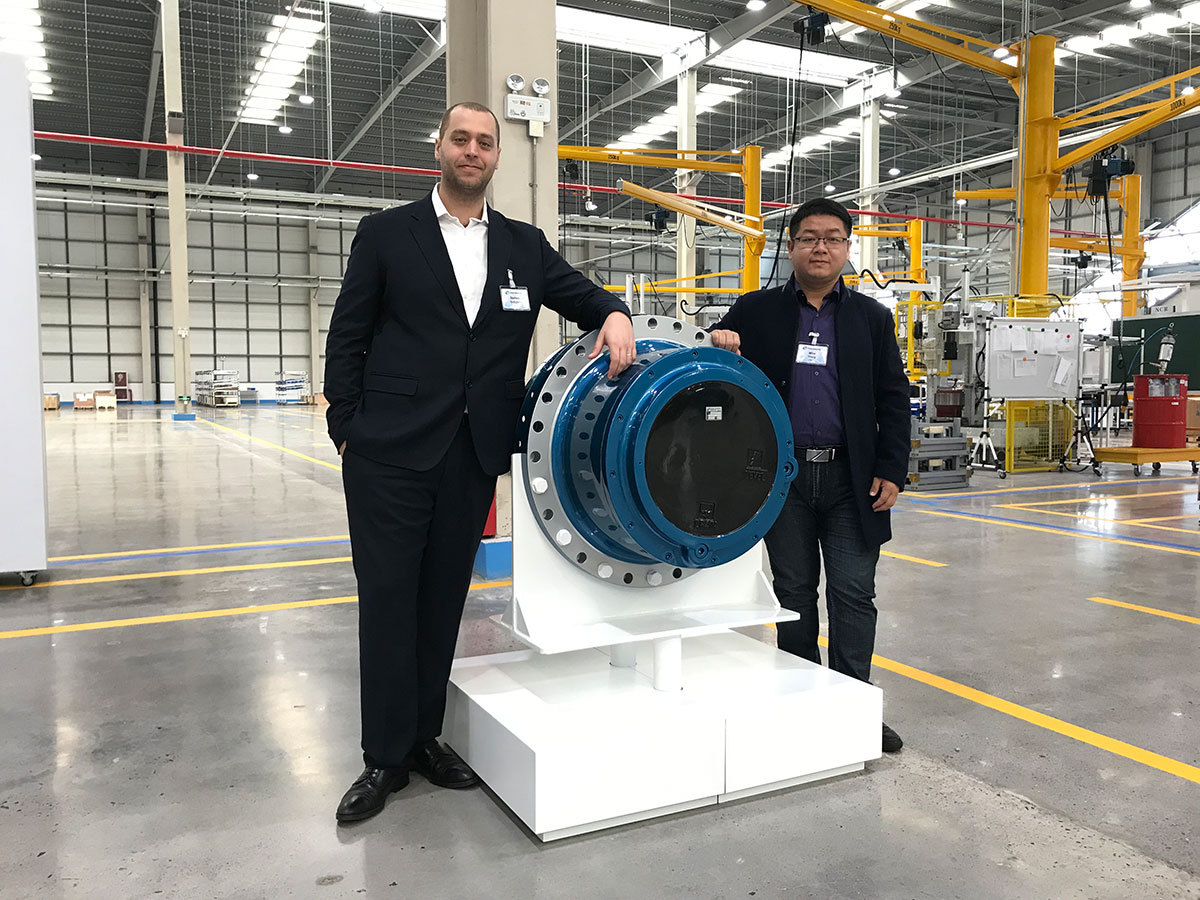 Stefano Bottiglieri showcasing products made by Changsha First Production Mechanical Components Co Ltd. [Photo provided to chinadaily.com.cn]