"We brought down seven U2 reconnaissance aircrafts by our self-designed HQ air defense missile. It created a miracle in the history of the Chinese air force."
Peng Haijiao is a scientist of developing "atomic and hydrogen bombs and man-made satellites" and one of the developers of the first generation of HQ-1 missile. He devoted himself to the research, design, production and final assembly of HQ-1 missile.
When China and the Soviet Union became hostile to each other in 1960, the Soviet Union withdrew all the experts, technicians, the designs and technical materials of engineering projects in China. In September 1961, Peng was elected to the missile design institute of the Ministry of National Defense and he officially became a scientific researcher of "atomic and hydrogen bombs and man-made satellites".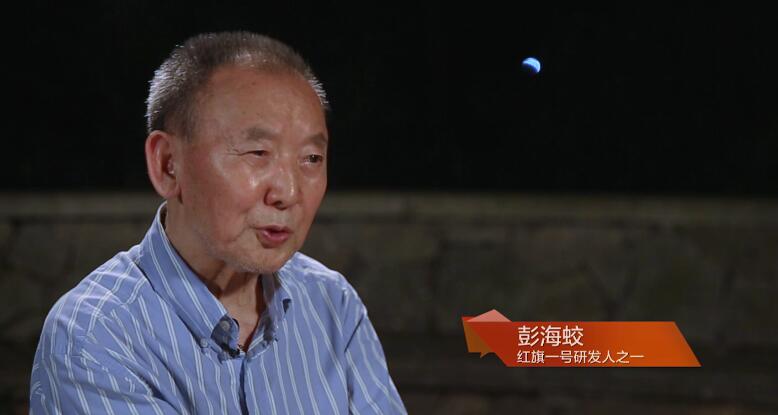 Peng said, "we had no information, no craft, no computer, we calculated it all by ourselves."
In March 1964, HQ-1 was transported to the desert for test shooting.
Two HQ-2 missiles and one HQ-1 missile shot down American U2 reconnaissance aircrafts, which had a tremendous influence in the world.
A model of HQ-2 launch automobile is the treasure for Peng for many years. The scientist of 55 years, cherish the model as his years of confidential work for constructing the national defense. He will present the model as the most precious gift to the motherland.
Link: 赤子的礼物②:那一片璀璨星河