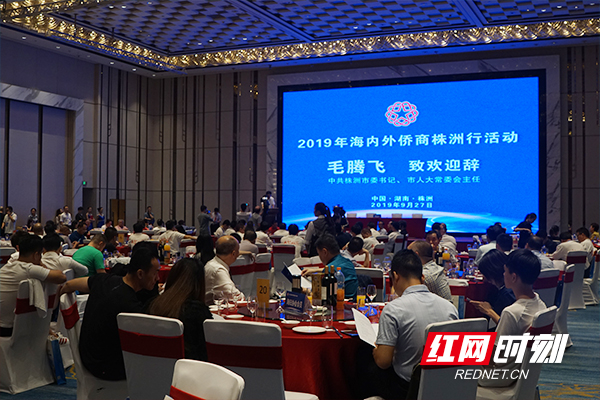 An activity for overseas Chinese businessmen was held in Zhuzhou on September 27, on the occasion of the 70th anniversary of the founding of the People's Republic of China. More than 120 representatives attended the activity, and they are from overseas business from the United States, Europe, Canada, Laos, Spain, Hong Kong, Shanghai, Zhejiang, Shanxi, and Shaanxi.
Huang Fang, secretary of the Party Committee of Hunan Federation of Returned Overseas Chinese, and Mao Tengfei Secretary of the Changsha Municipal CPC Committee and Director of the Standing Committee of Changsha Municipal People's Congress, attended the activity.
Overseas Chinese businessmen and Zhuzhou signed four projects with the investment amount of nearly 5 billion yuan, which are Huaxin (Zhuzhou) New Materials Science and Technology Park, Guixin-Huijin Center City Comprehensive Commercial Plaza, Zhuzhou Fengxi Ecological Kangyang City, and Jinliao (Zhuzhou) Environmental Protection Equipment Science and Technology Park. The investment projects effectively connect overseas Chinese resources and local projects.
Link: 120多位海内外侨商代表齐聚株洲 共话经济发展