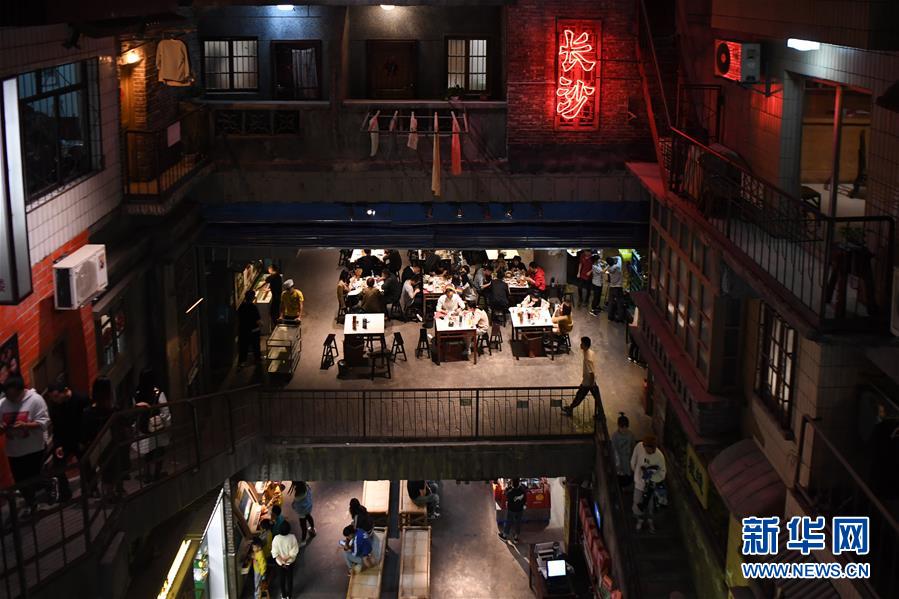 10月12日,食客们在一家将老长沙市井文化概念与餐饮结合的"网红"餐馆内用餐。
On October 12, people ate in a popular restaurant on the internet that has the old lifestyle of Changsha City.
近年来,长沙依托其文化优势,为市民和游客提供更加多元化的夜生活:将老长沙市井文化概念与美食结合的"网红"餐馆、现场表演和线上直播同步进行的持证上岗街头艺人、为市民留一盏灯的夜间图书馆……餐饮、夜市、橘洲焰火等特色品牌不仅促进旅游业的增长,还带动24小时便利店、书店等设施布局,延长了外卖、代驾等服务行业的服务时段。夜色渐深,城市灯光五光十色,长沙的夜生活才刚刚开始……
In recent years, Changsha uses its cultural advantages to provide citizens and tourists with a more diversified nightlife, for example, a popular restaurant of old Changsha style, a licensed street performer performing with his live streaming online, 24-hour libraries, etc. The brands of catering, night markets, and fireworks shows promote the growth of tourism, the layout of facilities such as 24-hour stores and bookstores, and the services of delivered food and designated driving. The nightlife just begins when lights illuminate Changsha city at night.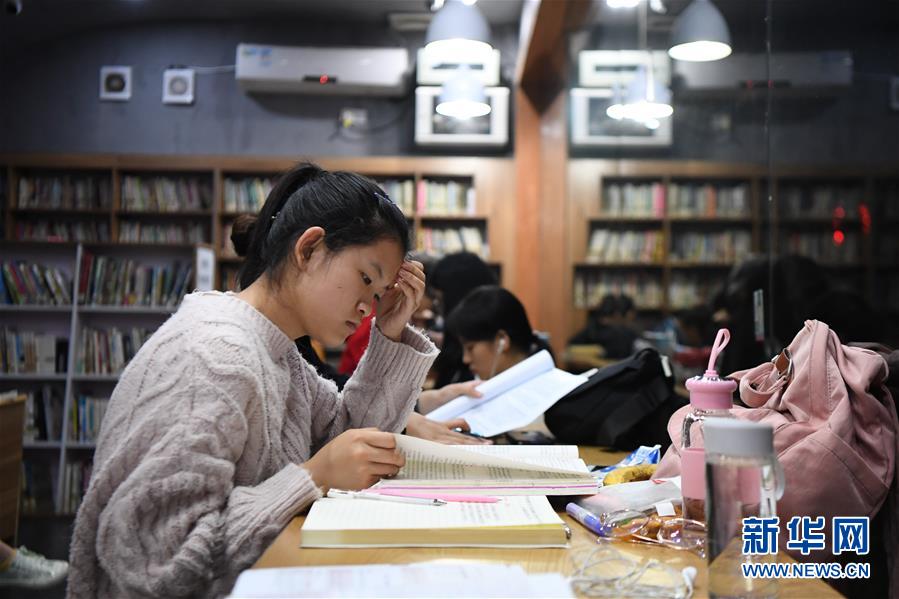 10月12日,一位读者在湖南图书馆6点至24点开放的自助图书馆内看书学习。
On October 12, readers are reading books in the self-service library opened from 6:00 am to 24:00 pm in Hunan Library.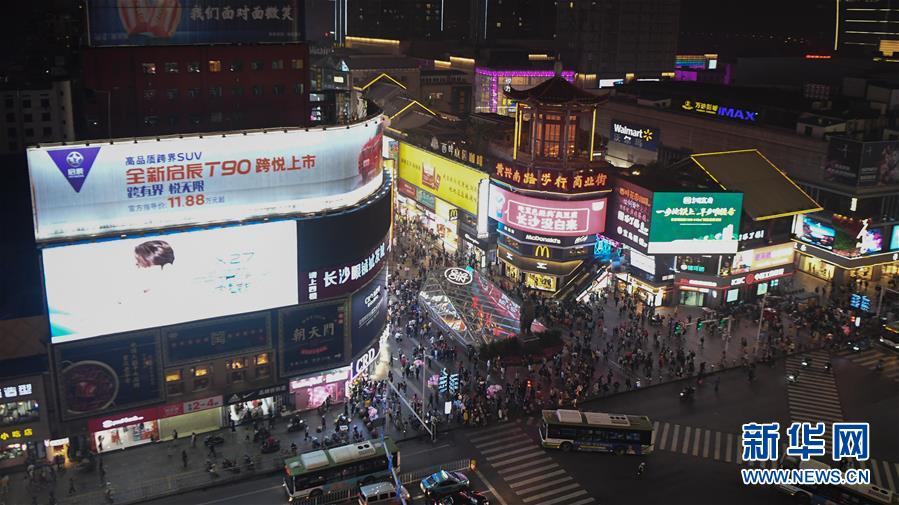 这是10月12日拍摄的长沙黄兴路步行街街口。
The photo shows the street corner of the pedestrian section of Huangxing Road in Changsha, October 12.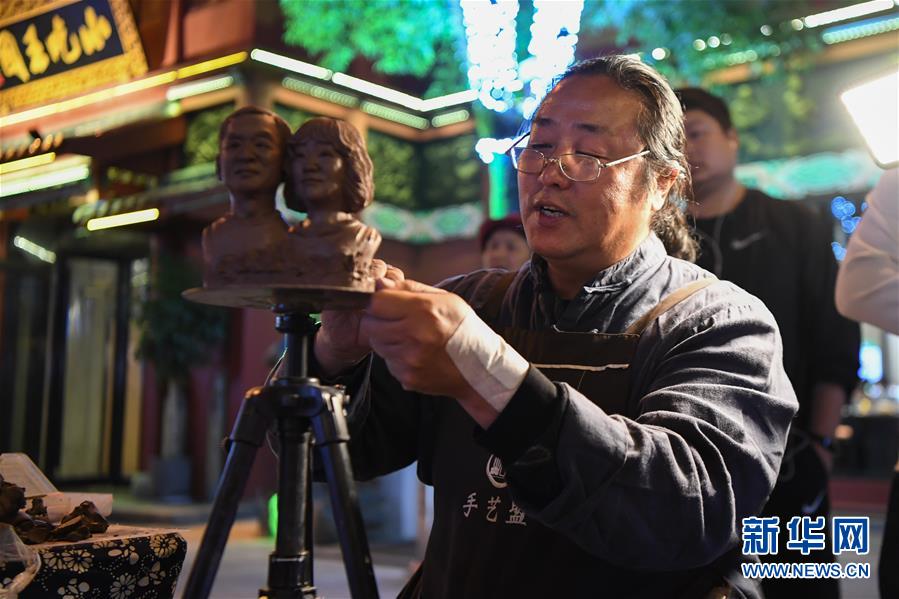 10月12日,长沙火宫殿内一名泥塑手艺人在为顾客捏塑像。
An artist makes clay sculptures in the Changsha Huogongdian restaurant for his customers, October 12.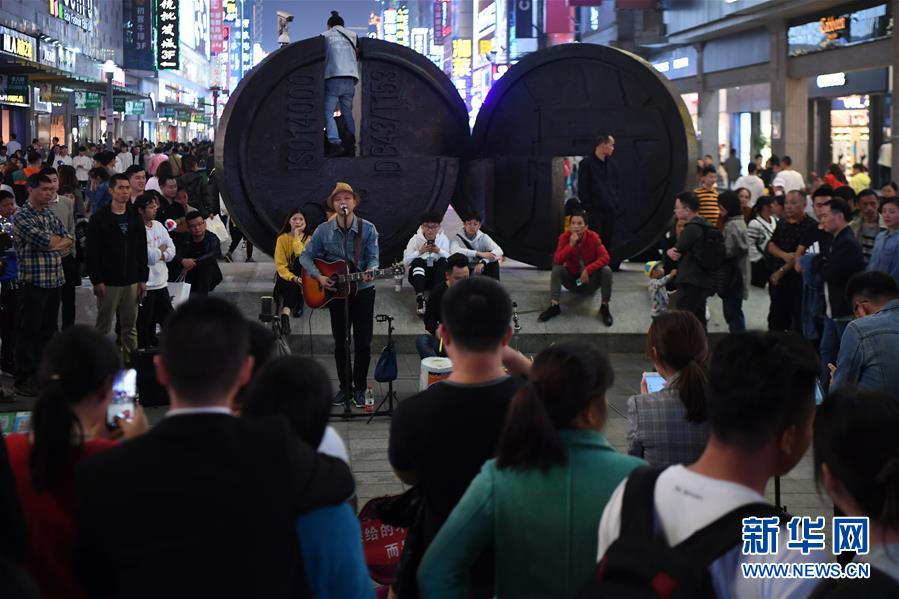 10月12日,长沙黄兴路步行街持证上岗的街头艺人在表演时吸引路人围观。
The street performer who is certified in Huangxing Road attracts the passers-by during his performance, October 12.