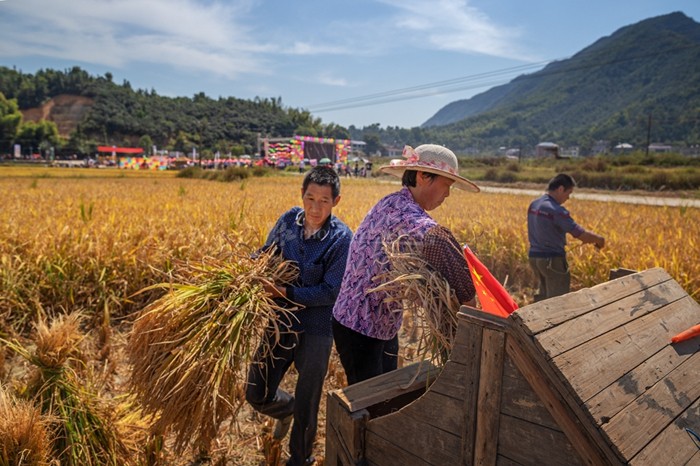 做为湖南民间文化艺术之乡的湘潭县石鼓镇,把"2019中国农民丰收节体育健身活动启动仪式暨湘潭县首届农民体育趣味体育活动"选在新中国成立70周年大庆前夕,选在刚刚整体脱贫的铜梁村的田间地头举行,不仅吸引了周边十里八村的数千村民,还引来了省体育局长李舜和国家体育总局社体中心主任范广松等嘉宾的关注。
As the hometown of Hunan folk culture and art, Shigu Town of Xiangtan County held the launching ceremony of 2019 Chinese Farmers Harvest Festival Sports Games for celebrating the 70th anniversary of the founding of the People's Republic of China. Tongliang Village, which was just lifted out of poverty, attracted thousands of villagers from the surrounding villages but also attracted the attention of the Hunan provincial sports bureau and the Social Sports Center of the State Sports General Administration.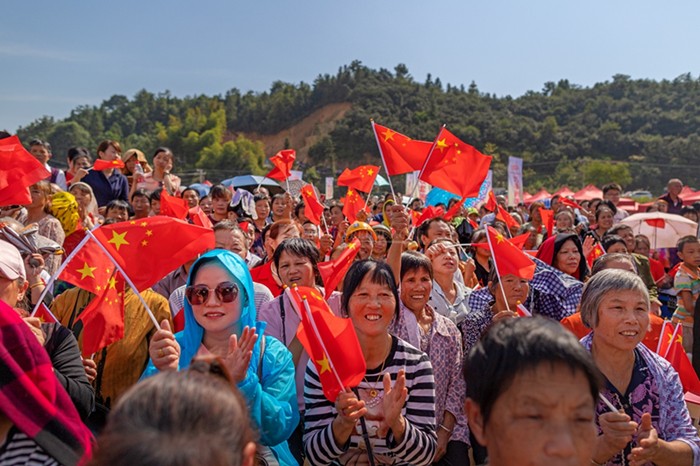 本次活动设农人三项赛(先挑担,再负重骑自行车,再下水摸鱼)、拔河竞赛和千人摸鱼比赛(抓到唯一一条金丝鲤鱼享特奖)三个农业生产技能与体育竞技相融合的趣味项目,以及巧手剥莲子竞赛和剁辣椒能手竞赛等展现当地农产品特色的体验环节。新颖的活动、接地气的项目,让参赛选手玩得高兴,围观群众看得开心。
Farmers compete three agricultural production skills (carrying a load with a carrying pole, weight-bearing cycling, catching fish in the water), tug-of-war competition and group fish-fishing competitions. The fun games that blends sports with agricultural activity, showing local agricultural products, such as hand-picking lotus seeds and preserved pepper. The farmers had a good time and the crowds enjoyed watching the games.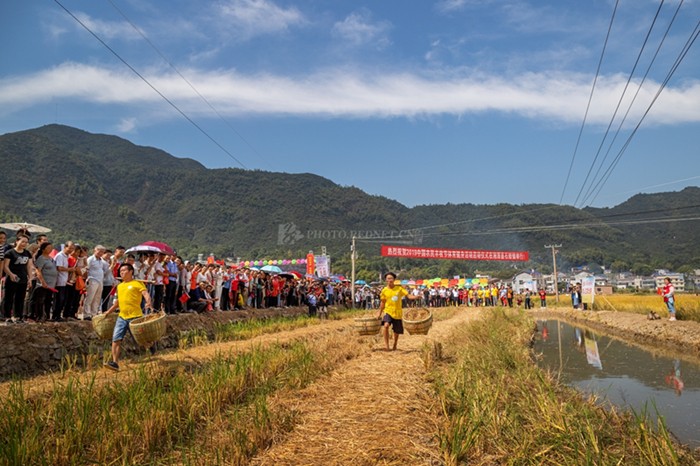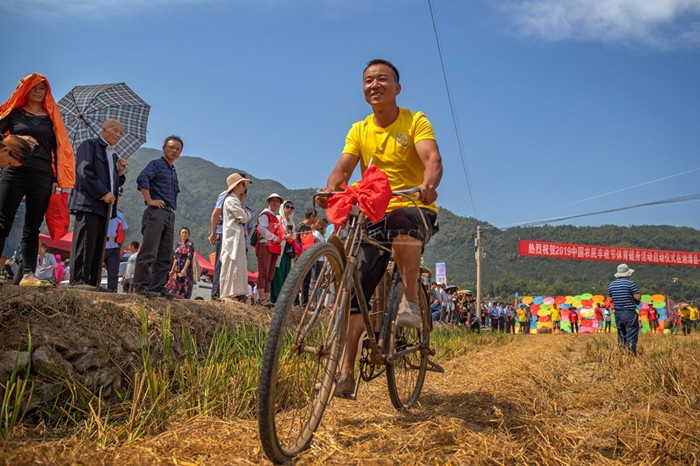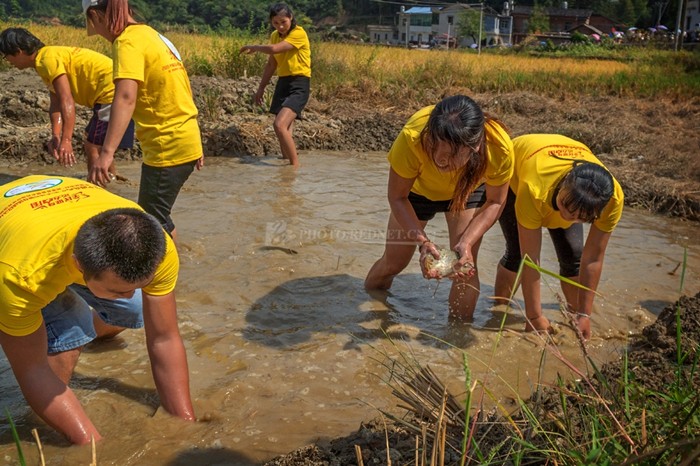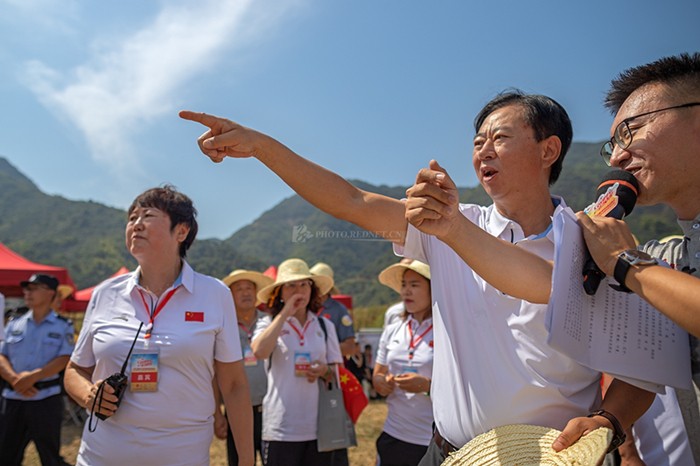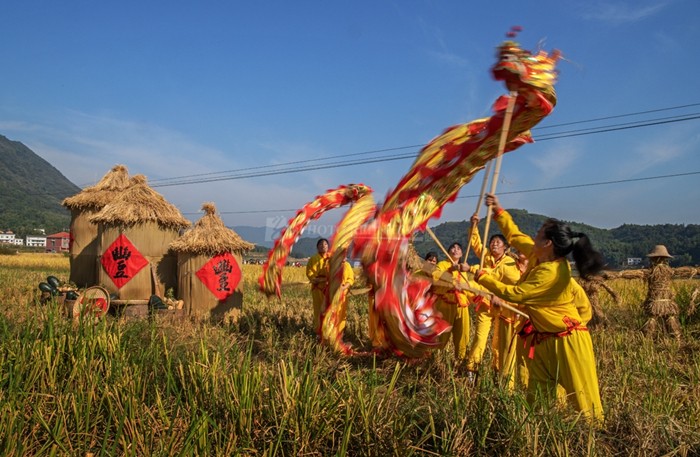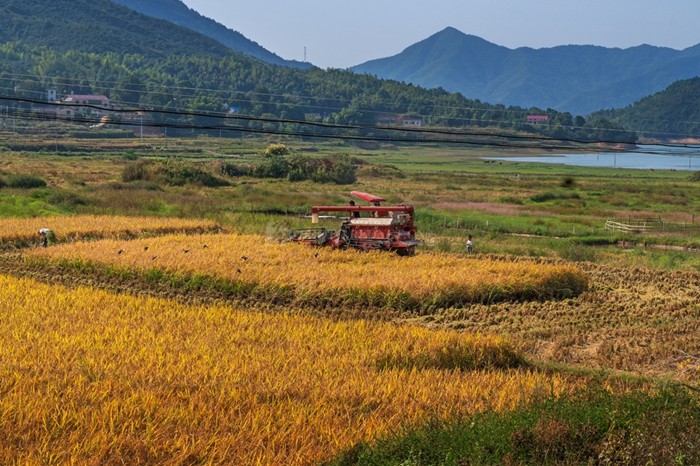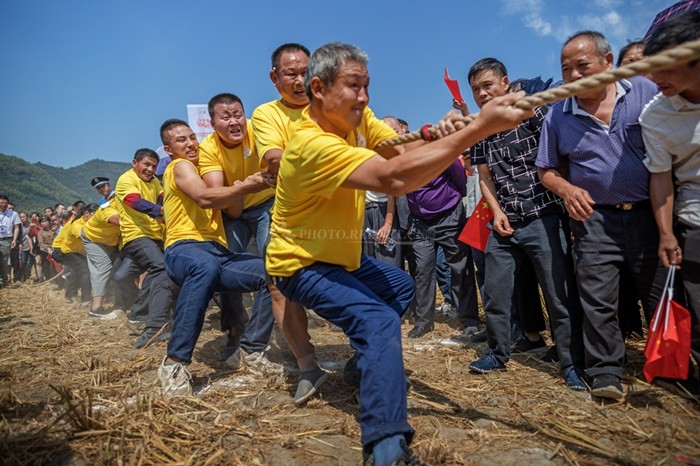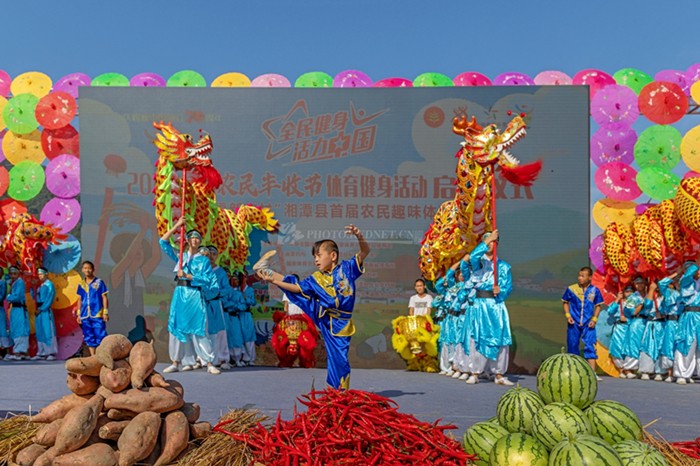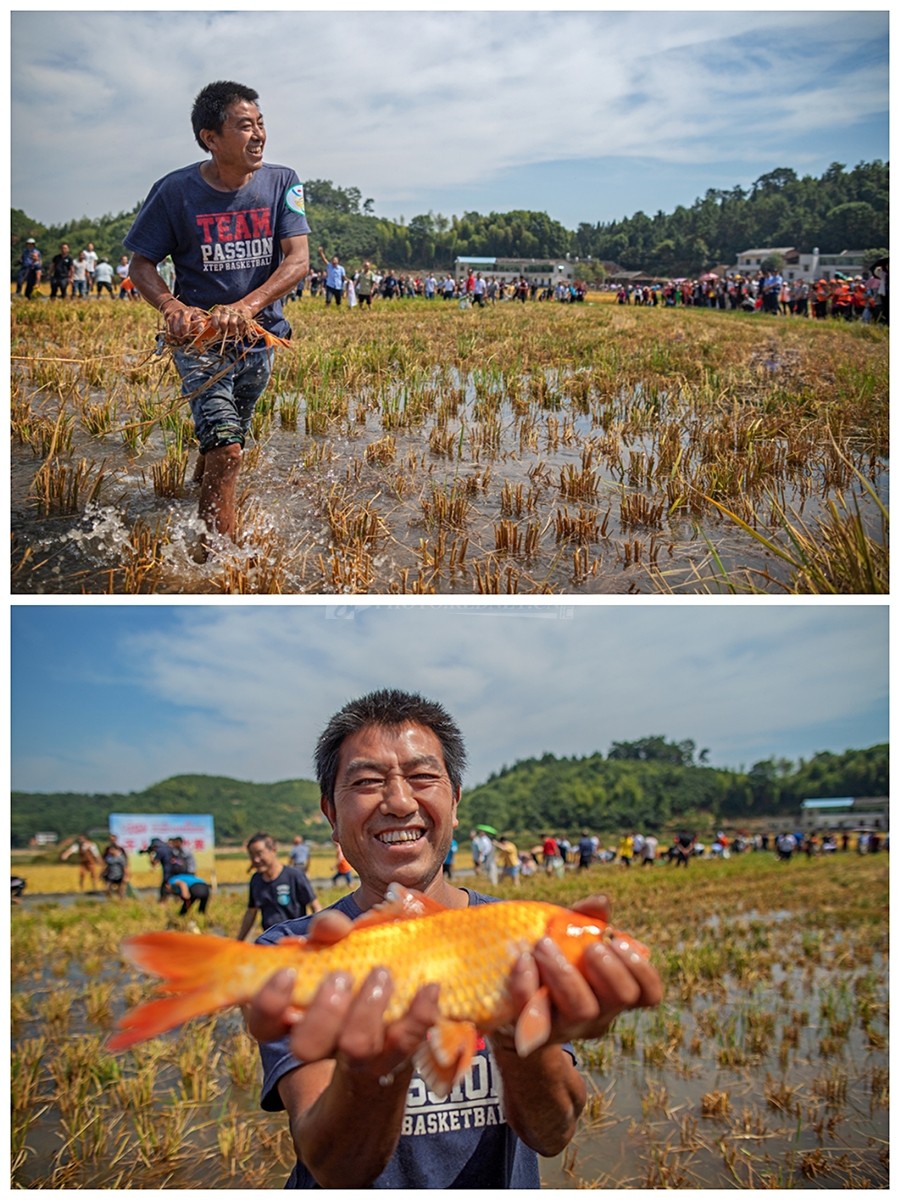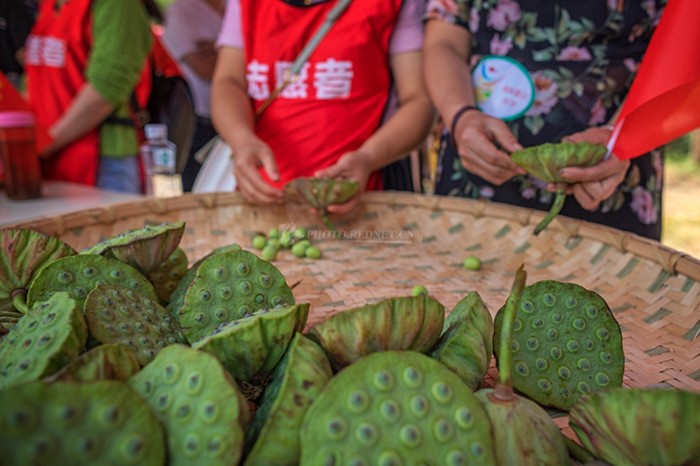 Link: 脱贫农民 体育健身受关注