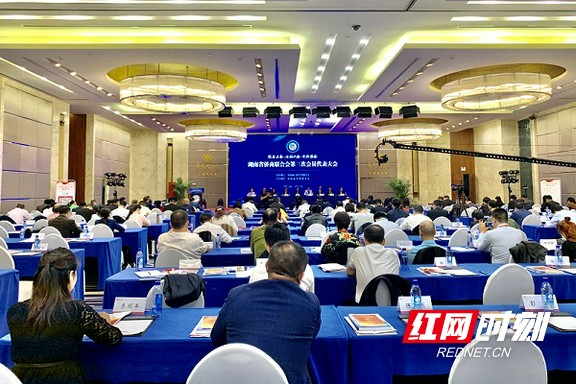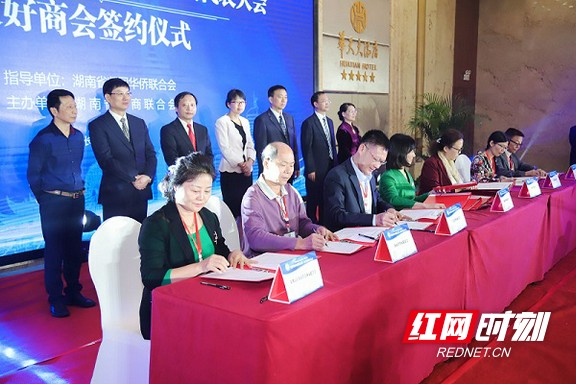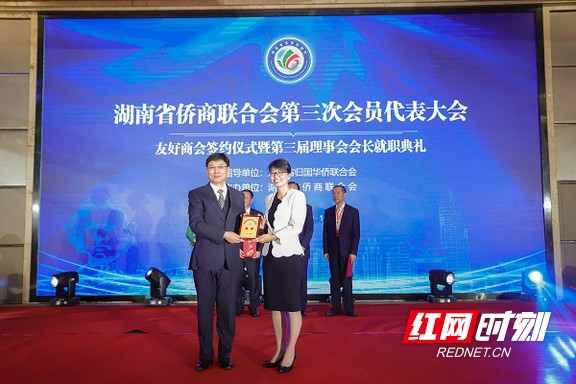 The third congress of the Hunan Federation of Overseas Chinese Entrepreneurs was held in Changsha on October 12. Hu Xusheng, vice chairman of the Hunan Political Consultative Conference and chairman of the Hunan Committee of the Zhi Gong Party, and Huang Fang, secretary of the Hunan CPC Committee of Hunan Federation of Returned Overseas Chinese, attended the meeting.

Hu pointed out that the Hunan Federation of Overseas Chinese Entrepreneurs is a window that focuses on displaying the image and the charm of entrepreneurs for the overseas Chinese community. China's development has been on a stage of high-quality development, and Hunan's development also faces important opportunities. It is hoped that the vast number of overseas Chinese entrepreneurs use their strong economic strength, rich intellectual resources, extensive business contacts, and other advantages to promote the projects in Hunan. We will actively build a bridge to connect all resources of facilities, trade, finance for exchanges and cooperation in various fields in Hunan, in order to make great achievements in the implementation of Hunan's "Belt and Road" initiative.
Huang fully affirmed the achievements of the Hunan Overseas Chinese Merchants Association in recent years. She hopes that the entrepreneurs adhere to the concept of innovation-driven development, and to give full play to the unique advantages of overseas Chinese elites and extensive overseas contacts, and they should seize the opportunity of Hunan's development with their personal career to have win-win results.
Link: 湖南省侨商联合会第三次会员代表大会召开