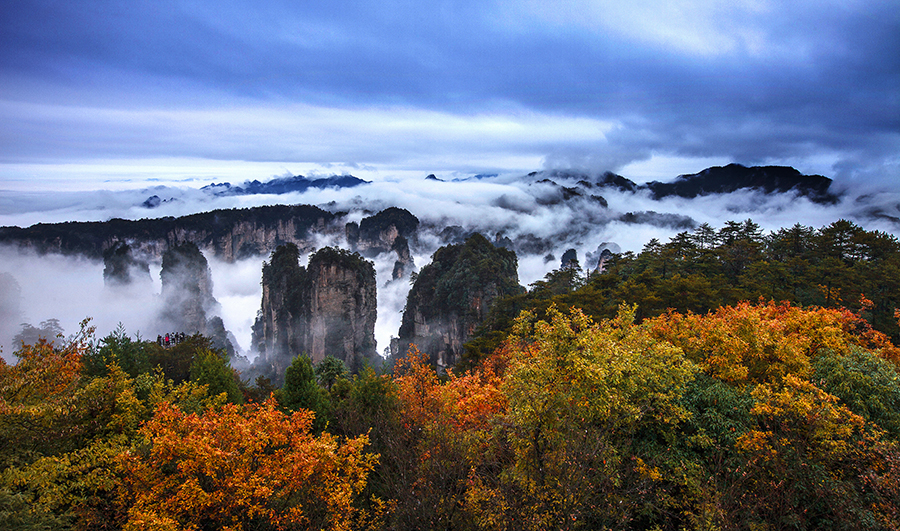 Autumn spreads its colors through Huangshizhai in Zhangjiajie National Forest Park in Hunan province. [Photo provided to chinadaily.com.cn]
  Autumn is reluctant to leave Zhangjiajie in Central China's Hunan province, although winter approaches.
  Across the 9,533 square kilometers area of Zhangjiajie, mountains, rivers, forests, and fields have been decorated with rich colors throughout November, presenting a desirable wonderland.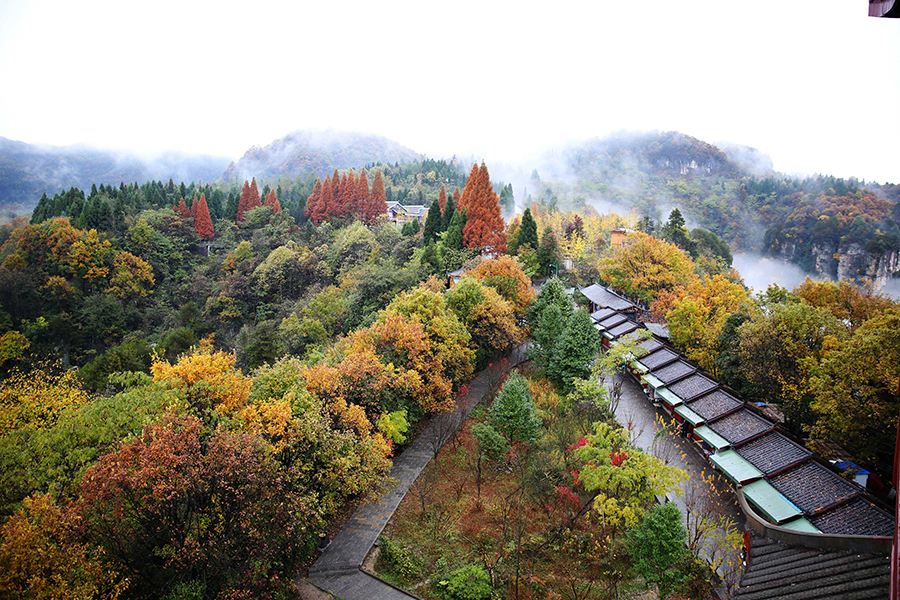 The autumn landscape of Tianzishan Mountain in Zhangjiajie, Hunan province. [Photo by Wu Yongbing / for chinadaily.com.cn]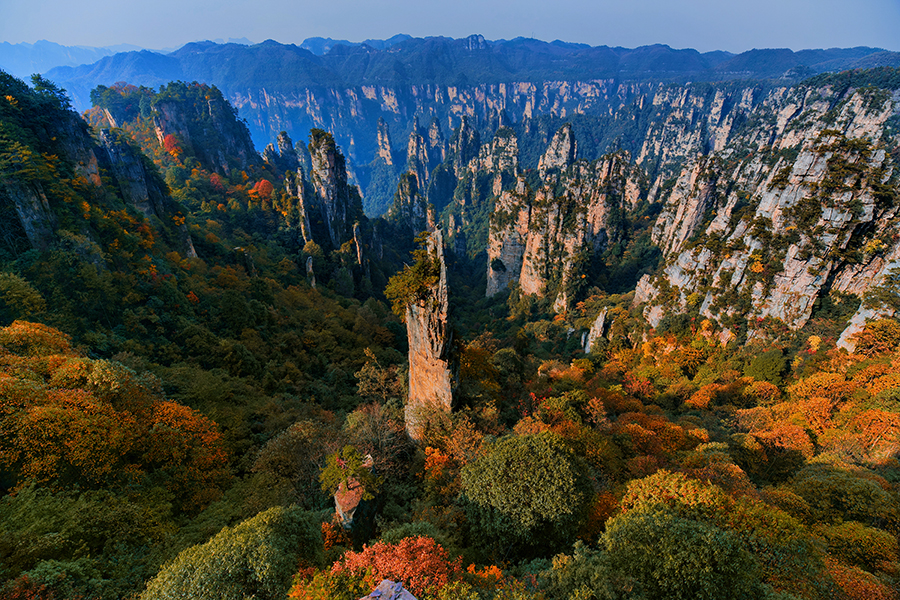 The forests at Wulingyuan in Zhangjiajie, Hunan province glows in rich autumnal colors. [Photo by Deng Changyong / for chinadaily.com.cn]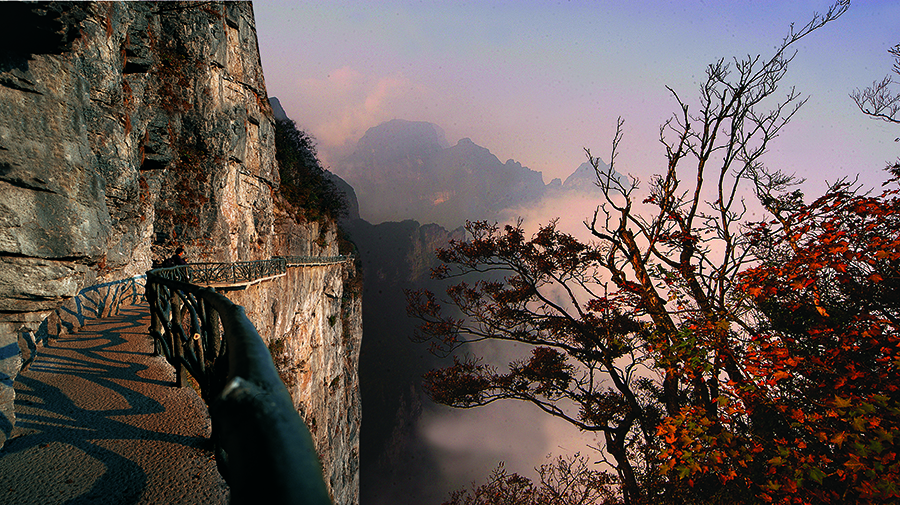 A road built along the face of a cliff in Zhangjiajie, Hunan province. [Photo provided to chinadaily.com.cn]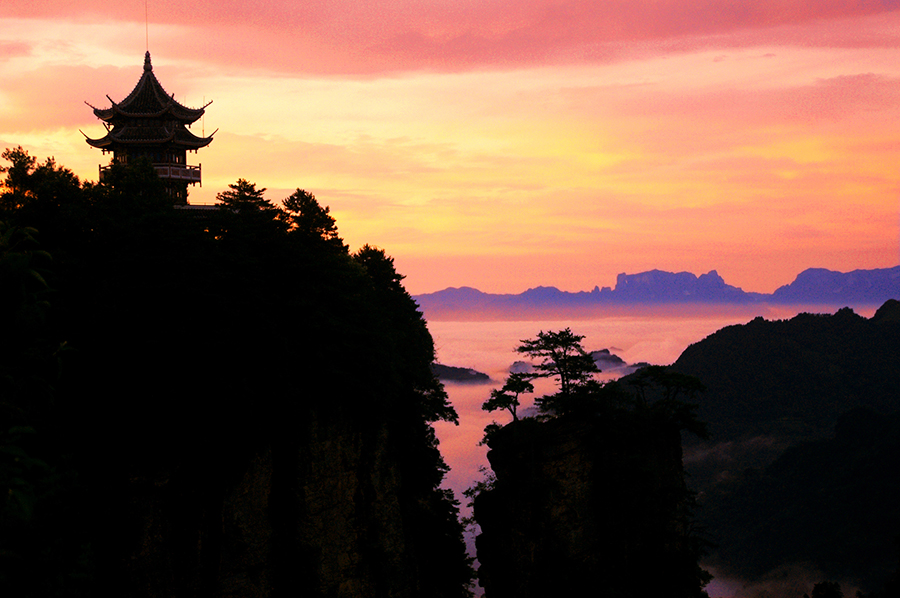 Liuqi Pavilion at Huangshizhai, Zhangjiajie National Forest Park in Hunan province. [Photo provided to chinadaily.com.cn]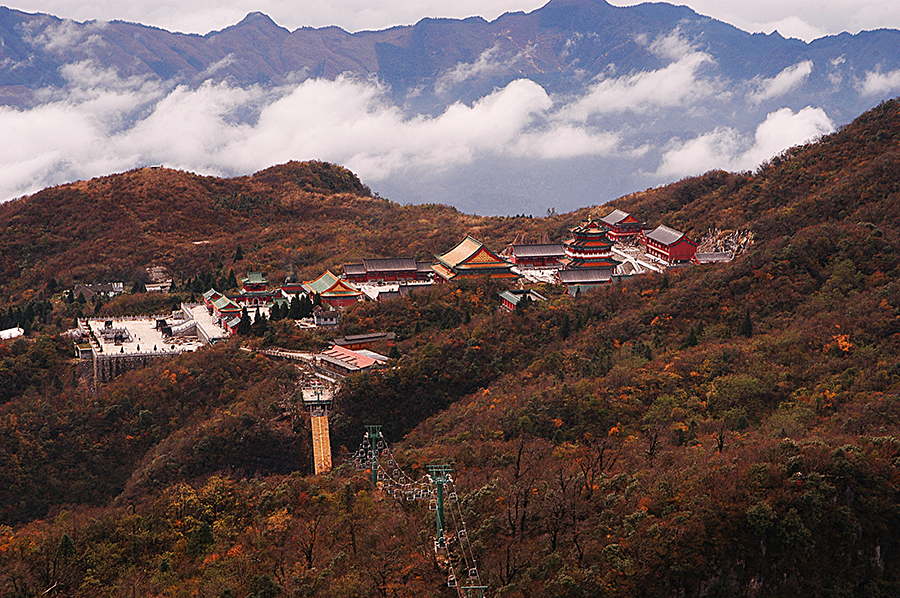 The Tianmenshan Temple in Zhangjiajie, Hunan province. [Photo provided to chinadaily.com.cn]