Sierra Leone Embassy in China Intends to Purchase 100 Million of Pieces of Sanitary Pads from Ansun Angel Group
Ernest M.Ndomahina, the ambassador of the Republic of Sierra Leone to China paid a visit to Ansunangel Group with his team on November 18. This is his second time visiting the company in the past six months. During this visit, a letter of intent for purchasing 100 million pieces of sanitary pads was signed between the two sides.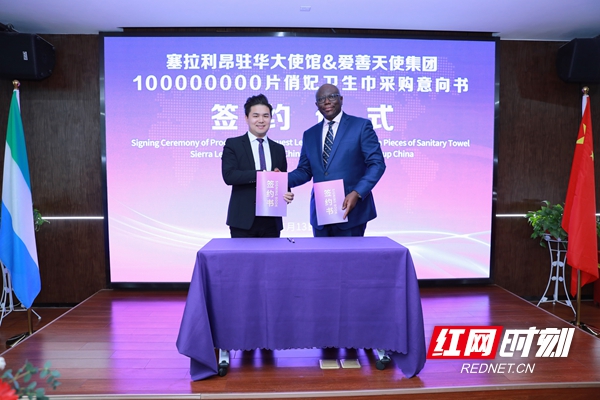 The meeting for the economic and trade cooperation and the exchange was held at the company by the Sierra Leone embassy in China and the Hunan Association of E-commerce. The entrepreneurs of the two sides held the in-depth talks and communication on their cooperation.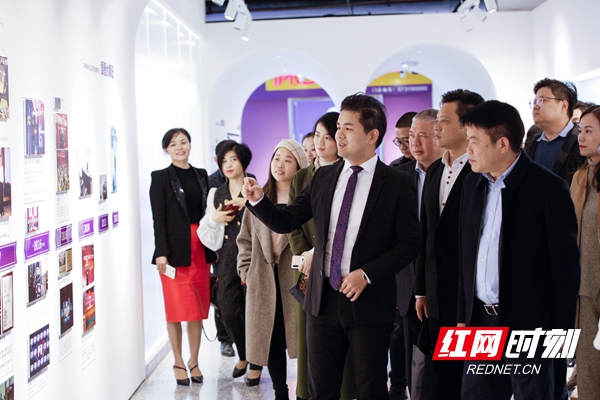 The cooperation between the Republic of Sierra Leone and Ansunangel Group began with a charity project initiated by the First Lady of Sierra Leone. In 2018, she and other First Ladies of ten African nations jointly launched a public welfare project for the women and children in Africa.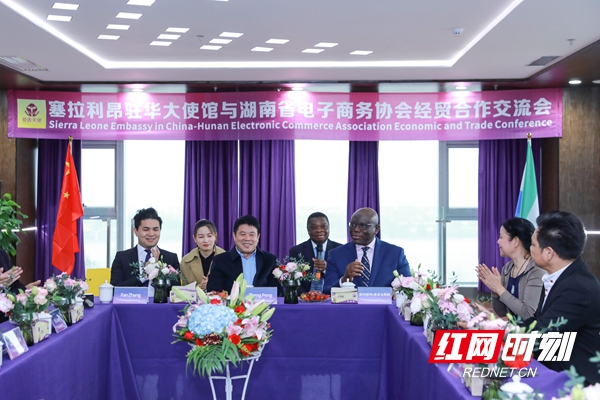 Ansunangel Group, which is committed to women's health industry, actively responded to the call and carried out the projects on the public welfares, donating 700,000 CNY of women's health products to Sierra Leone.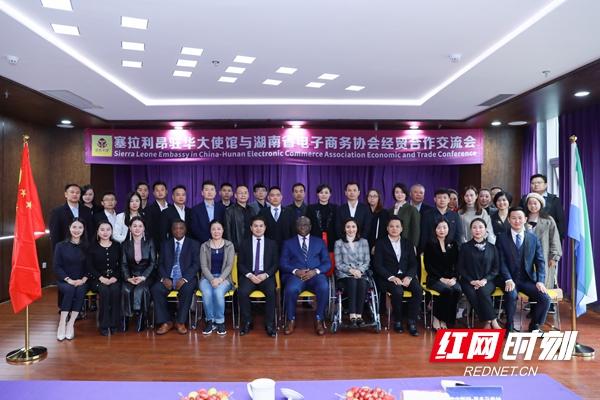 In June 2019, invited by Bio the President of the Republic of Sierra Leone, Zhang Fan, the founder of Ansunangel Group and his team visited the Republic of Sierra Leone. They donated nearly 1 billion SLL to build the China-Sierra Leone Hope Primary School, which is also the 17th Hope Primary School funded by Ansunangel Group. In addition, nearly 100 million SLL was donated to the local football team for the handicapped.